Spicy food and unlimited rum, welcome to the Boston Jerkfest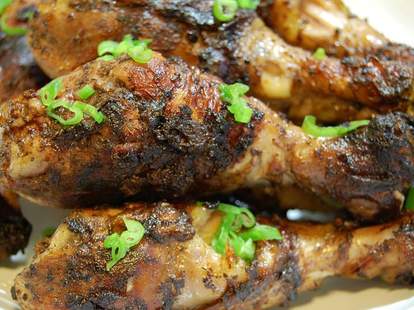 Billed as a celebration of all things "hot and spicy" and not as a party of d-bags from the basement at Clerys, Boston Jerkfest's a George Costanza-inspired first-time-in-the-Hub, two-session smorgasbord of spiced food, steel drums, and rum punch.
Did you know that the spice (from the Jamaican Scotch Bonnet Pepper) and technique behind authentic jerk was perfected in Boston… Jamaica, that is? Well now you do, so be sure to drop that little nugget on your friends as you all take down more mouth-on-fire chicken, pork ribs, burgers, and shrimp than is possibly good for the car ride home.
Because it's been established that spicy food burns the mouth, keep yours fire-free with unlimited 2oz pours of local craft suds, rum (from the likes of Sorrel, Black Iguana, Berkshire Mountain), and "other creative Caribbean-themed libations".
Hot Like Fire
If you enjoy throwing back said libations whilst jamming out to steel drums, Latin beats, and reggae from Jah-N-I Roots and Hot Like Fire, well then consider your day made, as they'll be there, along with eight other bands to rock the house.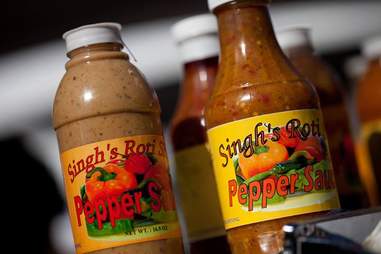 There'll also be vendors peddling bottles of your favorite hot/jerk sauces from the likes of Jamaica Blue Mountain, Singh's Roti, Walkers Wood, and Mama Pearl, not to mention other spicy treats like desserts and jams. Bring a duffel bag.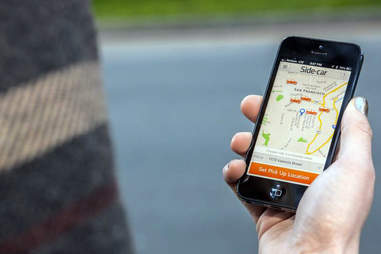 SideCar
Finally, so you don't have to haul all of that hot sauce on the #1 bus, SideCar's pimping free rides if you download the app.