When it comes to the restaurants that define a city's culinary culture, you've got the newest, the most popular, the most buzzed about, and the most expensive. But we're not talking about any of those (although, yes, some of those are in here, of course). No, we're talking about the places that have made Boston's dining reputation: the groundbreakers, the go-it-alones, the hidden gems. These are the trailblazers that have transformed Boston into a nationally recognized restaurant town.
Recommended Video
These Tacos Are Made for Dunking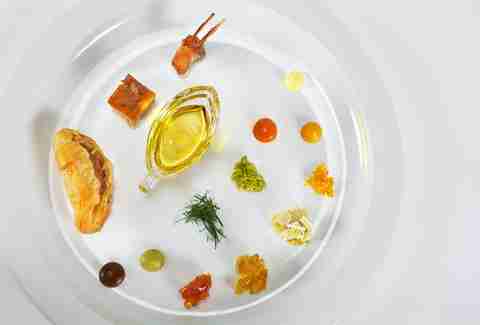 Fort Point
All of Barbara Lynch's spots are important in different ways, really: B&G Oysters. Butcher Shop. Whisk. Drink. Sportello. No. 9 Park, the foundational pillar in the Lynch empire. But Menton did something no other Boston restaurant has done: it earned Relais & Châteaux status in 2012, one of only 42 such properties currently in the US (hotels included).

But let's be honest, this restaurant has done so much more. It introduced us to the inimitable pleasures of butter soup, for one. Sold us on the absolute value of a $175 tasting meal -- and the importance of then springing for the wine pairings, for another. It's not your Friday night go-to, but no aspiring gourmand should leave the city without experiencing Menton once. Just make sure your suit is pressed.
Inman Square
When East Coast Grill celebrated its 30th birthday last year, a lot of us had an "oh shit" moment. As in, "Oh shit, I'm old," followed by "I have to get back to East Coast Grill already." Not that the place has ever lacked for crowds (ahem, Sunday brunch). Chris Schlesinger literally spent decades upending the city's fine dining formula; it turns out that simple, spicy food -- both seafood and BBQ -- at a reasonable price point in a congenial atmosphere was the ticket. Little wonder that ECG spawned a consortium of Boston chefs who would go on to do great things in other locales: Nick Zappia (Blue Room, Belly, Central Bottle), Patrick Sullivan (B Side), and Andy Husbands (Tremont 647, Sister Sorel), to name but three. Little surprise also that in 2012, three of Schlesinger's employees seamlessly took over the reins and carried on without a hitch.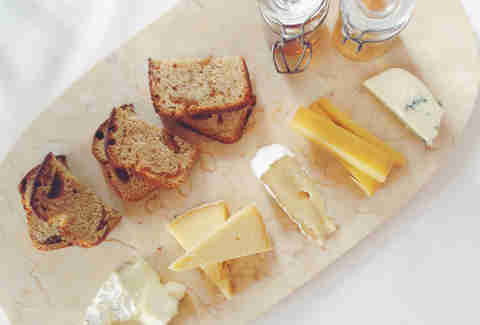 Back Bay
It's hard not to miss the old Gloucester Street townhouse space, which was truly unlike any other dining spot in the city. If you wanted to feel like a Brahmin for one night, you splurged. But the restaurant's move to more modern digs adjacent to the Mandarin Oriental a few years' back represented a democratization in some ways. Lunch service and weekend tea mean even the five-figure-salaried set could experience Chef Frank McClelland's exquisite play on regional ingredients, and the salon menu lets you dip a knife into the restaurant's singular cheese and wine programs. But if it's a celebratory meal you're after, you really can't beat a nighttime tasting menu enjoyed beside one of the picture windows overlooking Boylston St.
Central Square
Did you think even twice about Turkish spices before Oleana came along in 2001? Ana Sortun's second spot, Sarma, is getting all the current buzz -- and rightly so, go go go -- but it was Oleana that first opened our eyes to a different kind of Mediterranean fare: fragrant, spicy, and delicate. Oleana has also proven the world's greatest date spot for vegetarian couples, given that the majority of meze plates are meat free. And anyone who has spent more than a year or two living in this town has almost assuredly enjoyed at least one celebratory meal on the twee patio.
South End
NYC readers, just so you know: Toro was ours first. Long before Toro NYC made its splashy debut in Chelsea, there was the original Toro in the South End, which kicked off the city's obsession with Spanish small plates. Ken Oringer and Jamie Bissonnette put a modern twist on Barcelona tapas using regional ingredients to deliver on so many favorites: salt cod fritters, garlic shrimp, braised beef tongue, and of course, the grilled corn with aioli, all perfectly complemented by the Spanish wine list. And the no reservation policy has only kept its light shining brighter -- where else do you see people drinking cocktails at 4pm on Friday afternoon so as to nab the first tables of the evening?
Kenmore Square
Hard to remember now, but Kenmore Square before 2005 was a place you ducked out of as soon as you could, even on game nights (unless you were a regular patron of the Deli Haus). Then Eastern Standard opened, and everything changed. Garrett Harker gave us the bistro experience we didn't yet know we needed, in a cavernous hotel space that reinvigorated our love of red leather banquettes. It was shellfish platters and roasted bone marrow and the perfect roasted half-chicken; today you return over and over again because the success of your night is absolutely assured. Oh yeah, and then there's the fact that bar director Jackson Cannon completely revolutionized the city's cocktail scene, with a reverence for fresh ingredients and doing the classics right. So, NBD.
West Newton Center
It used to be that Boston suburbanites beelined it to the city to get a fine-dining experience. But Michael Leviton upended that formula in 1999, and today, awash in restaurant choices, the suburbs are much better (and fuller) for it. Lumière is one of those places that gets everything right without grandstanding: a beautifully appointed but non-stuffy dining room, an ingredients-first menu that doesn't scream "locavore," and a half-dozen impeccably prepared entrees a night. Go for a special occasion, sure, but also go on a Tuesday night -- the experience never waivers.
Central Square
Craigie Street Bistro was one of those spots that you wanted to stay shrouded in secrecy even as you raved about the place to anyone who would listen. Chef and owner Tony Maws was doing revelatory French fare in a not-easily found basement space, and that was alright with you. But the secret was out for good when he moved into his bigger Central Square space, and the legacy cemented when the Craigie burger appeared on the cover of Bon Appétit. That burger, wondrous as it is, should never overshadow the nightly wonders coming out of the Craigie kitchen, whether it's a chicken stuffed with dates and chicken sausage or an entire roasted pig's head for two. Kirkland Tap & Trotter, Maws' second restaurant, helps feed the soul in between Craigie visits, but it should never supplant its fountainhead.
Harvard Square
Expectations were high for the youngest spot on this list, but Michael Scelfo still exceeded them. His first solo venture -- which opened in 2014 -- took over the revered Casablanca space and brought us small plates unlike any other: delectable fried Brussels sprouts, an actually delicious kale salad, chicken-fried rabbit, and yes, a secret burger that is justly the new talk of the town. The seasonal cocktail list is a whole separate pleasure, and one worth revisiting frequently. Scelfo did one more thing: he proved that restaurants don't have to buckle under the draconian threat of a negative Yelp review. For that alone, he won our loyalty.
East Boston
There is no easier way to prove your foodie bona fides to out-of-towners than to haul their butts to Eastie for a revelatory slice. The centenarian East Boston spot started life as a bakery -- its only misstep, perhaps -- but has since served the city's best cheese pizza since 1933 with a side of nonpareil people-watching. Sometimes, a sausage pie, a side of lamb kabob, a pitcher of Bud, and a wad of cash (no credit cards here, hun) are all that's needed to make a night epic.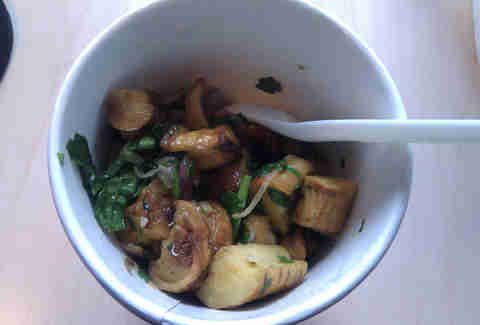 Various locations
Because it began as one of the city's early food truck pioneers born from the mind of an MIT grad. Because it has since expanded into a fast-food empire that proves takeaway food can be fresh, healthy, vegan, and delicious. Because it has had us dropping three bucks on lavender lemonade for years. Because we desperately want one to open in our neighborhood.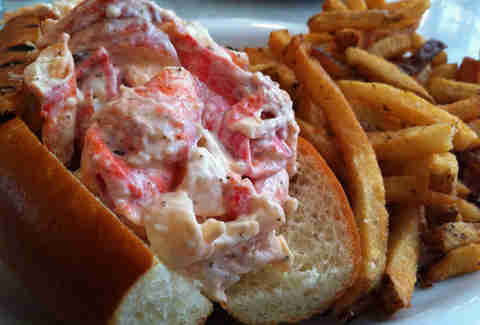 North End
Did we even talk about fine-dining lobster rolls before Neptune's warm butter wonder came along? The unlikely North End gem became an instant crowd pleaser when Chef Michael Serpa reminded us that mayo isn't the only way to slay a lobster roll. It's not just the roll though (and those fries, oh those fries): the made to order clam chowder, the fried Ipswich clams, the regional fish entrees, and the daily rotating oyster selections all make this a spot worth the hour-plus nightly wait.
Back Bay
We were going to call this one a tie between Uni and Clio -- they are, after all, under the same roof, and Clio was the original pioneer -- but then came word that Clio will close at the end of the year, and Uni will expand into the entire space. So let's give it up for the Ken Oringer jewel that completely upended our notions of what sashimi could be, and then threw us for another delectable loop with Uni's late-night ramen menu. We can't wait to see what an expanded Uni is capable of -- though we're still guessing that seats will be scarce.
Sign up here for our daily Boston email and be the first to get all the food/drink/fun the Hub has to offer.
  
Meaghan Agnew is a Boston-based writer who pets strange dogs with impunity. Follow her on Twitter: @meaghandeth.