The best frozen treats in Boston, from tequila snow cones to lobster shell concretes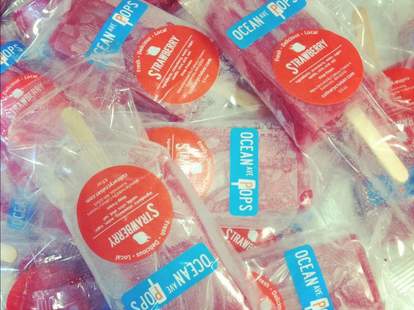 If you learned anything from ceaselessly listening to Bananarama, it's that Summer (especially in the city) can be cruel... and crowded... and hot. Not to mention lonely. But it doesn't have to be -- well, hot, at least, assuming you follow this handy guide to the Hub's best frozen treats.Popsicles at Ocean Ave PopsVarious Locations; 617.702.2446Frozen in Somerville by the same crew that runs Union Square Donuts, these icy treats (pictured above) are "inspired by Mexican paletas" and come in flavors like strawberry, pineapple/coconut/blood orange, and even watermelon mixed with blueberry & basil.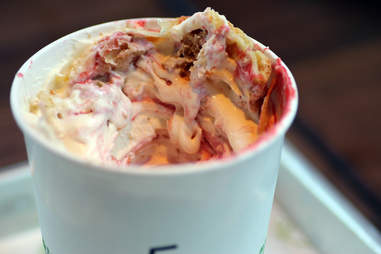 The Lobstah Shell Concrete at Shake Shack
49 Boylston St; Chestnut Hill; 617.651.3406Seriously worth the line you'll no doubt have to stand in to get one, the Lobstah Shell Concrete's available only at the Chestnut Hill Shack and blends vanilla custard, ricotta, and strawberry puree with a lobster tail pastry shell made in the North End.
Frozen Bananas at Abbott's
358 Washington St; Brighton; 617.562.8600
Because there's always money in the banana stand, celebrate the new season of Arrested Development even if you've never watched an episode by enjoying one of Abbott's dark-chocolate-dipped frozen bananas rolled in sprinkles or crushed nuts.

Boozy Milkshakes at Grass Fed
605 Centre Street; 617.553.2278
Ensure you don't overheat after a mildly taxing stroll around Jamaica Pond by stopping in at Grass Fed for one of their potent adult shakes, which range from the Bourbon Street (Diabolique bourbon, whipped cream, maraschino cherries), to one mixed with Milk Stout Nitro, to a caramel vodka & vanilla ice cream number blended w/ agavero tequila and sea salt.
Tequila Snow Cones at Papagayo
283 Summer Street; Ft. Point Channel; 617.423.1000
Served four at a time in a handsome iron tree, these tequila-soaked carnival cones come in refreshing flavors like watermelon, pineapple, and prickly pear.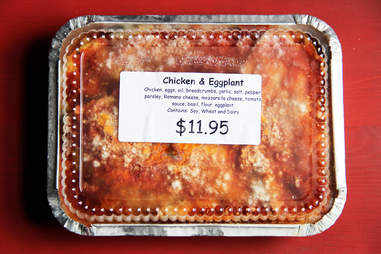 BONUS: Chicken & Eggplant at Spinelli's Pasta & Pastry Shoppe
280 Bennington Street; East Boston; 617.567.4499
Because "frozen" doesn't necessarily mean "dessert", stock the basement freezer you would own if you went deer hunting in Vermont every October with delicious, ready-to-thaw-and-eat Italian fare (chicken parm, lasagna, baked ziti, etc.) from these longtime East Boston/Lynfield caterers. Just read the cooking and heating instructions before ordering!