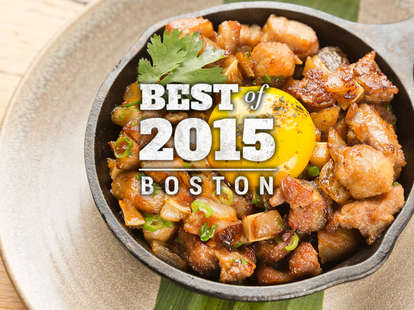 Courtesy of Akinto (edited)
Courtesy of Akinto (edited)
Here at Thrillist, we like to talk about the "best" of everything. There's the best sushi in town, the best donuts, the best coffee, the best make-out spots (Have we done that article? Should we write that article?), the best hotels, the best Korean joints, and so on, forever and ever. So today, we present to you an epic catchall of this year's bests in our fair city: the roundup of roundups, the best of the best of Boston's most recent bests.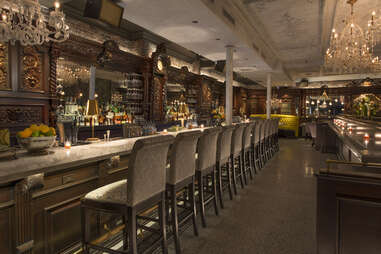 New restaurant
Downtown
Not only is it gorgeous, the food is amazing, the drinks are delicious, and it works for everything from impressing your date to impressing that important client. Fuel your night with a gigantic "feast" plate and large-format cocktail for the table, or go easy on yourself with the grilled octopus, crispy tater cubes, chicken quinoa meatballs, and a rubicon (gin, lemon, dry cherry, Chartreuse, and rosemary). Don't expect to walk right in though... make a reservation or suffer the consequences.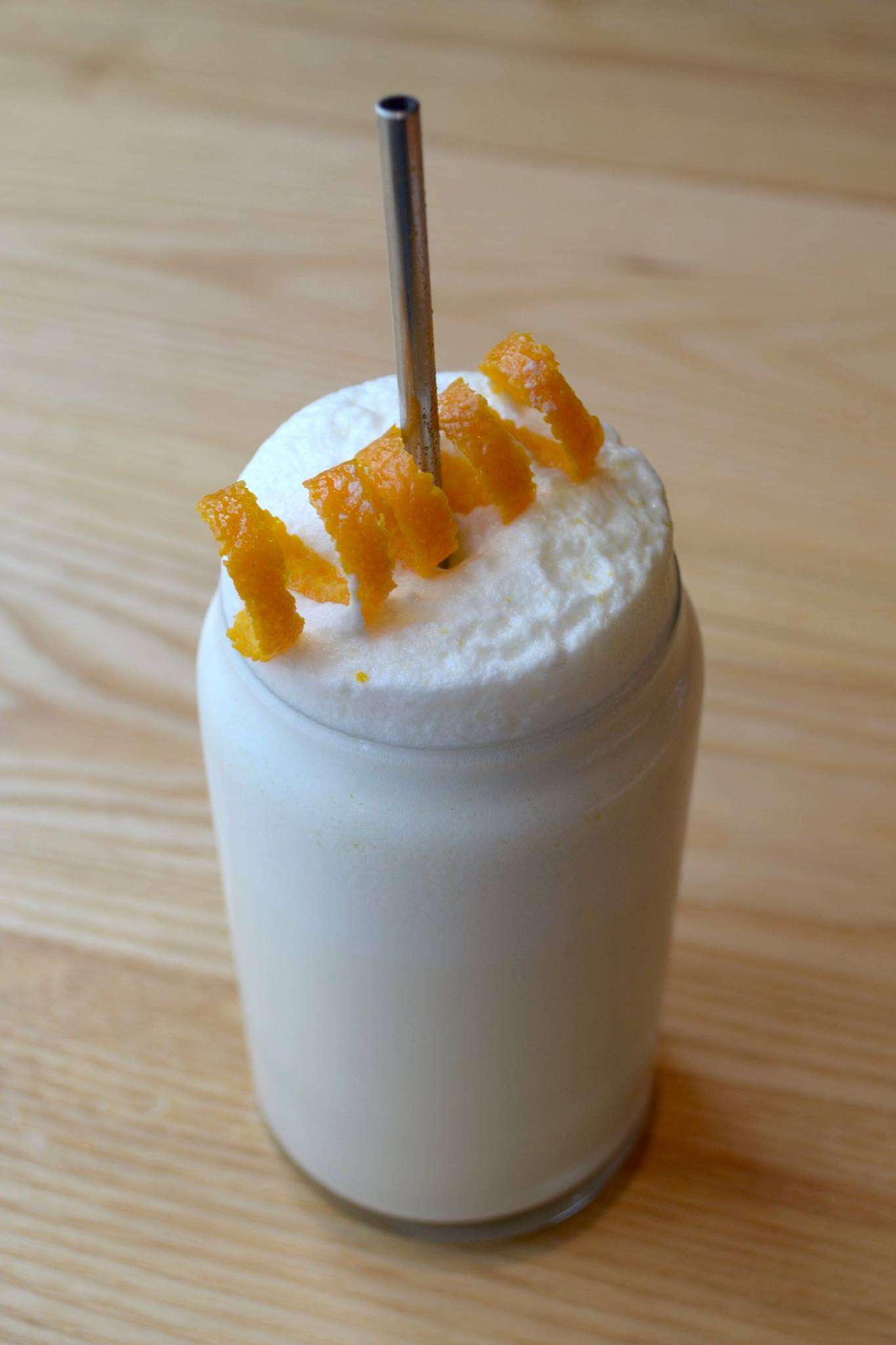 New bar
Kendall Square
Don't let the cute latte art (kitties for Caturday!) and snarky signage fool you; this chic coffee shop is one of the best cocktail spots in town. Sam Treadway and the team behind backbar have put together an all-day café featuring everything from bacon-stuffed donuts and Kouign Amann to a full dinner menu. And of course, the drinks are bomb. The on-menu cocktails, organized by flavor profile and key ingredient, range from weird tiki (like the bitter Honey I Choked the Kids) to nouveau mezcal (like the punchy Zig-Zag Wanderer).
New coffee shop
Downtown
This Japanese coffee roaster got us hooked with its signature drinks: foamy chilled espresso -- the smoothest around -- and a strong hot latte with custom art. It's adorable to share and stupidly Instagrammable. Plus, the strange stadium seating lends itself as well to meeting up with a friend as it does to working.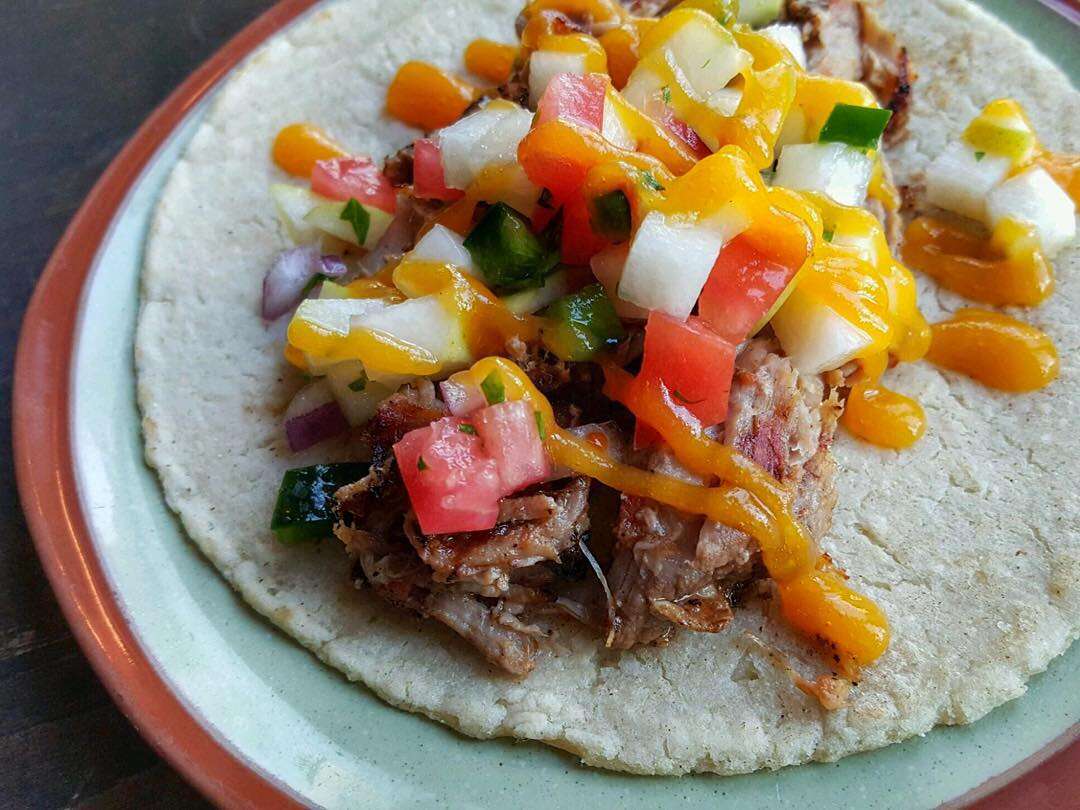 New date spot
Cambridge
There is nothing not to like about stand-out mezcal, homemade guac, and $4 tacos. Thankfully, the classy-but-not-too-classy Allstonian's go-to date place just opened up a new outpost near the Lechmere T station. We love the Man with No Name, the Siete Leguas Blanco (write that down, you'll thank us later), the actually good music, and the fact that Butch Cassidy and the Sundance Kid is probably playing in the background.
New date activity: brunch
Downtown
On the last Saturday of every month, Townsman cooks up a special brunch centered on an overflowing #caketable (yes, the hashtag is in the name... it is actually that beautiful.) You'll look cool for knowing about it (it's not on the website), and you'll look even cooler because treating your significant other to chicken-fried steak with English muffins and gravy, insane house-smoked bacon, and cinnamon bun grilled cheese is just about as close as it comes to true love. Add in a #caketable and you might as well elope.
New nightlife spot
The Alley
Stage opened at the beginning of 2015 and was immediately voted the best nightlife spot of the year by Improper Bostonian and every other nightlife news section in town. It's the only club in Boston for live vaudeville-style performances every night. Go to dance and watch improv sets by professional aerialists, contortionists, dancers, glow performers, hula hoopers, and more.
New food truck
Uyghur Kitchen (address and info)
Various locations
No idea what Uyghur food is? We didn't either, and when we first tried it, we didn't care! It's great! For the record, the Uyghur culinary tradition is somewhere between Turkish and Chinese. If you love Middle-Eastern food or have a fondness for lamb kebabs, try it out.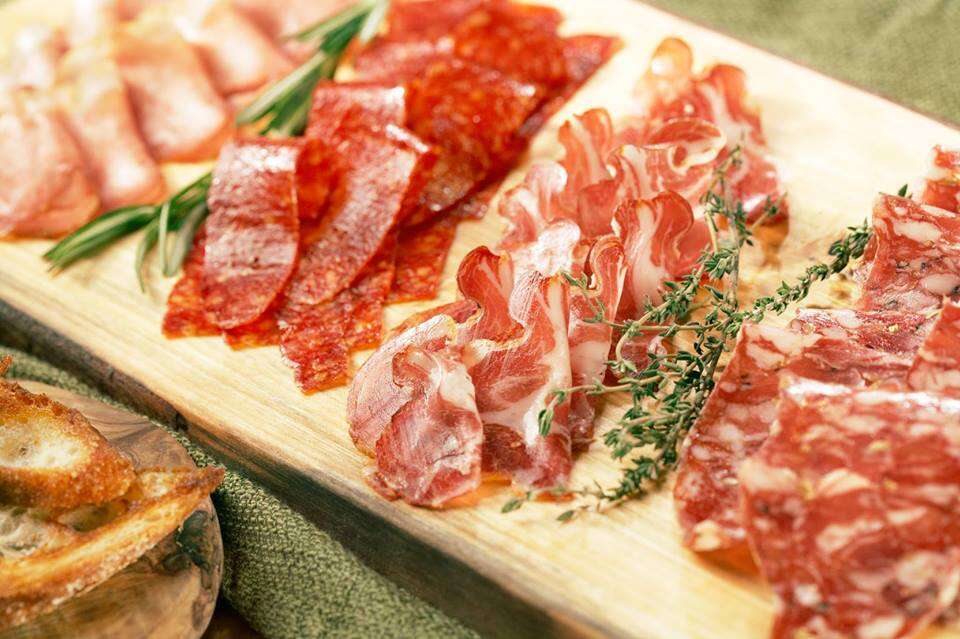 New brunch
Waltham
We love Moody's for its mountains of fresh charcuterie, artisanal cheese, and wine. It turns out their brunch kills it, too, featuring their signature pork rolls, duck confit hash, fried chicken & waffles with smoked maple syrup and cranberry compote, and New Orleans-style eggs Benedict with ham and shrimp.
New hotel
Envoy Hotel (address and info)
Seaport
The Seaport's newest hotel is sleek, modern, and host to an incredibly young crowd. We like everything about the restaurant/bar downstairs, from the outlets hidden next to every seat to the typographically driven cocktail menu, custom beer (by Harpoon), and the crazy campfire dessert torte with smoking marshmallows. The whole hotel is structured for maximizing views of the harbor, but the rooftop bar makes it easy if you're not ready to spring for an ocean-view room.
New cocktail: Netflix and Chill
Assembly Row
There are a ton of amazing cocktails out there. We picked this one because it captures the direction that Boston's cocktail scene took in 2015. Made in the emerging neighborhood of Assembly Square, the Netflix and Chill combines bourbon with chai, lapsong suchong (a smoked black tea), and Barolo chinato, a little-known Italian wine. Tea is getting a lot of play, and pairing unlikely alcohols (like wine and whiskey) is, too. A few years back, the idea of a cocktail like this one would have been pretty odd, but these days, Bostonians are seeking out drinks defined by some thoughtful wackiness.
New vegetarian joint
Allston
The folks behind Roxy's Grilled Cheese and Rebecca Arnold, a previous employee of Sarma and Alden & Harlow, opened up a vegetable restaurant in Allston this past September, and, surprising nobody, it's really good. The signature bowls come with a base of various grains or lettuce and are only $8.50, and the street food snacks (like seared avocado) go for half that. The concept is a lot like Clover, only completely vegan and almost entirely gluten-free.
New oyster happy hour
Central Square
Boston is full of oyster happy hours, and our favorite new one is at Viale, which dishes out dollar oysters on weekdays from 5-7pm. Stick around for a dinner of fancy pasta with wild boar Bolognese.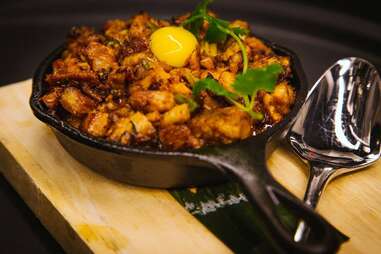 Best 2016 restaurant preview
Akinto
South End
After a residency at Wink & Nod, Akinto is set to open a brick-and-mortar in the former Merrill and Co. space in Summer 2016. We hope they'll keep the crispy soft-shell crab bao tacos, duck dumplings with three kinds of sauce, Japanese gyudon, and wok-fired flowering chives in crab butter. (The Thai tea crème brulee and banana fritter with jack fruit and smoked caramel can stay, too.)
Sign up here for our daily Boston email and be the first to get all the food/drink/fun the Hub has to offer.
Kim Prosise is a Boston-based travel and lifestyle writer who really can't decide on the best cocktail and recommends that you try them all.