Charleston's Most Underrated Restaurants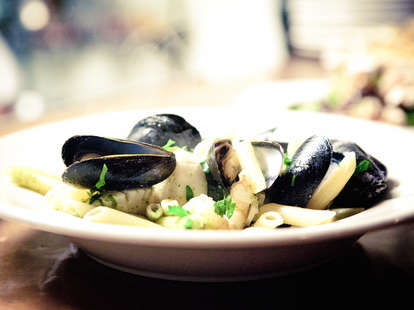 Courtesy of Helene Dujardin
Frankly, it's hard to find an underrated restaurant in Charleston. If it's good, locals are talking, and members of the press are listening. If it's bad, then by the time you hear about it, it's already closed. But there are a few spots that fall in the cracks in between -- that're truly great, yet never get the love they deserve. These are those places:

Canonborough
A Mediterranean neighborhood bistro that just celebrated a decade, you might miss it while you're standing in line at Hominy Grill across the street. Don't. You'll be missing crispy fried calamari, a Bolognese that will make you feel better after a bad day, a rotating selection of house-made gelato, and staff that never rushes you through a meal.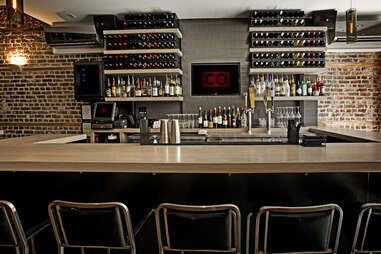 King St Business District
Sandwiched in one of the parts of town with the heaviest shopping foot traffic, you can walk by before you realize it. Its cool, dark bar is where locals belly up for steaming bowls of pho, crispy edamame spring rolls, and a papaya salad that is even good to-go later on in the afternoon at your office. Go with friends and order a selection to sample.
Canonborough
Drive by Warehouse any weekend night after 11, and there is a line to get into this popular bar, which might give the impression that this is a place for drinking, not dining. It's actually both, and Chef Emily Hahn is one of the most promising up-and-coming chefs in the city. Brunch is best here, with specials including smoked mussel salad and plenty of eggs, eggs, eggs.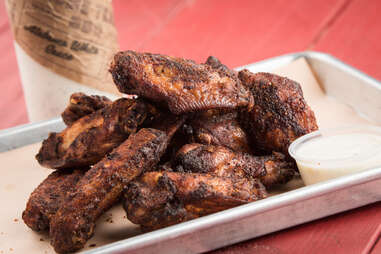 West Ashley, Sullivan's Island
We locals are so used to seeing the team of Home Team BBQ at special events that it is easy to get used to how good the food is, from 'cue to sausage to a loosen-yo-belt mac n'cheese. Then there are the frozen Gamechangers and those chicken wings. Oh, those chicken wings.
James Island
It made our recent list for best Charleston food trucks, but it has a brick-and-mortar spot too, worth a visit even if you are used to flagging down the truck. Crispy, light fried shrimp and fish, red rice like your auntie makes, and plenty of down-home desserts keep locals coming back.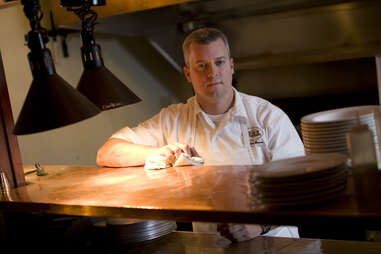 French Quarter
Yes, it's one of the best steakhouses in the city, but many locals are so used to its presence on Broad St, we kind of take it for granted. But since Chef Jeremiah Bacon, James Beard Foundation semifinalist for Best Chef Southeast for the last three years, has taken the helm, the offerings have become even better, steakhouse classics done to perfection and surprisingly good fish offerings. It's time to try it again for the first time.
Historic Ashley River Corridor
Tucked away on a plantation, many might assume that the restaurant is just for those staying at the inn. But the restaurant offers an elegant old-school evening, beautiful Lowcountry classics such as shrimp & grits and Hoppin' John, and sources ingredients (whenever possible) from its on-site garden. And it's open to the public for lunch and dinner.
Elliotborough
Affectionately known as "D-Al's" around town, it plays cool music and is frequented by college kids, so you might think it's just a hangout. It is, but with seriously good pizza like the Luau, which has pineapple and a drizzle of BBQ sauce and can be ordered with a pitcher of PBR. This place delivers too!
Folly Beach
Odd hours, a rotating menu, and that ever-present Folly vibe might suggest skipping this spot, but don't make that mistake. This is the kitchen of an experimental chef who plays with pizza and sandwiches, but also offers ramen bowls and Japanese-style crab croquettes when the spirit moves him. Buy a beer from the case, sit on the patio with your pooch, and relax. You are about to go on a culinary adventure.
Sign up here for our daily Charleston email and be the first to get all the food/drink/fun in town.
Stephanie Burt is a contributor for Thrillist and food writer who loves Charleston's restaurants. Even the underrated ones. Find her and her opinions at @beehivesteph.