Restaurant Week is the event that Charleston's F&B community loves to hate. Maybe it's because what was once a week-long affair is now a twice-a-year event that actually lasts for two weeks each time. But most F&B'ers malign it for the same reason that restaurants still participate in it -- because it attracts a whole new clientele who might not eat somewhere otherwise.
Incidentally, that's a group of people hoping to get a deal, and perhaps more likely to tip a hard 15% and not a penny more. At some restaurants, it can almost feel like a faux pas to order the Restaurant Week menu, as if you're not in the know. If you were a local who eats out with any regularity, wouldn't you grasp that Restaurant Week is a chance for the kitchen to use up ingredients and cook in bulk? Don't you realize that you're saving a few bucks to get a dessert "third course" that probably isn't even what you'd have chosen off the regular menu?
Of course, none of these assumptions are always true. Beneath all the local-foodie cynicism, it wouldn't do Charleston's elite establishments any good to participate in Restaurant Week if they intended to dial it in. The point, in theory, is to draw new people in, impress them, and earn repeat customers. Most of all, it's a celebration of our culinary community and thriving restaurant scene in Charleston. If you've been looking for an excuse to eat a three-course meal of gumbo, coconut shrimp, and Key lime pie at Bubba Gump's for $20, go for it. Nobody's going to judge.
If you want a true taste of something original -- and at a better-than-usual price -- you can do that too. In general, Restaurant Week is the perfect time to revisit Charleston's classics. These restaurants have been participating in the event for years and years, and they know that filling up the dining room during the otherwise slow days of mid-winter requires including their menu's marquee items while offering truly worthwhile savings.
We've dug through the menus of this year's participating restaurants and turned up these gems that even the most disillusioned Restaurant Week haters can order with glee: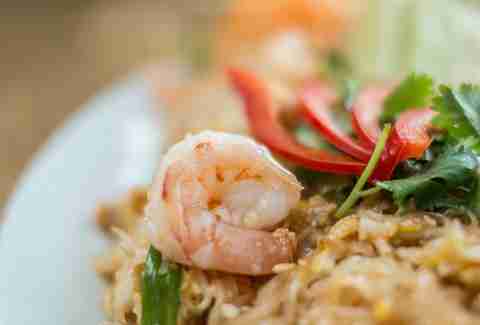 Downtown
Unlike the majority of restaurants that select two or three items as appetizers and entrees for their Restaurant Week options, Basil puts nearly its entire menu up for grabs. Considering that a bowl of masaman curry or pad thai typically runs about $16, a three-course meal for $22 that includes an entrée is a no-brainer. It's also a decent excuse to skip your usual egg roll or wontons order and try something new like "larb" (minced meat). The deal is available at both the downtown and Mt. Pleasant Basil locations, with a similar full-menu offering at Lotus, their Vietnamese outpost in Park Circle.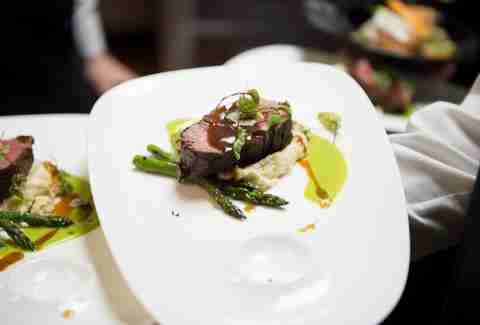 Downtown
A decade ago, Circa 1886 was routinely cited as a must-eat for any visitor seeking the upper echelon of Charleston cuisine. It still is—it's just that the echelon has grown. But Circa 1886 and Chef Marc Collins haven't slacked, and they still offer one of the most romantic, all-around quality dining experience in the city. Pricing reflects that, so a three-course meal for $45 at Circa is a steal. Consider that the antelope—one of the unique cuts and perfected presentations Circa hangs their reputation on —typically runs $36. The Vadouvan Fried Quail appetizer is $14, so you're already $5 under budget before you even bite into your Peanut Butter Pluff Mud Tart. After your meal, work off a few calories by climbing to the top of the adjacent Wentworth Mansion's cupola for one of the most lauded views in town.
Downtown
Another Charleston classic that's often overlooked by locals amid the array of trendier options, Cypress is another mainstay that warrants a revisit during Restaurant Week. Chef Craig Deihl's charcuterie plate (normally $18) is generally regarded as the best in town, and it's part of the three-for-$45 offering. Pair it with the Steak Diane (a filet accompanied by wild mushrooms, Swiss potato fondue and truffle peppercorn cream, that's normally $38), and you're already looking at an $11 savings before you even dig into a generous slice of Key Lime Cake with strawberry ice cream.
Downtown
Halls' clientele is a Who's Who of Charleston, but it's a special-occasion-only type place for the average citizen. Restaurant Week is indeed a special occasion at Halls. On a regular night, an 8 oz. cut of filet mignon is $42. During Restaurant Week score one for $45, plus a bowl of she crab soup and the nightly dessert feature. Cheers to the high life.
Downtown
It's not like anyone needs any additional excuse to go to Minero. Even skeptics who balk at the cost of a course dinner at the revamped McCrady's downstairs can't deny that a $10 burrito stuffed with hoppin john, crema and avocado is about as quality a full stomach as you can get for a Hamilton. Sean Brock knows how to play to every audience.

It's nearly impossible not to order the charcoal chicken wings on every visit, doused tableside in Valentina hot sauce in a paper bag, so Restaurant Week makes it easy. You'll score the wings plus two tacos of your choice (you can't order the burrito every time) and the equally addictive churros for a cool $20. Boom.
Sign up here for our daily Charleston email and be the first to get all the food/drink/fun in town.