It seems that not a week goes by in Charleston without a new restaurant popping up that promises to be all the rage. Some live up to the hype and others shutter as quickly and quietly as they opened. In the name of research, we tried all the newest restaurants that have opened in 2016 to find which ones you should actually add to your must-try list.
All of the restaurants on this list are part of our ongoing quest to find this year's best new restaurants in America, and we're combing through every opening in every Thrillist city. Get involved on Instagram -- #BestRest2016 -- to let us know your picks and your favorite dishes at each of these new spots.
Recommended Video
Winter Starbucks Beverages Around The World
NoMo
Charlestonians have been enjoying John Lewis's barbecue in pop-up events all over the city for the past year or so, and the opening of a brick-and-mortar shop was eagerly anticipated. His classic Texas-style BBQ is just damn good -- we're getting hungry just thinking about the super-moist and perfectly baked brisket. Beware if you come at prime dining hours, as the line often flows right out the door (but we think it's worth it)!
Wraggborough
Located inside the brand new Dewberry Hotel, Henrietta's is a self-described "restaurant for the people" that celebrates the classic techniques of traditional brasserie cuisine with a contemporary execution (like a custom wood-burning grill). The regularly changing menu relies heavily on seafood -- the triggerfish is a must-try if it's available -- but more traditional options like the burger is also a solid choice. Pair your meal with one of their classic cocktails, and you've got the perfect date night.
King Street Historic District
Chef Michael Toscano had experience working at NYC Italian gems like Perla and Montmartre, so when he announced that he was opening an Italian restaurant in Downtown Charleston, the entire city started salivating. Le Farfalle is his modern Italian Osteria and showcases cuisine from a variety of regions of Italy, particularly those in the South. More traditional tastes will love the expertly crafted pastas, while more adventurous eaters will rejoice over the octopus carpaccio, which is light and delightful and very unique.
Mazyck-Wraggborough
The most casual of Chef Damon Wise's trio of new restaurants, Wise-Buck focuses on (you guessed it) smoked meats, hearty sandwiches, and new twists on traditional side dishes. We're talking curried cauliflower, smoked corn on the cob, and potato salad. The meat itself is sure to please traditional BBQ enthusiasts, who might have a hard time swallowing the fact that Chef Wise is a NYC transplant, but you can't deny Wise's skills around a cut of meat.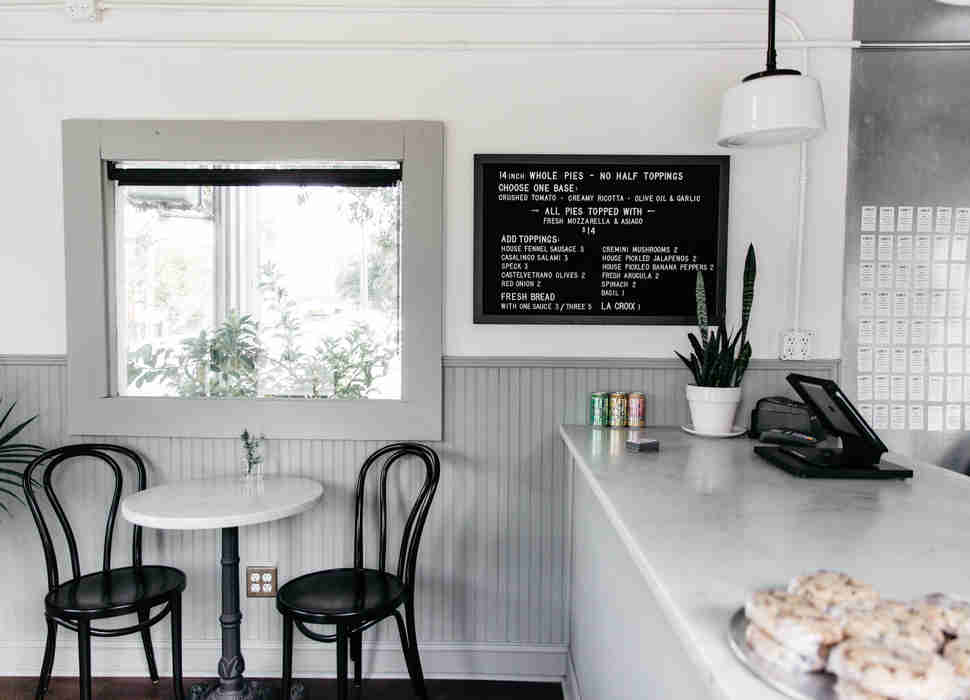 Wagener Terrace
When we saw that yet another pizza place was trying to succeed in the tiny little building on Ashley Ave, we were skeptical. What would they be able to do differently than all the concepts that had tried (and failed) to make it work in this seemingly cursed spot? But then we tried Luke's Craft Pizza and suddenly it all made sense: the space is small, but the flavors are big and are ready to win you over. They really put the "craft" in "craft pizza," with unusual and fresh toppings like speck, Casalingo salami, and house fennel sausage over your choice of crushed tomato, creamy ricotta, or olive & garlic as a base.
Mazyck-Wraggborough
Chef Damon Wise recently opened three restaurants side-by-side on Ann St in order to accomplish the task of cooking with every part of the animal without losing the integrity of an individual restaurant concept. The "middle child" of the three new concepts is helmed by Damon Wise, features lighter fare that's heavy on vegetables and local seafood. Feathertop has a minimalist atmosphere that somehow makes you feel like you're inside a cosy skiing lodge -- it's the perfect place for a morning cup of coffee or afternoon glass of merlot. We recommend the heirloom tomatoes served over house-made ricotta cheese, which is out of this world.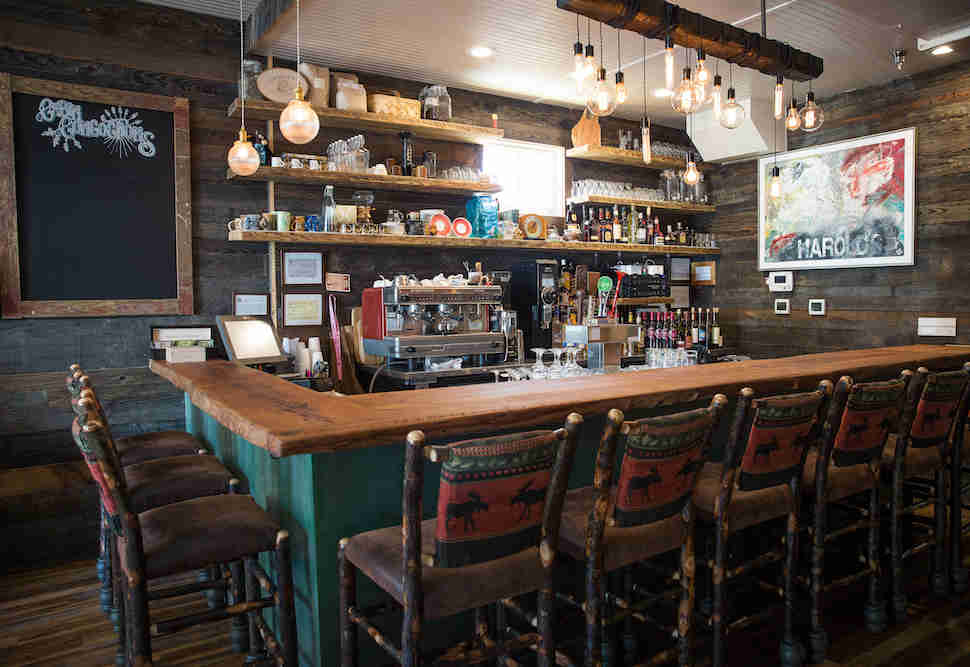 Westside
Bill Murray has his hand in a lot of different concepts around the city, but Harold's Cabin is arguably his best work. The interior is cozy and a little quirky (and really lived up to the "cabin" part of the name), and the food is definitely a reflection of that. Serving breakfast, lunch, brunch, and dinner with a heavy emphasis on fresh local vegetables, including the ever popular forage board (think "charcuterie board" with veggies instead of meat).
North Charleston
Butter Tapas brought a little fine dining flair to North Charleston when they opened earlier this year and have been a popular neighborhood gem ever since. Owner April Robinson started the location as a cupcake shop in 2012, but was inspired to expand her menu into more savory pursuits that reflect Lowcountry and global flavors. Favorites include the lobster corn dog, truffle fries, and pan roasted scallops. Don't worry, the cupcakes are still on display.
Food truck
Before 2016, Charleston was seriously lacking in quality Venezuelan food (among other worldly cuisines), but Avila's Venezuelan food truck has upped the city's game. Avila's platos are huge and overflowing with rice and beans and your choice of meat, but the arepas are the true shining star. These grilled corn cakes are topped with your choice of meat or vegetarian toppings (we recommend mushroom or chicken and avocado). There are also a number of other authentic and traditional dishes available, like pernil, patacones, tostones, and more. Follow them on Facebook or Instagram to see where the truck will be next!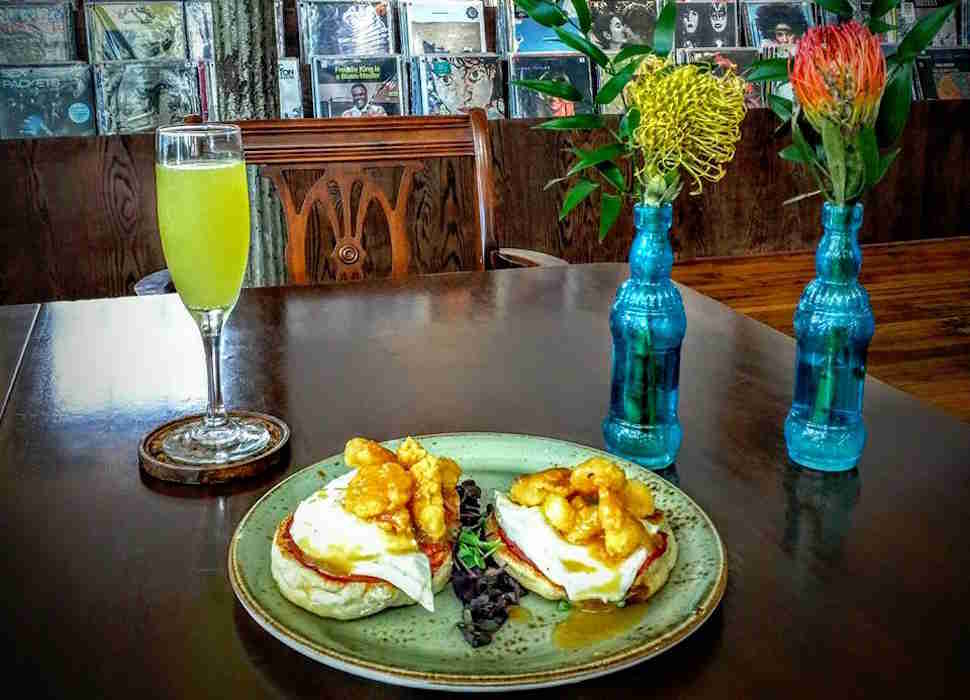 Cannonborough
Part coffee shop, part restaurant, (which seems to be a theme with new restaurants in Charleston), and part record store, Eclectic Cafe & Vinyl's menu is full of promise and potential. The kitchen lives up to its name, serving simple dishes like the Nuevo Cubano sandwich with house-made chorizo, as well as more complicated and unexpected creations such as chicken fried quail.
French Quarter
So technically McCrady's is not a new restaurant, but Chef Sean Brock's new vision takes it from molecular gastronomical wonderland to the more approachable (although still relatively upscale) tavern concept. The new McCrady's features more old school-inspired cuisine, like deviled crab clams and a macaroni pie recipe that came straight from Thomas Jefferson. The burger at McCrady's (in Brock's own words) will "rival the Husk burger," which is a feat we didn't think possible. The Founding Fathers would be proud.
Sign up here for our daily Charleston email and be the first to get all the food/drink/fun in town.