Charlotte is a fast-growing city that is coming into its own, including its culinary offerings and identity. What are we known for? What makes Charlotte restaurants and chefs so different from other cities? These are questions we are still answering, but thanks to some new restaurants and tried and true favorites, the Queen City is turning out some impressive and delicious food.
The restaurants listed offer a variety of cuisines at various price points, but all are helping Charlotte further establish itself as a formidable foodie city.
Recommended Video
These Onion Rings Are Stuffed With Cheeseburgers
Uptown
Since 2012, 5Church has been serving Charlotteans unique dishes and delicious cocktails. With the expansion of locations in Atlanta and Charleston, chef Jamie Lynch decided it was time for the flagship location to have a refresh. With a refreshed interior and menu, only a few signature dishes, such as the lamb burger, remain on the menu. But have no fear Charlotte diners! New additions such as the Ahi Tuna Poke with avocado and the citrus and herb roasted whole fish are sure to be favorites with their fresh and flavorful taste.
Uptown
In the historic Dunhill Hotel, The Asbury is a Southern restaurant, but with an upscale, modern twist that helps it stand out from the classics . The Maw Maw's Cast Iron Biscuits are served with bacon jam and are the best way to start dinner. The menu also includes several true Southern staples like chicken & dumplings and sweet potato casserole, but adds a few new favorites into the mix: order the thyme & smoked peanut-crusted lamb chops and chicken liver risotto if you're looking to try something new.
Fourth Ward
Although 7th Street Public Market is just that (a market), it's one of the best-kept secrets for food in Charlotte. It features vendors from celebrated sushi, pizza, crepes, bread, and coffee purveyors in the city -- easily making it a one-stop culinary destination.
Elizabeth
Earl's is a specialty grocery serving up some of the best food in Charlotte. While waiting for your order, feel free to peruse the cheese and charcuterie selections. And sure, maybe pick up a little something extra while you're there. Order the No. 6 (a duck confit-beet hash) or the Harvest Salad with smoked farro, pickled onions, and fennel. Just saying. It's wonderful.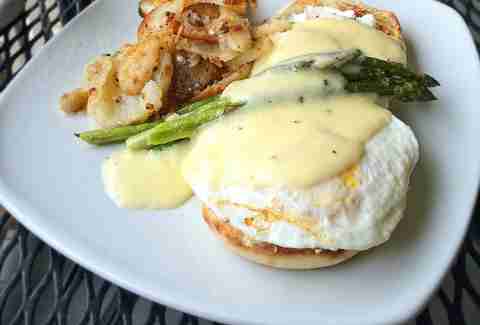 Davidson
Located in a historic home nestled between Cornelius and Davidson, Fork! is one of the warmest and most intimate dining settings in the Charlotte area. With a menu that changes regularly, chef Tim Groody cooks with locally sourced fresh ingredients from farmers' markets. You can taste the care that chef Tim puts in every dish. On a recent trip, the spicy chicken spring roll with wasabi and plum sauce and a pan-seared Spanish mackerel were the hits of the night. Don't leave without ordering one of the mac & cheese options. The goat cheese mac is so popular that fans created a Facebook page in its honor.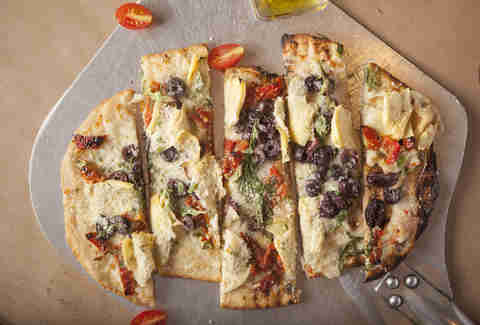 Dilworth
The namesake of Fran Scibelli, who's been active in the Charlotte culinary scene since 1994, Fran's Filling Station is the definition of hospitality in a Southern city. Open since 2009, Fran's has been providing patrons with eclectic dishes such as spicy lamb nachos and bacon wrapped tater tots to its signature Fran's Meatballs and the Braised Beef Brisket. Stretchy pants are encouraged and a nap will likely happen after eating here.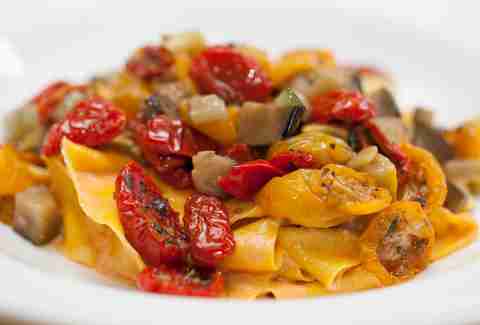 Elizabeth
A well-curated wine selection, a seasonal menu, and a reputation for being one of the best date spots in Charlotte has made The Fig Tree one of the most quintessential restaurants in our city. After you try some of the fresh seafood dishes (which you must do), order up some dessert -- specifically the chocolate French silk torte.
South End
Chef Michael Shortino opened Futo Buta in May of 2015 and has started a ramen revolution in Charlotte. Utilizing fresh ingredients, Futo Buta offers patrons Japanese-inspired dishes that are not only made from scratch, but also stunning. Ramen, gyoza, and Japanese fried chicken are some of the standouts. And don't worry, it has forks, if you'd rather not use chopsticks.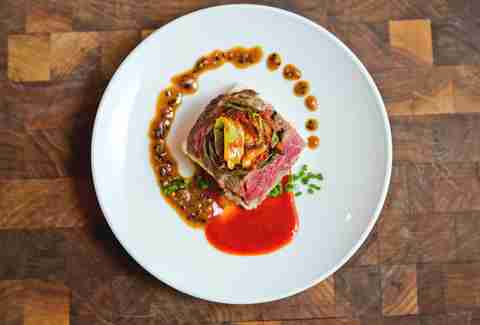 Park Road
As the sophomore effort of chef Bruce Moffett, Good Food makes sister restaurant Barrington's proud. And if we're being honest (and cheesy), the spot does have good food. It's a tapas-style restaurant where food is meant to be shared. Check out the Prince Edward Island mussels and ask your server for extra bread to sop up the green curry sauce. And because, well, the bread is great.
Ballantyne
The Ballantyne Hotel and Lodge is known for the PGA golf course and spa, but there is more than meets the eye at this luxury hotel. The Gallery Restaurant serves Southern food with character and unexpected flavors. Using mostly locally sourced ingredients, Chef Matt Tillman likes to add unique touches, such as sorghum kettle corn on a poached Asian pear salad, and coffee rub on a 22-oz. "cowboy" ribeye. Start or end the night with a drink from their extensive selection of bourbon, scotch and whiskey. But make sure you order dessert before you leave! The pomegranate cream cheese Bavarian dessert is unexpected, but not easily forgotten.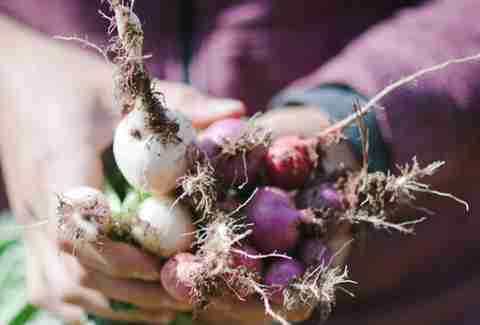 Waxhaw
Only two years old and located just outside of the city limits, Heritage has Charlotteans getting in their cars and driving to the suburbs. The menu changes weekly based on what's in season and locally available, but it's never a letdown. Some favorites: the deviled eggs, the duck breast with black rice, and wow, the North Carolina trout.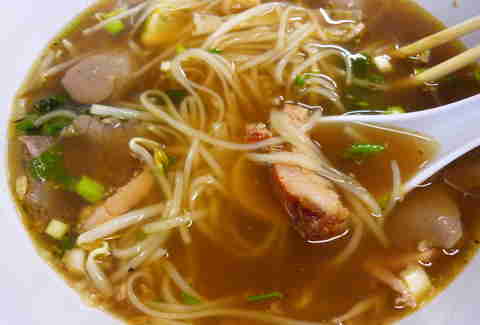 Eastland
While this Vietnamese gem is located off the beaten path, it is worth the trek. The staff is friendly, but what stands out most is the delicious and traditional Vietnamese cuisine. From bun to pho to Vietnamese yellow pancakes, Lang Van continues to expand Charlotte's horizons when it comes to culinary offerings.
Uptown
Housed inside the Charlotte Marriott City Center, the sleek and spacious Stoke looks like an extension of the restaurant's open kitchen, where chefs are creating seasonal American cuisine, much of which is wood-fired. There are plenty of wooden and marble tables to gather around, and if you're lucky, you'll get a seat near the kitchen so you can watch as the team pieces together beautiful ham and cheese boards, and dishes like tender sticky pork shank and smoked chicken. The bar features local craft beer and artisanal cocktails (go for the Bartender's Handshake).
Sign up here for our daily Charlotte email and be the first to get all the food/drink/fun in the Queen City.