We don't blame you for wondering why you should care about a hotel renovation. Although the décor is being updated, the Charlotte Marriott City Center is doing much more than changing its color scheme. The hotel will be home to a not-to-be-missed new restaurant concept, Stoke, helmed by Charlotte chef Chris Coleman.
We got the inside scoop on what's happening at the restaurant -- which just opened to the public, before the official hotel reopening on Oct. 11th. So grab a fork and pull up a chair at the bar; we're happy to share our insider knowledge.
When I visited Stoke on a preview night, I quickly realized that this was not the traditional restaurant/bar experience previously seen in Charlotte.
"Charlotte has undergone dramatic growth over the past decade, and we are right in the middle of it all," said Crissy Wright, Charlotte Marriott City Center's general manager. "We are breaking the mold of hotel design and we represent a whole new way of thinking."
Stoke and Stoke Bar are meant to mirror that new way of thinking. The open-concept layout of Stoke and the adjacent Stoke Bar make guests forget that they're actually in a hotel lobby.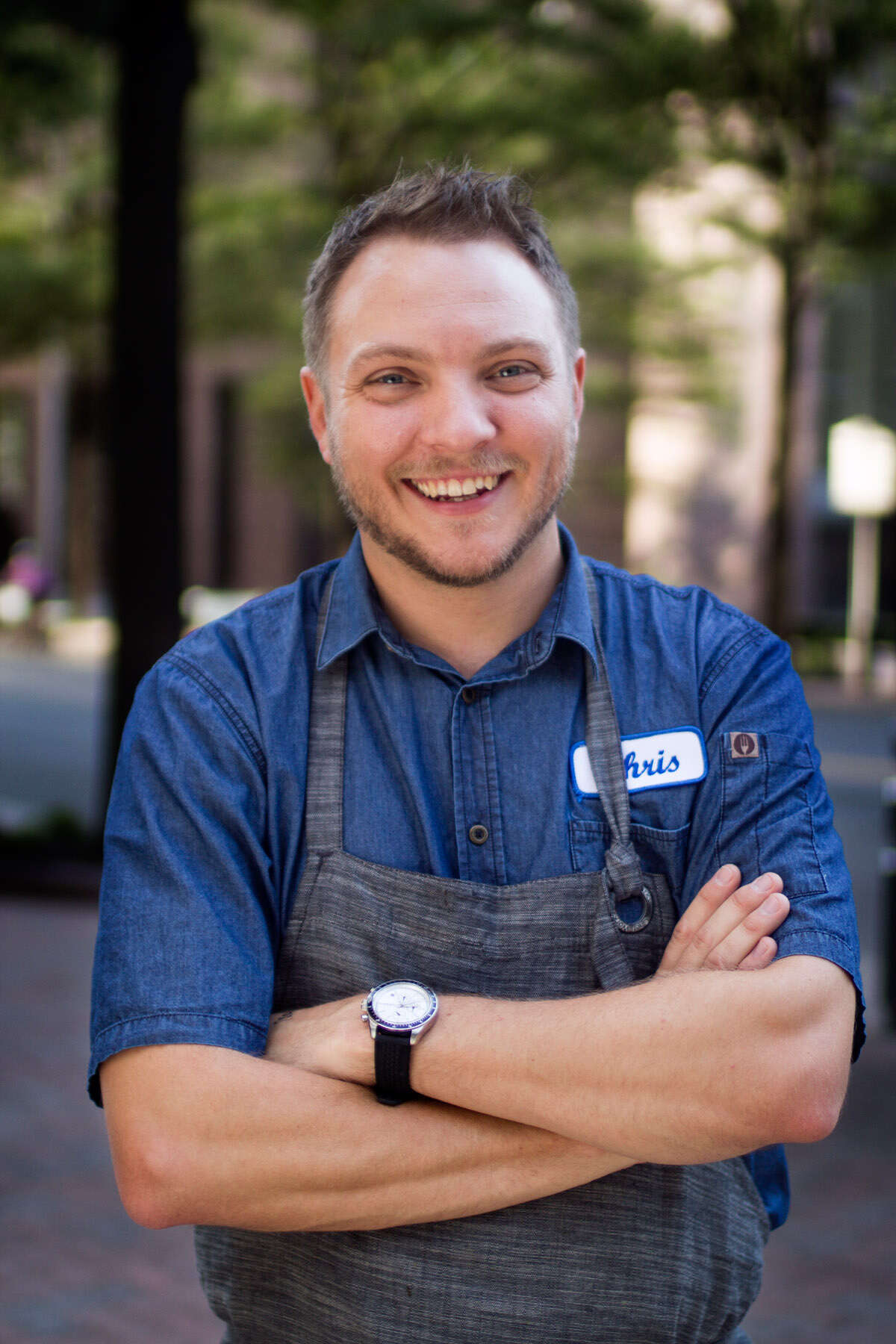 Chef Coleman, formerly of The Asbury, was given carte blanche when developing Stoke's menu for the Marriott. Stoke features wood-fired seasonal American cuisine that is "rustic yet refined, approachable yet affordable." It will also offer high-quality ingredients sourced from local farms and purveyors – something Coleman is known for from his previous restaurants.
"We are cooking the foods that gather friends and family in the kitchen and around the table," said Coleman, "sourcing ingredients from responsible partners, many local to the region with whom I have developed relationships over the years."
Before trying Coleman's cuisine, I was first taken to the bar for a pre-dinner cocktail (as the good Lord intended). Stoke Bar is helmed by fabulously mohawked Charlotte mixologist Todd Bayley, who was inspired by Coleman to use locally sourced ingredients for his cocktails. When I asked him what's the signature must-try drink that I should order, he grinned and said the "bartender's handshake."
The bartender's handshake -- made with Coleman's house-made bacon jam, apple cider, maple syrup, and Sazerac rye whiskey -- tasted like breakfast with a kick. In addition to cocktails such as the Stubborn Burro (made with
 midnight moonshine, rosemary, grapefruit, ginger, and salt), Stoke Bar serves wine, local craft beers, cider, and nitro coffee on draft.
Although the craft cocktails are delicious, the star of the bar may be the pressed cocktails -- we tried the Evolution (Monkey Shoulder Scotch, tea, mint, lemon and orange) and the Southern Swag (Starr African rum, tea, raspberry, lemon, and rhubarb). Built in a French press, these cold cocktails are made with tea ("To pull out the flavors more," Bayley said) and serve two. With each sip, I tasted a different flavor layer, and it was mind-blowing.
After cocktails, it was time to descend the stairs and head to the restaurant. The open concept allows diners to see into the kitchen, allowing for a more intimate experience and the ability to watch Coleman ("Jefe") and his team at work.
"We want to create that sense of togetherness and that bond of breaking bread in our kitchen, which happens to be in the middle of the dining room," Coleman said.
I immediately noticed the flames coming from the oven, and took a seat at a table for a view of the action. I was served cured ham from Boone, North Carolina-based Goodnight Brothers Country Ham alongside an artisanal cheese board. I slurped roasted Rappahannock oysters, and wanted to punch someone because the shredded pork shank served on toasted cornbread squares was that good. Last but not least was the charred watermelon with picked crab and mint (pure heaven, if there is one).
Other items on the menu include Carolina shrimp and clams in a gumbo broth, lamb shoulder, and even a wood-fired tomahawk rib-eye with chimichurri that will set you back about $75. Most dinner items range in price from $14 to $24, and lunch and breakfast range in price from $6 to $14.
There was an ease with which Coleman and his team worked in the kitchen, likely because Coleman and Bayley have been able to define the Stoke concept themselves and did not have to adhere to stipulations made by corporate entities. It turns out, freedom is at the core of the entire redesign.
Marriott generally does not own hotels, but rather manages and franchises properties. The company chose to buy the Charlotte location so it would have more freedom to develop the technology and to allow for concepts such as Stoke, the Coco and the Director coffeehouse, a fitness studio called FLEX, and a co-working space/innovation lab. I was told, in confidence, that a new speakeasy concept will be introduced in the coming months (but shhhh! that's a secret).
Sign up here for our daily Charlotte email and be the first to get all the food/drink/fun in the Queen City.
Erin Maddrey loves writing about food, beverages, and all things Charlotte. She's frequently found at the gym, sweating off that love. Follow her and her Charlotte adventures on Twitter and Instagram: @ErinMaddrey.