Courtesy of Kindred: Blake Pope (edited)
Courtesy of Kindred: Blake Pope (edited)
This year Charlotte grew like weeds -- not only the approximately 10,000 apartment complexes that opened up or broke ground, but a fleet of brand new bars and restaurants. Your new favorite eating and drinking destinations might just be among the class of 2015.
Best new cocktail bar
Uptown
This concept from the Ritz-Carlton continues to conjure up the best of craft cocktails. The Gatsby-esque space is straight out of a movie, the drinks are wild, and the eclectic small plates are the ideal complement to the booze. You're guaranteed to have a more enjoyable punch bowl experience than that juice and sherbert concoction you had at junior prom.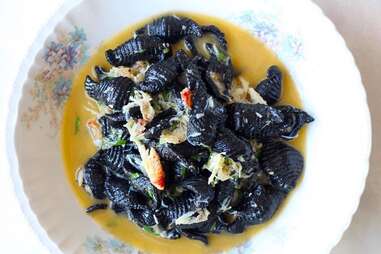 Best new restaurant
Davidson
Boasting one of the trendiest atmospheres in the area and doing the whole chef-driven thing (the chefs actually deliver food to tables), the husband and wife duo behind the acclaimed Kindred have nailed it across all fronts. The menu rotates, but the squid ink conchiglie and crispy oysters will reward you for coming sooner rather than later. The nostalgic chocolate birthday cake dessert will have you dreaming of your childhood birthdays gone by, the good ones of course.
Best new brewery
NoDa
A garage-turned-brewery, this industrial space is the ideal setting for a laid-back brewhouse. The solid beer lineup includes a classic farmhouse-style ale, a rich cream ale and even a bold 9.5 percent IPA, so there's a pint for every palate that walks through the doors. Frequent food truck visits, cornhole, a sweet outdoor patio, and a kid-friendly atmosphere make this place even better.
Best new pizza
NoDa
A straight up godsend for the land of PBR aplenty, this pizza joint is home to the so-called "Virginia Slice" (just go with it). The slices are huge, about two cardboard plates long, the crust is crispy, and the beer selection includes a hefty list of local cans. Open until 3am on weekends and served by the slice or the pie, this is just the thing NoDa -- and the city -- needed.
Best new wine shop
Dilworth
Wine shops can be pretentious, this one is pretty chill. Not only do you have 40 wines available by the glass, there's also donuts with caramel and chocolate dipping sauces. Aside from the stacks on stacks of wine bottles from around the world, another bonus is the local beer taps so even your beer-loving pals have an excuse to attend Wine Wednesday.
Best new canned beer
Birdsong Brewing Co.'s Jalapeño pale ale
NoDa
Brewed with, you guessed it: fresh, hot jalapeños, this beer has been a much-loved selection at Birdsong. Now, the spicy-yet-refreshing sip can be at your fingertips for any occasion you deem appropriate: tailgates, pool parties, winter nights by the fire, and... breakfast? Why not.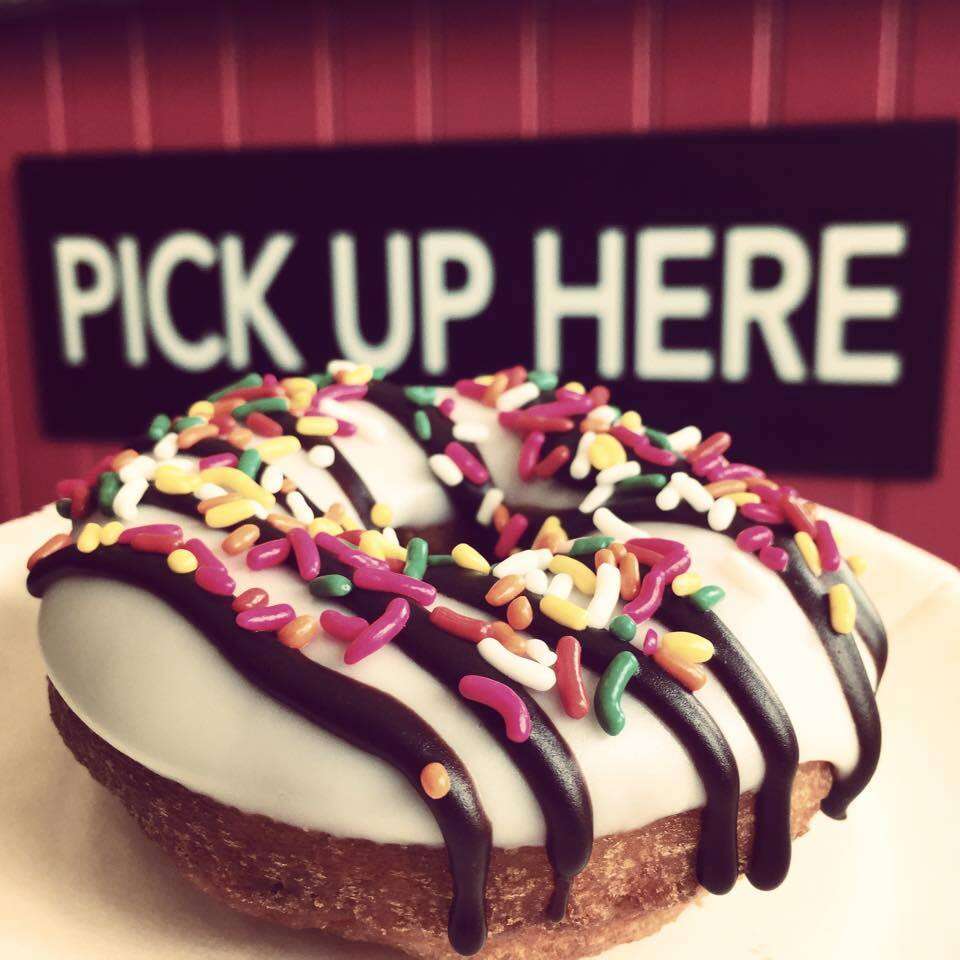 Best new donut
Dilworth
Churning out the most Instagrammed donut in the city, this NC franchise does fried dough right. Warm, delicious, and made to order, there are few things more satisfying than a Duck donut. With all sorts of icings -- maple, lemon, peanut butter, vanilla, etc. -- and toppings -- sprinkles, coconut, peanuts, and bacon -- you'll never run out of flavor combinations.
Best new deli
NoDa
An extension of Salud Beer Shop, Fūd serves up some tasty beer-centric food. Whether you grab a soft pretzel and beer cheese (made with Birdsong's Jalapeño pale ale) or opt for a waffle-wich like the Jason Gi-ham-brie (made with SC peaches, brie, and ham) you're bound to enjoy whichever beer and munchie pairing you go for.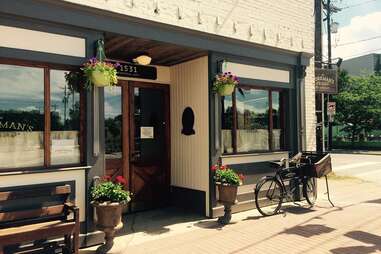 Best new pub
Plaza Midwood
Once you get past the charming bicycle prop outside of this corner spot's doors, you'll feel like you stepped into a cozy, dimly lit Irish pub. Its outdoor beer garden even has a fireplace. The local beer selection is on point, the Guinness is better than ever, and the fish and chips go great with everything.
Best new Asian food
Park Road
This brand new joint is the product of a bunch of Asian cuisines marrying and having delicious offspring in the form of sushi, banh mi, thai noodles, pho, and more. The communal tables offer a laid-back vibe while the abstract interior keeps it cool and modern.
Best new French bakery
Sedgefield
Manned by a classically trained French chef who has worked for celebs like Oprah Winfrey and Sharon Stone, this place is the real deal. Though it's tucked away in an unassuming and not-very-French strip mall, this gem will lure you in with its delectable smells of fresh-baked croissants, tarts, turnovers, and macaroons.
Best new beer bar
French Quarter
This place does two things right: craft beer and small batch chili. It's a pretty simple concept. The ever-changing tap handles feature mostly local brews, and the chili can basically be put on anything you want -- from hot dogs and burgers to nachos and fries. Have a few pints and stay awhile or fill up your growler and take the goods home with you.
Sign up here for our daily Charlotte email and be the first to get all the food/drink/fun in the Queen City.
Lauren Blake enjoys writing about restaurants and bars just as much as she likes frequenting them. Well, almost as much. Follow her on Twitter and Instagram: @palieblake.