If you find a lobster off of Lake Michigan, either the salinity in the water has reached dangerous levels and an ecological disaster is looming, or you've just entered Da Lobsta, an East-Coast-meets-Midwest seafood shack with a ffishing-pier vibe and all the shellfish you can handle

The traditional lobster roll gets coated in tarragon mayo, garlic butter and, in cold weather, a nice flannel from L.L.Bean

They also have a few international variations such as the Greek (tzatziki and cucumber) or this Indian Roll with cilantro, mayo, yellow curry, mango chutney and potato-paneer salad, showing far more diversity than Maine, which is 95% Caucasian and 5% crustacean.

If you like your sandwiches flatter, there's the lobster grilled cheese with Havarti on Texas toast

Of course they're doing authentic New England clam chowder, which really disappoints at the finish whenever Eli Manning is present

Round out your East Coast tour with this whoopie pie, made with Dutch cocoa powder, butterscotch, and Marshmallow Fluff. Fun fact: the pie was first created by Kennebunkport-native Whoopi Goldberg while filming Sister Act 2: Back in the Habit.

*Fun fact not guaranteed to be factual.
Recommended Video
Meet the Everything Bagel Lobster Roll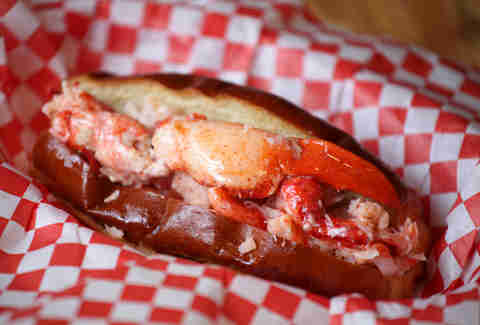 Previous Venue
Next Venue
Venue Description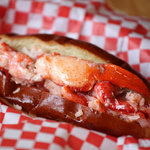 1. Da Lobsta
12 E Cedar St, Chicago, IL 60611
Da Lobsta specializes in classic lobsta rolls but this resto also offers some international variations, such as a Greek and Indian version. New England clam chowder is of course served up, as are house made whoopie pies.