Named for the owner's great aunt who canned and jarred sauce, hand-rolled pasta, and presumably knew how to backhand mouthy kids with a wooden spoon, Isabel's takes that Italian tradition (the homemade feel, no need to fear any spoons) and applies it to an expansive, boot-influenced diner menu in the former Grove location.
Settle into a booth and prepare to wrestle with that meatball sandwich (pomodoro sauced & served on garlic bread), made from an adapted family recipe from the old country. They'll also be piling those balls o' meat on top of housemade spaghetti, so beware.
The brisket in the pizzaiola is slow-roasted then simmered in the gravy that's covering it right now, topped with Parmigiano-Reggiano and Italian herbs.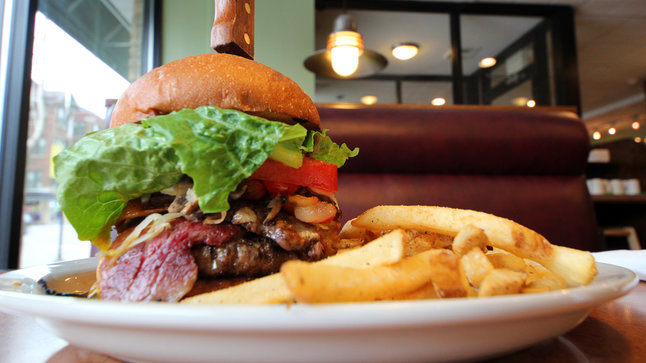 Brisket also makes an appearance in "The Works" burger, piled atop a 1/2lb of Angus along with smoked bacon, corned beef, a fried egg, and apparently some vegetables or whatever.
Of course, any respectable diner has to have breakfast, like this corned beef hash with caramelized onions and a poached egg. Just be glad someone did the poaching for you, lest you get whacked with a wooden spoon.