You're almost always down to try new things. You are, after all, the mayor of Toronto. We've got eight for you today in Chicago, all of which're sadly more about eating, and less about things you saw people do on The Wire.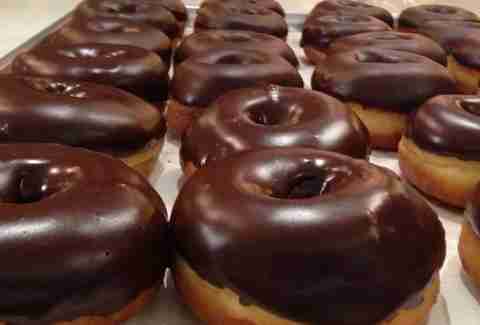 City Dough
Lakeview
It doesn't get more "diner" than City Dough, right down to the stools and awesome 'EAT' sign. Speaking of EAT...ing: pancakes stuffed with vanilla cream, a grilled chicken pesto on focaccia, pulled pork Sloppy Joes, and a bevy of scratch donuts, pastas, and breads.
Azzurra Enotavola
Wicker Park
The owner of Andersonville's Bar Ombra, Anteprima, and Acre ventures into Wicker Park with a car (hopefully, it's mad far from Andersonville), and an 80-seat, old-world Italian brunch and dinner spot. Help yourself to grilled boar sausage, marinated chicken bites covered in honey, sage, and rosemary, plus Chianti-braised short rib with Brussels sprouts.
Summer House Santa Monica
Lincoln Park
Get a taste of SoCal without all the traffic and (gross) big boobs at this whitewashed 200-seat beach house, which sports a 60-wine-strong list from Santa Barbara and Monterey, plus eatables like yuzu-soy-glazed ahi tuna, and a hot mess of fries topped with braised pork, fried egg, blue cheese, truffle jus, and chives.
Hunter & Tails
Humboldt Park
The owners of Bullhead Cantina are sticking to the neighborhood with Hunter & Tails, a gastropub boasting 20 draft beers (Two Brothers, Left Hand, Great Lakes), and another 40 in bottles and cans. The farm-driven menu, like Jean-Claude Van Damme, provides Bang mussels with Butcher & Larder sausage, line-caught fish with chowder, and a braised pork shoulder in a red wine reduction.
Unite Urban Grill
West Town
Chef Bradford Phillips (Pump Room) prepares an eclectic mix of grilled meats to... meet your carnivorous desires, including smoky chicken wings tossed in chipotle pepper & coffee-barbecue sauce, and a Painted Hills NY strip steak with Worcestershire glaze. Available at the wraparound bar are local craft beers and specialty drinks like the Noble Square, a seasonal vodka cocktail that fuses star anise, cinnamon, cloves, and allspice.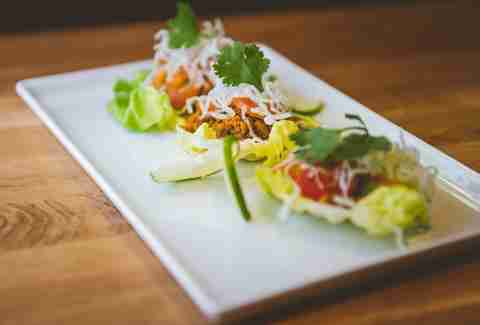 Bites Asian Tapas
Lakeview
Choose your own small plate adventure at this Asian eatery, provided that adventure is brunch -- they've got pulled pork-topped cornbread waffles with BBQ sauce. And for dinner is spicy miso ramen and grilled ribeye tacos. And for drinking? A Sriracha- and wasabi-infused Bloody Mary.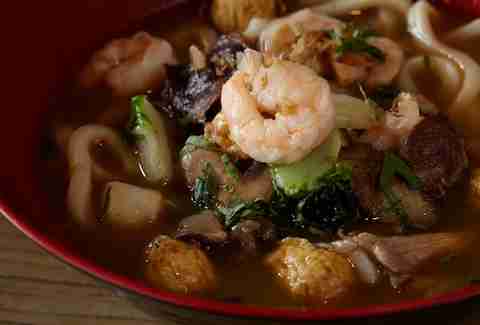 Urban Belly moving into BellyQ
West Loop
GET. IN. BILL KIM'S BELLY!... and order up some braised pork ramen in a newly consolidated Urban Belly/BellyQ storefront. A new addition since leaving the Avondale space is the beverage program, including a selection of Japanese beer, bombers, and Funaguchi Sake.
Lone Wolf
West Town
A collaboration between the folks at Trencherman, Barrelhouse Flat, and Pleasant House Bakery brings savory meat pies to Restaurant Row. Whether you're a one-man wolf pack or four wolves running around the desert together, stop by the neighborhood bar for Steak and Ale pie and Three Floyds on tap.