If there's one thing you know about Co-op Hot Sauce -- the gold standard for Chicago hot sauce -- it's that you shouldn't drink an entire bottle of it, even if someone double dog dares you. Despite how much you clearly know about it, though, you'd be surprised by the amount of stuff you don't.
Recommended Video
Thrillist's Best (and the Rest): The Truth Behind the Saddest Cookbook Ever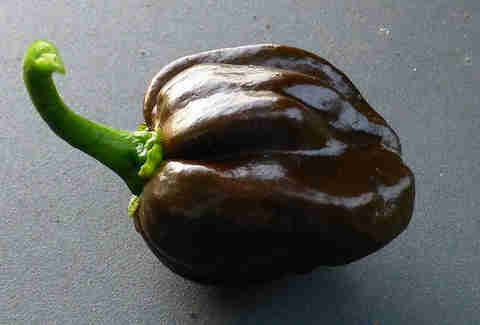 1. Their hottest sauce has not one, but TWO (all caps!) insanely hot peppers
The Glass Ghost sauce has the legendary ghost pepper, sure, but don't sleep on the chocolate habaneros (100 times hotter than a jalepeno) from Michigan's Piedt's Farm. The only thing saving you from mouth surgery is the roast pumpkin in the mix.
2. George Wendt -- he of Norm from Cheers/Aaron Rodgers' airplane buddy fame -- smuggles bottles of it through airport security
Someone gave Wendt his first bottle of Co-op at a party right before he was supposed to hit the airport. Rather than part with the sauce bottle(/check a bag?), he snuck it through O'Hare security in his socks.
3. Yes, they'll put hot sauce on everything
If you've only had hot sauce on wings, live your life, man. Start with Ruth and Phils Mole Ice Cream, where Co-op is pre-swirled into it.
4. They use a lot of hot peppers each year
Three-tons, to be exact... in order to crank out their 10,000+ bottles of hot sauce.
5. They have their own restaurant where they do an ENTIRE MENU with Co-op in it
It's called Sauce and Bread Kitchen, and everything there's kicked with hot sauce, from the carnitas nachos to the sautéed spinach in your breakfast sandwich. Still want more? They'll hook up 15 sauces at your table including Chi-racha, Greyhound Ghost, and Green Mash-ine.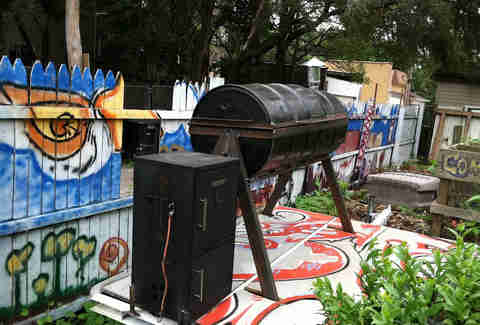 7. They're doing it for the kids
The non-profit business sends half of its proceeds to a free youth art center they run, where kids basically do the coolest stuff you never got to do, like welding a... kickass BBQ trailer??
8. It will save your hot dog from certain danger
Just watch the video.
9. They age it in brown liquor barrels
Well, some of it. Their Barrel Sauce spends time in Koval whiskey barrels before getting finished off with Dark Matter Roasted-Harrar & Nicaragua coffee.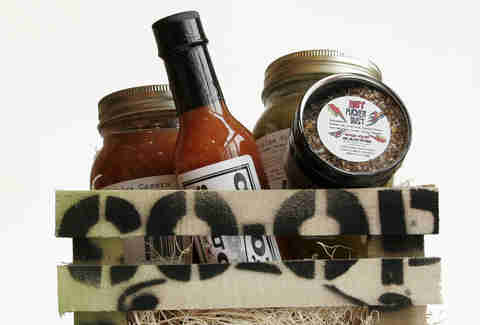 Now for some free sauce
We're picking TWO winners to receive a Co-op gift box, with your choice of their Bloody Mary Survival Kit, a Salsa Superpack, or a Rum Barrel Sauce Box. Simply follow us on Twitter - @ThrillistChi - and tweet us THIS (sorry folks, prize has been claimed).