Courtesy of CNN
Courtesy of CNN
Editor's Note, 6/8/2018: Anthony Bourdain, the globe-trotting TV host and food personality, has died. In his memory, Thrillist is re-sharing this interview on his favorite food in Chicago. His enthusiasm for the city and its culinary achievements is as self-evident now as it ever was. He will be missed.
Noted chef/TV host/author/well-reasoned curmudgeon Anthony Bourdain loves Chicago. "[It] has a super-low tolerance for bullshit. The fact that Chicago doesn't compare itself to another city -- which is refreshing as a New Yorker. Its sense of humor and the knowledge that Chicago was built on hard work. I find that really interesting and compelling."
So, it only makes sense that Bourdain returned to the city last fall to film an episode of his CNN show, Parts Unknown. In the episode, which debuted May 1st, Bourdain sampled restaurants and discussed the city's past, present, and future with noted locals Steve Albini, Lupe Fiasco, Stephanie Izard, and Old Town Ale House owner Bruce Elliott (we assume he's in good standing in regard to the No Shots list).
While the show itself is never meant to be a comprehensive look at a city ("It's personal stories, to try and catch an experience or experiences, and that's it"), we were able to get his own top picks from his Chicago journeys thus far. If you want to eat at Bourdain's favorites, these are the nine spots to hit.
Elmwood Park
Known as the king of Italian beef in the Chicago area by those in the know, Johnnie's has been slinging beef since 1961. Have cash, an appetite, and patience for the line.

Bourdain loves it because: "Either on my way into town or out of town, I'm going Italian beef at Johnnie's."
Wicker Park
Beer and pizza go hand in hand here at this raucous, bustling restaurant. The beer: medal-winning brews from the Great American Beer Festival and World Beer Cup. The pizza: thin crust modeled after the Neapolitan styles popularized in New Haven that can ordered with toppings from Honey Butter Fried Chicken and the departed Hot Doug's.

Bourdain loves it because: "I don't think we included it in the final cut. I had actual thin-crust pizza. Really, really delicious. Thinner crust than most Italian pizza. It was just very good, wood-fired, non-deep-dish pizza. I hate the deep dish. It annoys me that a great city like Chicago... they should be identified with their strongest suit, not their weakest. One of the things I know is that no Chicagoans I know eat that shit."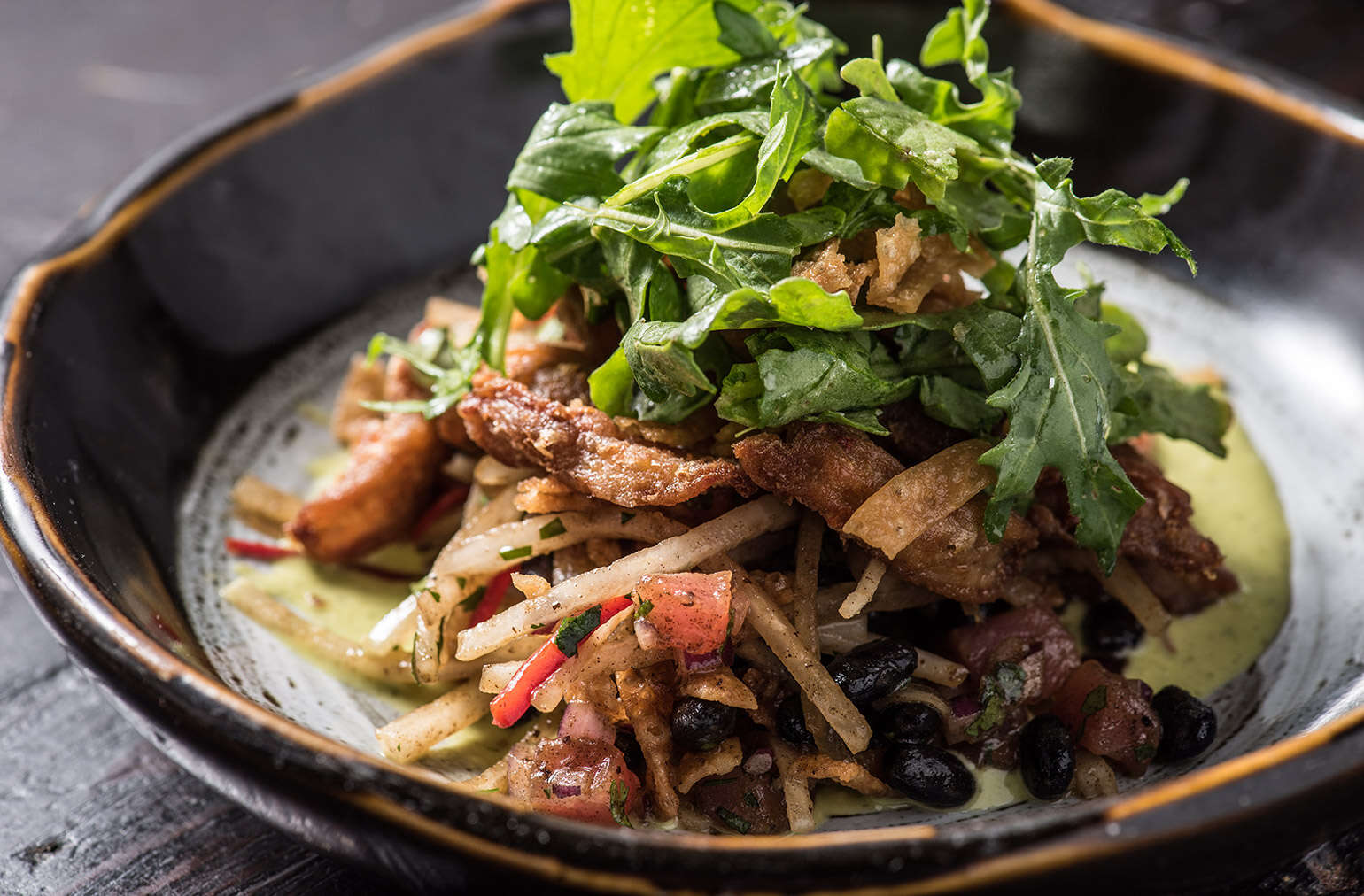 West Loop
Stephanie Izard's restaurant busted out of the gates fully packed due to her victory on Top Chef Season 4. Try goat any which way from goat milk ricotta on bruschetta to goat loin with smoked apple-potato purée. Reservations may be hard to come by, but showing up at the beginning of service to snag a table is achievable.

Bourdain loves it because: "Girl & the Goat is awesome. I love her and I love her food. For me that's the very picture of a tough, determined Chicagoan. That's a very hard-working chef."
Hyde Park
Local politicians eat and hobnob with reckless abandon at this smorgasbord-style counter service joint.

Bourdain loves it because: Of the meatloaf and mac & cheese. "Two of my guilty pleasures on one plastic tray."
Chinatown
At Sze Chuan Cuisine, a newer spot in Chinatown that specializes in heat, Bourdain is accompanied by Stephanie Izard -- having recently opened Duck Duck Goat -- on a visit for Parts Unknown.

Bourdain loves it because: "One of my favorite dishes in the world. Mapo Dofu. Yes. A tofu dish. Stipled with pork and a burning, numbing, 9 ½ Weeks-style exercise in sadomasochism that will start you thinking some deeply disturbing thoughts."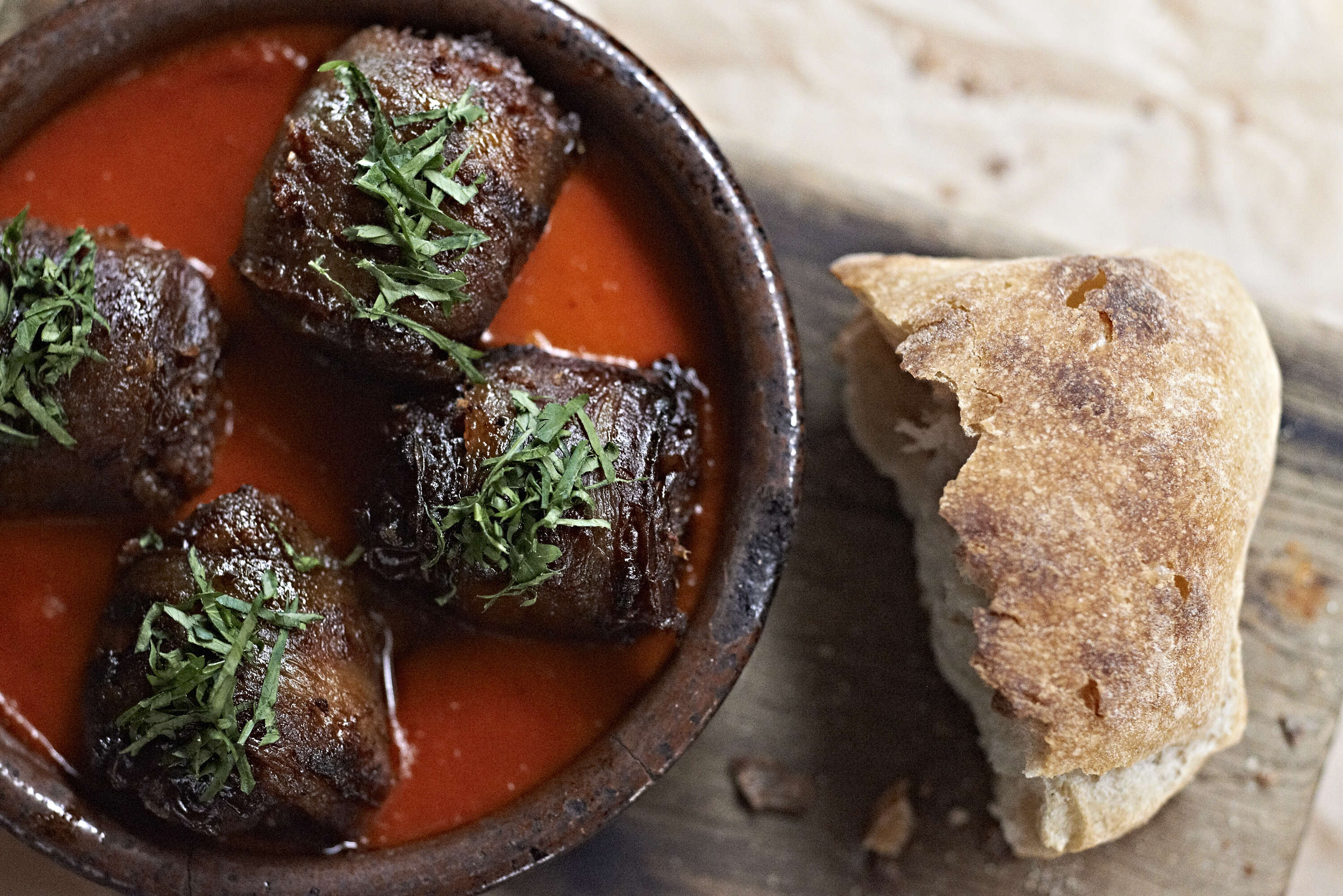 West Loop
Mediterranean-inspired, tiny, and featuring a dish -- chorizo-stuffed dates with piquillo pepper sauce -- that will never, ever come off the menu (lest they incite a riot).

Bourdain loves it because: Bourdain has never been shy about his deep admiration and respect for Paul Kahan and his establishments, here again citing this one as a "terrific restaurant."
Bridgeport
You're here for the sandwich that has made national headlines. A skirt steak that gets breaded and fried, slapped on a Turano French roll after getting dredged in meat sauce. It's Chicago, not LA... eat the sandwich. You're welcome.

Bourdain loves it because: "I liked that sandwich. Now that was something that everyone should be proud to have on their flag. It is very, very good."
West Loop
Paul Kahan's beer hall-style tribute to pork and oysters anchors a now bustling block of restaurants in the ever-receding meat packing area of the city.

Bourdain loves it because: When asked in our interview what makes The Publican so good in his eyes, Bourdain simply said: "Great food." Reaching back to his old Travel Channel show, The Layover, he was a bit more verbose describing the spot as a "big, loud beer hall with a tendency towards pork."
Old Town
The Tuscan-style kitchen in the heart of Old Town has traded on a lively atmosphere and friendly staff for nearly 30 years. The menu hits the expected spread of rich pastas and desserts along with hot bread and a kitchen sink salad. The grand second-story dining room is perfect for parties, and the terrace is coveted for days above 60 degrees.

Bourdain loves it because: "Topo Gigio is a massive Italian-American joint that serves -- much better than you would think -- old-school stuff."
Sign up here for our daily Chicago email and be the first to get all the food/drink/fun in town.