#BDOYL. It's here, Chicago.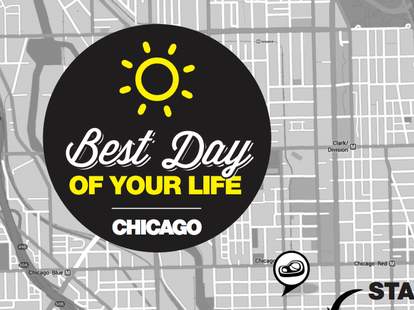 Hope you're ready, because it's finally here. Today is the longest day of the year, and it also happens to be... the Best Day of Your Life.We've scoured the earth Chicago for the best places it's got, and we came up with an awesome itinerary full of amazing things to eat, drink, and do (plus this mobile version, which'll let you save the whole thing to your Foursquare app). A few highlights:
Free coffee at Bow Truss. We'll be treating early risers starting at 7a, so be prompt.**
More free coffee at Bow Truss -- if you miss out, you can still get a free cup with a 1lb bag of beans.*
Free doughnuts for two at 2 Sparrows with purchase of an entree.*
Free soda at Franks 'n Dawgs with purchase of a Frank. Or a Dawg.*
Drinks on us at Howells & Hood if you get there early (around 5p) for happy hour.**
You can also get yourself a Thrillist special -- that's a Slagel Farms brisket sammy with Swiss Mornay, house-made bread & butter pickles, and beer mustard.*
Make sure you stay up-to-date on all the action here, tag along with the hashtag #BDOYL on your Twitter, and bring your buddies, pals, frienemies, arch-nemeses, what-have-you. Just don't bring Steve. He knows what he did.See you out there!*You'll be needing to check in on Foursquare for these.**While supplies last on the freebies at Bow Truss and Howells & Hood -- first come, first served.