The 5 best Chi butcher shop options to dominate the 4th of July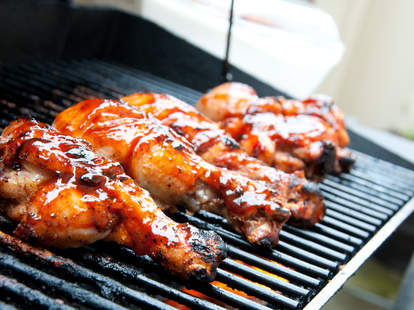 Chicago Pack up that Smokey Joe -- it's the 4th of July, which means it's time for some serious grilling, which means... it's time to unpack that Smokey Joe and hope some good meats offset your grilling deficiencies. Here're the five best butcher shops in Chi to head to today.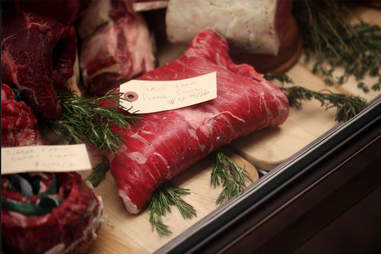 Publican Quality Meats
Publican Quality Meats: While the rest of America is stockpiling bottle rockets, this Paul Kahan-backed, open-on-the-actual-4th-of-July butchery is breaking down house-made, Publican-marinated chicken, country ribs, dry-aged beef, and lobster rolls on special for the 4th, as well as craft beers from Half Acre and Revolution to-go. Just walk in and place your order that day. Continue Reading
The Butcher & Larder
The Butcher & Larder: You want specials? This sustainable, whole-animal butcher shop's got specials: jalapeño/cheddar sausage, spicy Italian sausage, Asian beef kebabs, smoked pig head baked beans, and roasted red pepper Andouille dip. However, it's first-come, first-served, so better sharpen those elbows.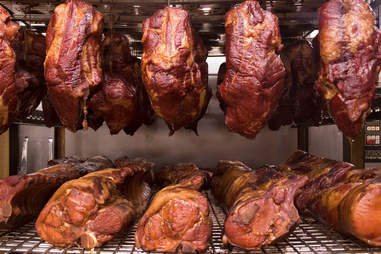 Paulina Meat Market
Paulina Meat Market: Life's a meat market, and so is this place. On special for the 4th is its Italian combo brat, which, like Sasquatch, is hard to fathom until you actually come in contact with it yourself. It's an all-pork brat, but it tastes like a beef and sausage combo sandwich. Go figure.
Gepperth's Market
Gepperth's Market: You wanna get weird? It's time to get weird. Like, really weird. As in, alligator sausage, elk patties, kangaroo, ostrich burgers, grilled liver and oxtail, and some cooked goose. Ready to get boring now? Sweet, they've got that, too: black and blue burgers and Black Angus New York strip steaks.
Peoria Packing: With spare ribs on special for $1.99/lb and rib tips going for $1.19/lb, this is the place to go if you want to do 4th of July on the cheap. They're also not kidding around when it comes to chicken wings, selling them in boxes by the 40lb case. The only thing more American than that? BBQ sauce by the gallon.