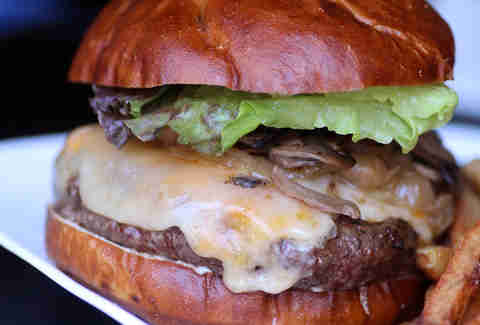 AVONDALE
Best Burger: Kuma's Corner (address and info)
The Venn Diagram of folks who like pounding metal music and red meat is damn near a perfect circle. So Kuma's clientele knows what to expect when walking in: tatted servers, bacon-loaded mac, and the city's best use of a pretzel bun in a burger.

ANDERSONVILLE
Best Burger: Big Jones (address and info)
Even if you aren't in the mood for NOLA-style cuisine, Jones' pimiento double cheeseburger can still satisfy like a fist-full of bead necklaces. Bonus second-burger move: the sloppy burger comes with griddled onions, house-made pimiento, a steamed bun, and a side of beef fat fries.