In a city as food-crazy as Chicago, one week isn't quite enough for Chicago Restaurant Week. So this year, the 11th annual winter food fest is expanding its waistline to a full fortnight from January 26 to February 8, unfurling a dizzying array of special prix fixe menus starting at $22 for lunch or brunch and $33 or $44 for dinner (not including tax, tip, and drinks).
With over 370 restaurants to choose from (including 115 new participants for 2018), figuring out where to go can be as difficult as locating your car under a pile of freshly (or not so freshly) dumped snow. Thankfully, we've taken it upon ourselves to identify the best deals to take advantage of during Chicago Restaurant Week to motivate you to get out from underneath the covers and give your pizza delivery guy a much-needed respite.
Recommended Video
This Restaurant Offers 50+ Garlic-Infused Dishes
River North
With the surf & turf priced at a whopping $77 on their regular dinner menu (featuring lobster tail and 8-ounce filet), the fact that it is an option (albeit a significantly downgraded one with USDA prime tournedos of beef and shrimp dejonge instead) on the $22 Restaurant Week lunch menu at this erstwhile local steakhouse is borderline shocking. Even with the menu's $8 surcharge for the surf & turf option (no additional charge for wild Canadian whitefish or orecchiette entrees), it's still easily one of the best deals in the city. And that's before we even get to the added bacon nachos for the table appetizer and chocolate bread pudding dessert.
Near North Side
Blue Door used to be known as Table52 and is known for sourcing terrific fresh and local ingredients -- sometimes from its own outdoor garden. Their Restaurant Week menu, serving $33 dinners and $22 lunches, looks amazing, with buttermilk fried chicken, market fish with potato lyonnaise, and short rib served with basmati rice pilaf looking like the standouts. Their "Hummingbird Cake" made with banana and pineapple will be served as dessert.
Lincoln Park
At Lincoln Park standby The Blanchard, the elegant foie gras–slingers behind one of the more interesting burgers in Chicago will be serving a $44 dinner menu for Restaurant Week. If you appreciate the finer things in life, it will almost certainly be worth it, as you can expect the aforementioned foie gras, your choice of Dover sole, chicken, or short rib served with smoked dates, black garlic, and shiitake mushrooms and for dessert, a chocolate "pot de crème" -- which their menu describes as having been made with "toffee and coffee and magic." Not bad at all.

West Loop
One of Chicago's most well-known upscale dining institutions makes a play for a new crowd with a $22 Restaurant Week lunch option that includes a roasted whitefish option ($22 on its own on the regular lunch menu), in addition to the usually priced $20 hanger steak and the regularly priced $16 duck confit. Add in appetizers like warm shrimp salad or crispy Brussels sprouts and dessert options including pumpkin parfait or gingerbread cremeux, and you will walk out of the joint feeling like you stole your lunch.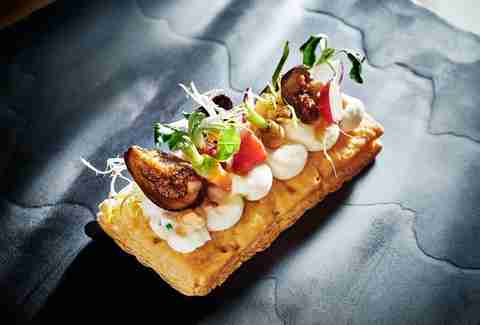 Streeterville
One of the fanciest (and priciest) high-end dining spots in Chicago is saving you money already if you order the ocean trout from their limited $22 lunch menu (usually priced $28 on their regular menu) -- or go for the braised beef short rib for an entrée if you don't feel like fish. Then add in appetizers like baby beef salad or butternut squash soup and desserts including chocolate pistachio tart or sour cherry panna cotta for a highfalutin lunch on the Mag Mile at an unusually affordable price.
West Loop
As one of the rare few restaurants that foolishly lets you choose four items from the menu regardless of whether it's an appetizer, entrée, or dessert, CH Distillery's "pick four items of your choice" $33 Restaurant Week dinner menu is ripe for exploitation. When those items include heavy hitters like braised short ribs, vodka and mushroom risotto, gin-poached shrimp scampi, chicken and andouille sausage, and the famous CH burger with bacon, you may never need to eat again.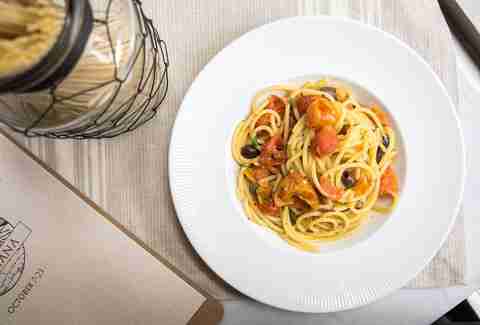 River North
With pasta entrees on their regular menu typically ranging from $23-$28, Eataly's Il Pesce is putting money in your pocket the minute you walk in the door with just the entrée thanks to Restaurant Week options like gnocchi alla romano and spaghetti alla puttanesca from their $22 lunch menu. Additional items include an appetizer (oysters, salmon, or salad) and a decadent tiramisu dessert.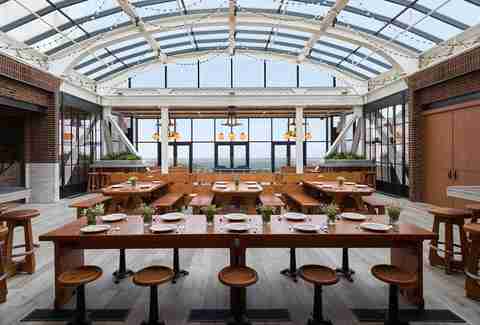 Loop
Rarely do you set foot into Cindy's thinking you're going to save money. But the prices at this famous rooftop showroom at the Chicago Athletic Association get a pretty significant haircut during Restaurant Week, with options on the $22 lunch menu including the usually $20 gnocchi Parisienne and the usually $16 fried Gunthorp Farm chicken sandwich. Add in appetizers like falafel or crunchy lettuce (meaning falafel) and a chocolate quesillo dessert, and suddenly this place isn't quite the wallet assassin you remember it being.
Loop
Another high-priced local mainstay gets significantly more affordable during Restaurant Week with a $22 lunch menu that includes entrees like risotto and gnocchi (both usually priced at $26 on their regular lunch menu). Rounding out the cash-saving experience at this upscale Italian temple in the JW Marriott are appetizers like butternut squash soup and Caesar salad, plus a sweet ending of cannoli or a scoop of house-made gelato or sorbetto.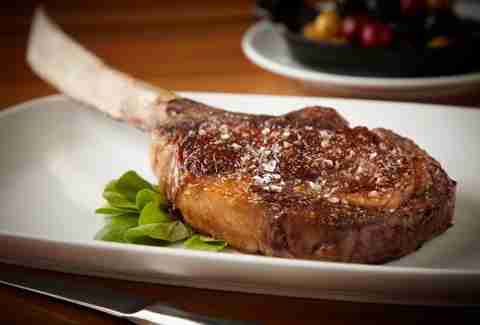 Mag Mile
His Airness is known for many things, but saving you money is not usually one of them. That all changes thanks to their 3-course $22 lunch menu (when just the entrée alone on their regular lunch menu will cost you a minimum of $24). And the entrée options are more than solid -- ranging from fried chicken and sliced hangar steak to wagyu burgers and ginger-glazed scallops. Then hit a 3-point jumper from half court as the buzzer sounds with standout appetizers like Slagel Farms smoked chicken gumbo or salad (i.e. gumbo) and a chocolate mousse or sorbet dessert.
River North
The skirt steak will usually run you $24 on Roka Akor's regular menu, but you can grab it as your entrée on their $22 lunch menu at this sleek Japanese steakhouse during Resto Week (in addition to alternative mains like black cod skewers and chicken teriyaki). At this point, the miso soup appetizer and yellowtail tataki or tuna maki second courses are nothing but an added bonus.
River North
One of the best Restaurant Week deals in the city is the hangar steak option on Travelle's $22 lunch menu, as this item alone will run your $31 on their regular lunch menu (you can also opt for alternative mains like carbonara risotto and seared branzino). But don't stop there, as the additional courses like ahi poke or crispy octopus and pork belly appetizers and chocolate cake or lemon pavlova desserts are certainly no slouches either.
Sign up here for our daily Chicago email and be the first to get all the food/drink/fun in town.