The next time you want a bite or a beer, and 1) don't want to stick to your well-worn neighborhood, but 2) can't decide between 77 hundred million zillion other options, maybe try consulting this: a Power Rank of the 15 best neighborhoods for eating/drinking in Chicago.
15. Uptown/Argyle St
When Uptown gained Michelin-starred tasting menu spot 42 Grams, that brought it to a total of... one upscale restaurant of note. The real action in this area is the Asian dining and shopping clustered around Argyle and Broadway, from Hong Kong BBQ champs Sun Wah, to banh mi palace Ba Le, to a host of Vietnamese places named things like Pho 777 and Pho 888. As for drinking, Capone-era jazz club The Green Mill is the star -- and the center of a small cluster of beer and cocktail spots on Broadway.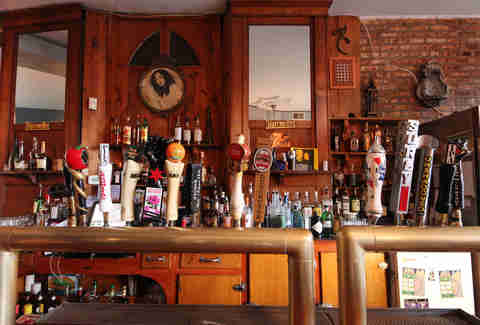 14. Lakeview
Lakeview's food scene was so direly mediocre for so long, the fact that it finally has an outfield's worth of solid neighborhood restaurants is kind of a big deal, especially when they include mfk, Wood, and Pastoral. Drinking is still dominated by the year-round Spring Break that is Clark, South of Wrigley Field, plus the gay bars on Halsted, but there are quieter, cooler places to be found, like The Gingerman or The Twisted Vine.
13. Wicker Park
Sure, it's easy to mock Wicker Park as the mall food court of hipster Chicago -- really, there is other, better Middle Eastern food in town than Sultan's Market. Still, subtract the silly places and you've got cutting-edge comfort food at Trenchermen and Schwa, surprisingly good, old-school Italian in a music venue at Chop Shop, and some half-hidden gems like Taxim and En Hakkore -- not to mention the Big Star/Dove complex making better Mexican food than a PBR-pounding crowd would even notice.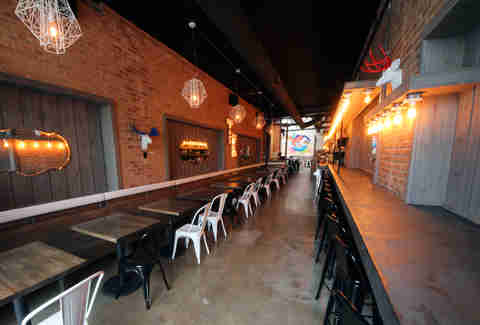 12. Ukrainian Village
When Wicker Park lost its Algrenesque working class grit, Ukie Village was where you went to find it (probably at Tuman's). Well, Tuman's is a sports bar now and Chicago and Division are trendy food and drink rows. And yet... not only are many of those newcomers totally respectable (Takito Kitchen, Roots Handmade Pizza), but there's still real Chicago to be found here, from Polish delis and Mexican joints to king-of-greasy-burger-joints Fatso's Last Stand. And, by night, there's a strong local tavern scene, from the Empty Bottle to the irrepressible Ray's Tiki Bar.
11. Avondale
The loss of Hot Doug's could have pushed Avondale's restaurant scene off anybody's list -- but instead it gained Asian fusion hit Parachute on top of the runaway success of Honey Butter Fried Chicken, turning sleepy Elston into a sudden restaurant row. Then there're Kuma's and Yusho (technically Avondale, though close to Logan Square), and great pastries at Cellar Door Provisions, all built on a deep ethnic scene that ranges from the Little Poland on Milwaukee to the Korean Joong Boo Market.
10. University Village
People still talk about Taylor St like it's Chicago's Little Italy... even though it has a LOT of sushi and Indian food for an Italian neighborhood. Nevertheless, it's a pleasant, human-scaled strip where you'll feel like a paisan in the summer following a one-two at Al's Italian Beef and Mario's Italian Lemonade, while Three Aces is one of the best taverns to eat at (or restaurants to drink beer at) in the city. Beyond Taylor, there's still a real Italian hood, with places like Carm's and Tufano's existing in an eternal Rat Pack 1957.
9. Albany Park
Forget the high-end here -- Albany Park's distinction is that it's the immigrant gateway to Chicago and thus the cheap eats capital of the city, an "It's a Small World" of Mexican, Korean, Filipino, Middle Eastern, South American, Bosnian, Greek, and Vietnamese places side by side.
8. Bridgeport
The Irish union-working class neighborhood and Daley power base may be gentrifying, but so far the additions to the neighborhood really blend into this decidedly un-trendy hood -- places like Pleasant House Bakery and Kevin Hickey's Duck Inn feel like they've been here as long as Schaller's Pump, while nothing ever changes at Maria's or Bernice's Tavern.
7. Lincoln Park
The rap on Lincoln Park has long been that it had one of everything, but not the best of anything -- at least below Alinea's prices. Maybe so, but in the last few years the neighborhood where the '70s never died (see: RJ Grunts, Chicago Pizza & Oven Grinder) has upped its game with spots like Balena, the revitalized Boka, and Gemini Bistro, while a DePaul student-based drinking scene finally has at least one serious mixology den in The Barrelhouse Flat.
6. Pilsen
18th St is one of the liveliest Mexican strips in town -- check out the lines on Saturday morning outside Carnitas Uruapan or Nuevo Leon, queuing up for mounds of pork and beans full of lard. Maybe that elemental connection to meat is what's attracted chefs to create casual but artisanal spots like Nightwood and Dusek's, while the nightlife (long anchored by the Skylark and Simone's) takes off with new places like Punch House.
5. Lincoln Square/Ravenswood
This area has boomed for restaurants in the last couple of years -- any neighborhood would be excited to have Elizabeth, Goosefoot, Baker/Miller, and Gather in 2014. But it doesn't stop there; this is the epicenter of Thai food in Chicago (Aroy's, Spoon, Rainbow, etc.), and if you venture North beyond the cute square itself, there's everything from karaoke at Hidden Cove to Korean disco and grilled meats at Dancen.
4. River North
Okay, it's the neighborhood foodies love to hate, with its endless proliferation of Italian concepts and aircraft hangar-sized American Pubs. All true, all fair, and yet it's also the neighborhood of Rick Bayless and Frontera, Eataly and Davanti, Uno and Malnati's, superior meat palaces like River Roast and Bavette's, and a hell of a lot of doughnuts. Brash, gaudy, overpriced, clichéd, way better than you think it will be... that's not just River North, it's Chicago.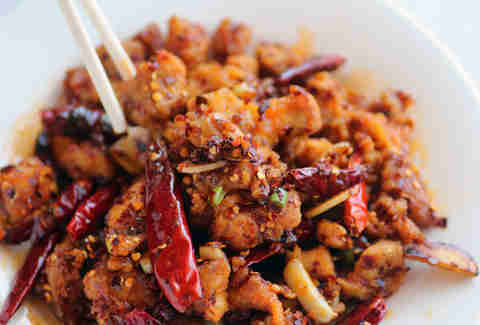 3. Chinatown
Hey, it's not all Chinese food -- there's also Thai, Korean, and ramen now. Which is to say, if you want to see the future, it's unfolding faster in Chinatown than anywhere else in town. Spicy sichuan at Lao Sze Chuan, dim sum at Cai, great sweet and sour soup at Go 4 Food, food on sticks at Lao Pi in the basement food court, weird candies and dried seafood in the shops... there's always more to discover here.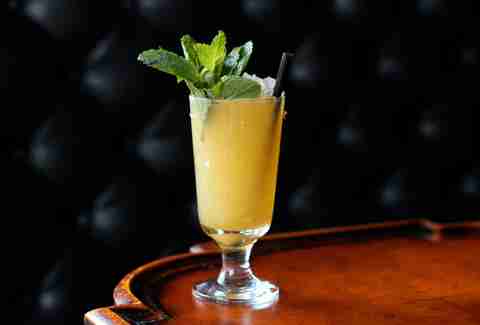 2. Logan Square
Sure, it's our own Portlandia, home to Longman & Eagle and Lula Café and Fat Rice and the The Radler and all the restaurants that epitomize our hipster-artisanal, farm-to-Johnny Cash-soundtrack food scene. It's also our most innovative bar scene, with cocktail history happening at Scofflaw, Billy Sunday, and Analogue, plus Revolution paving the way for our resurgent beer scene. And underneath all that, the real neighborhood chugs away with Mexican (L'Patron) and Caribbean (Punta Cana).
1. West Loop/Randolph St
It's less a neighborhood and more a hothouse flower -- the foodie Rodeo Drive of Chicago. Still, if you want to show the world Chicago's cutting edge, it's nearly all within a several block area just West of the Loop -- Next, Moto and Grace, Blackbird and Avec, Girl & The Goat and Au Cheval, Vera and La Sirena Clandestina, Publican Quality Meats, and Cemitas Puebla. It's like a living laboratory for the food of tomorrow, and a magnet for tourists -- even ones from Chicago.
Sign up here for our daily Chicago email and be the first to get all the food/drink/fun in town.
Mike Gebert is a James Beard Award-winning food video producer and writer, and founder of SkyFullofBacon.com. Follow him on Twitter @skyfullofbacon.