It's no secret that over here at Thrillist, we like rankings almost as much as we enjoy eating and exploring neighborhoods. So it should come as no surprise that, like the great George Costanza when he tried to combine food, sex, and TV into one glorious trio, we've combined our most urgent passions in order to declare the top 10 'hoods in Chicago for eating, ranked for your argumentative pleasure.
Recommended Video
Send Foodz: New York City Wine & Food Festival
10. Andersonville/Edgewater
While it may not be overflowing with Michelin-starred cuisine, the sheer walkability of this compact eating 'hood enables it to crack into our top 10 anchored by one of the city's best neighborhood bar/restaurants (Hopleaf) and its glorious mussels and fries. Hamburger Mary's, Big Jones, and Lady Gregory's are also worthy A-ville destinations, while the flawless Little Bad Wolf and brunch at m.henry take things to the next level. Nearby Edgewater throws in some heft of its own thanks to Moody's Pub (where you can eat burgers in a medieval castle) and the authentic vibes of cultural destinations like Ethiopian Diamond.
9. Rogers Park
The laid-back Heartland Café and affable dive Red Line Tap form an enticing power center in this ridiculously diverse 'hood. But this part of town makes our list for one reason and one reason alone: the glorious strip of West Rogers Park real estate that is Devon Ave, where you can score the finest Indian and Pakistani food this side of Kashmir at hard-to-pronounce, easy-to-indulge outposts like Sabri Nihari and Ghareeb Nawaz. Be sure to hit up Caribbean American Baking Co. and Taste of Peru to round out your around-the-world experience.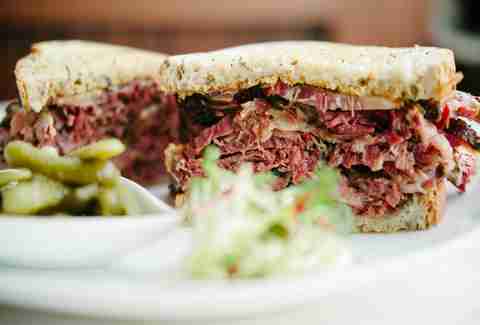 8. Ukrainian Village
Ukrainian Village is sort of like Wicker Park, only everything that people think is cool in Wicker Park is actually in Ukrainian Village. The 'hood reveals a stacked food lineup from massive eating challenge-burgers at Fatso's Last Stand to Caribbean perfection at Mr. Brown's Lounge to up-and-coming dining hotspots like Boeufhaus. More recent additions like Roots Pizza and Leghorn Chicken meld in nicely with older standbys like Cleos, High Dive, and Lockdown Bar & Grill, proving this continues to be a food 'hood on the rise.
7. Wicker Park
The continued Lincoln Park-ization of this once-proud hipster 'hood may have diminished its coolness factor a point or two, but you can't say its food scene has suffered too much as it's welcomed in recent additions like Buck's, Dove's, Parlour, Bangers & Lace, Antique Taco, and Trenchermen. Let's not forget this is also the home of iconic institutions like the Big Star patio, the cheap Middle Eastern goodness of Sultan's Market, and the whole-animal glory of Frontier.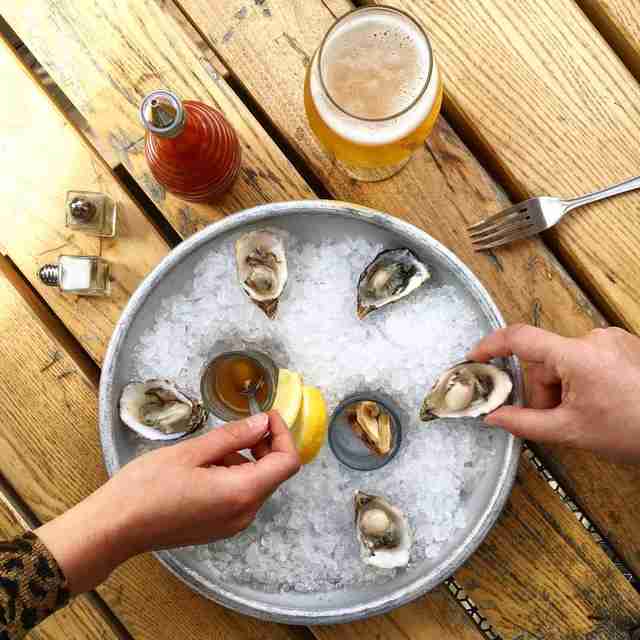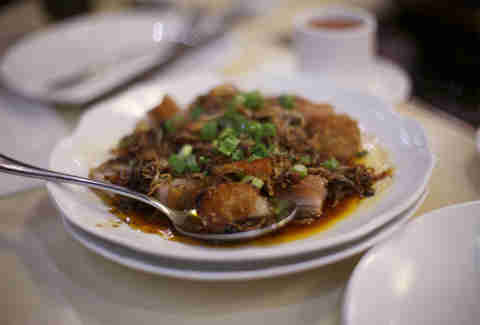 5. Chinatown
No list of food 'hoods would be complete without the inclusion of Chinatown, one of the oldest Chinese settlements in America. Its tour de force is centered around mainstays like the spice emporium Lao Sze Chuan, the dim sum empire that is Phoenix, and the sleek date spot MingHin. But the best part here is new discovery, as you can wander around pretty much corner and you're guaranteed to unearth a new eating obsession. Plus you can get Chinese staples at no-frills joints like Three Happiness until 6am, so what else do you really need in life?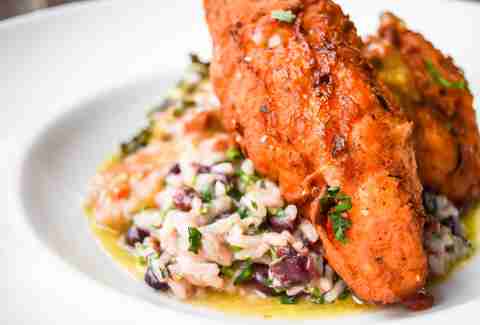 4. Lincoln Park
There are plenty of things to gripe about when it comes to Lincoln Park, but lack of quality restaurants is not one of them. There's Alinea, of course, but no shortage of additional date-worthy options such as Perennial Virant, Juno, Balena, and Café Ba-Ba-Reeba. Oh, and did we mention Pequod's and Half Shell are here too? There's also solid eats everywhere from classy cocktail bars Barrelhouse Flat and J. Parker to more down-to-earth joints like R.J. Grunts and Local Option -- not to mention Galway Arms and, of course, Weiner's Circle. Wait, why does Lincoln Park suck again?
3. Logan Square
The amount of quality options for scoring food in Logan Square is truly mind boggling, with options including Longman & Eagle, The Radler, Lula Café, 90 Miles Cuban Café, Osteria Langhe, Reno, and Owen & Engine. That's not to mention places like Fat Rice, Yusho, Dante's Pizza, Small Bar, and the late-night beauty that is Red Hot Ranch. Whichever you choose, never did eating dinner make you so cool. Oh, and did we mention the 'hood is also home to Revolution, the state's largest craft brewery, as well as a candy shop where you can order the world's largest sundae? Yeah, we thought you might like that.
2. River North
Yes, River North is drowning in pretty much every bar you've been trying to avoid since you moved out of Wrigleyville. But that doesn't mean it's not also home to some of the hands-down finest dining institutions in the city, with steakhouses like Chicago Cut, RPM Steak, Bavette's, and Gene & Georgetti leading the charge alongside epic rooftop bar/restaurants like Vertigo Sky Lounge, ZED451, and the Terrace at Trump. In between you'll find pretty much everything under the sun, from Peruvian (Tanta) and Asian fusion (Sunda) to BBQ (Bub City) and burgers (Bottlefork). Throw in Chicago classic institutions like Portillo's, Lou Malnati's, and Mr. Beef, and it might be time to take a second look at this 'hood before you immediately hightail it outta here after work.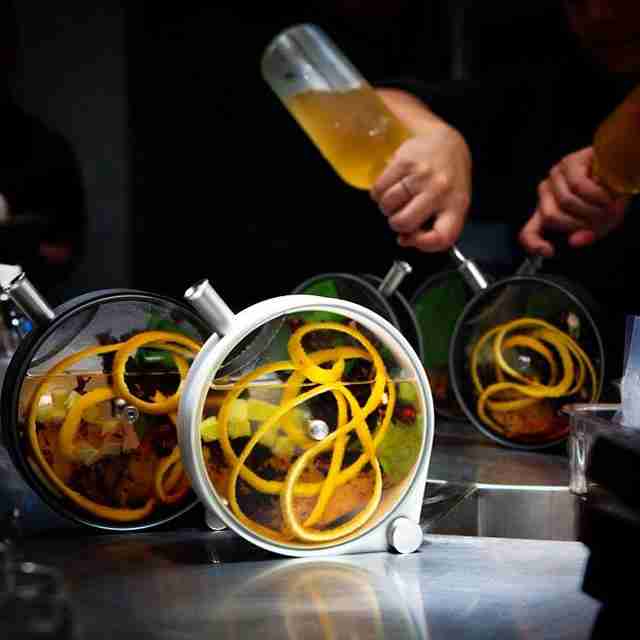 1. West Loop
It had to be West Loop. There is little doubt the West Loop is the finest food 'hood in the city. Need proof? How about Next and The Aviary? Blackbird and Avec? Girl & the Goat and Au Cheval? And we've still barely scratched the surface. There's still The Betty, La Sirena Clandestina, Haymarket, Bar Siena, The Publican, Green Street Smoked Meats, Porkchop, Momotaro, Urbanbelly, and Nellcôte... and we've still barely ventured off Randolph St. You can't swing a stick around these parts without hitting a budding chef or mixologist. If you like to eat, you could do far worse in life.
Sign up here for our daily Chicago email and be the first to get all the food/drink/fun in town.