Given that most Chicagoans have been existing in a "W" flag-shrouded haze this October as the Cubs make their bid for the World Series, we suspect you may not have been paying very close attention to the current state of the dining scene. To help you get back on track, we're breaking down seven noteworthy restaurants that opened while you were rooting for the home team.
Recommended Video
Make This Sushi Burrito at Home, Become a Snack Legend
Lakeview
The former Ani space has transformed into Entente, a modern American collaboration between Ty Fujimura (Arami), chefs Brian Fisher (Saved by the Max, Schwa) and Mari Katsumura, and beverage director Angie Silberberg with come-as-you-are digs and decidedly upscale cuisine that ranges from a tasting menu with beverage pairings to a burger and Carolina Gold rice with a duck egg, truffle, and cheese. Not a bad idea to let Brian Fisher cook your next unforgettable meal.
Evanston
Restaurateur and Master Sommelier Alpana Singh's (The Boarding House, Seven Lions) long-awaited third restaurant has finally arrived. Its suburban locale is neighborhood-y and approachable for locals, while Singh's impressive wine program and Alinea Group alum and executive chef Andrew Graves' rustic Mediterranean fare prove destination-worthy for city-dwelling Chicagoans. The menu changes at the seasons whim, but currently includes polenta croquettes with tomato agro dolce, a pizzette topped with Italian sausage and house giardiniera, spinach, and goat cheese agnolotti tossed with fennel, walnut, pomodoro, and olives, and a selection of wood-fried offerings, like spice-rubbed flat iron steak. For a proper experience, pair your meal with wine from the thorough wine menu.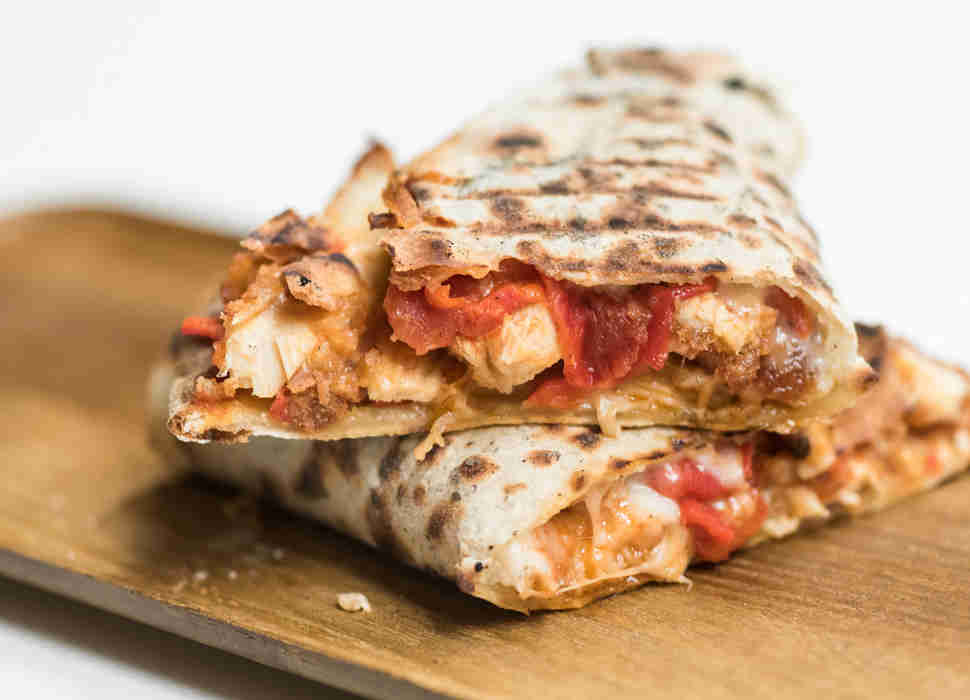 River North
This sleek, modern Italian cafe is the first of three restaurant concepts to open within the forthcoming Conrad Chicago Hotel. In partnership with Richard Sandoval Restaurants and helmed by Executive Chef Nathan Volz, the casual, counter-service space promises Metropolis Coffee -- including the cafe's exclusive "TAVO" blend -- cold-pressed juices and Italian sodas, and a variety of pastas, salads, and its signature "pizzarotti," or folded-over pizza sandwiches. Score them in flavors like 'nduja and smoked mozzarella, cauliflower, and harissa, and the breakfast-ready mushroom and egg.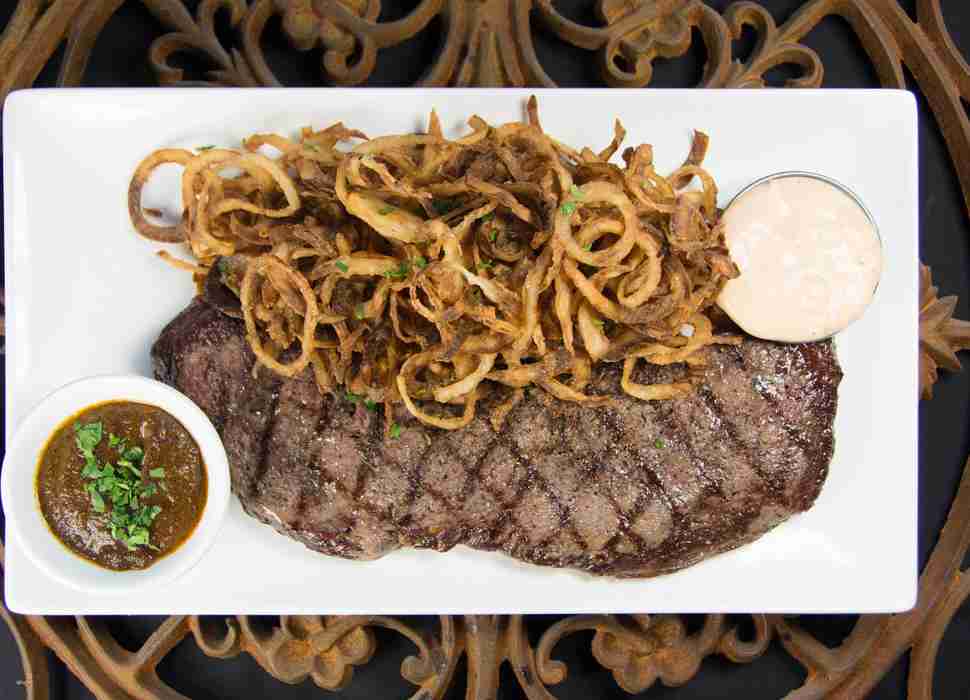 Lincoln Square
Given its table settling-inspired name, it's no surprise that this farm-to-table dry-aged steak joint is the sister restaurant to Lincoln Square's Fork. Go for the 28-day dry-aged 28oz ribeye for two, which is carved tableside and served with twice-baked potatoes, green beans, and au poivre, and stay for the smoked frites with lemon aioli, retro-cool tableside Caesar salad, and sophisticated cocktail menu, which doubles as a lesson in linguistics thanks to definitions listed below each cocktail name and above the ingredient description (for example, the "Sidereal," which means "of or pertaining to the stars," and is made with pea flower-infused Sauza tequila, Luxardo maraschino, a creme de violette "cloud," and citrus).
West Loop
It's all in the name at the latest from Heisler Hospitality (Pub Royale, Estereo, Lone Wolf), a vegetable-centric concept with a hyper-local bent. The vegetarian-friendly (rest easy, carnivores, there are a handful of meaty dishes, too!) spot stakes its claim in the space adjacent to the group's Lone Wolf, and sports a rustic, outdoorsy aesthetic, complete with white-washed exposed brick walls, a communal bar-style table centered around a trough burgeoning with flora, and a smattering of potted plants along the walls. Here, the spotlight falls on fresh and wood-fire grilled produce, such as summer squash a la plancha, much of which is sourced daily from Chicago-area farmers markets.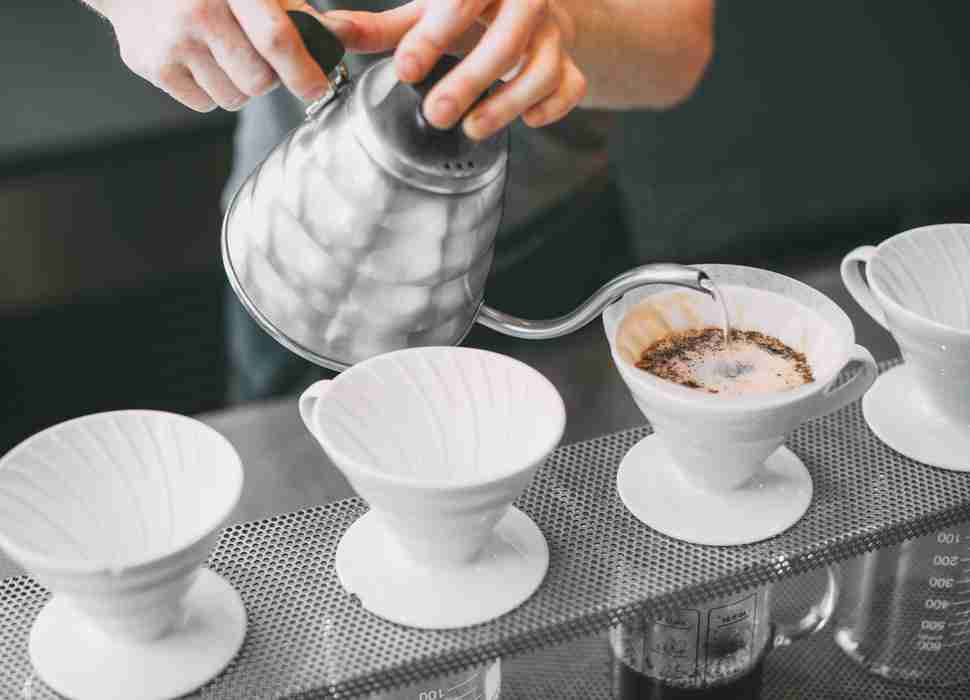 West Town
This local coffee purveyor has been supplying coffee to local greats like Lula Cafe for a handful of years, and the time has come for it to open its first brick-and-mortar namesake cafe. The cozy shop offers a small lineup of freshly roasted small batch, seasonal craft coffees, including the brand's signature cold brews, Hellion and Nitro. A rotating selection of pastries and small bites pair well with a piping hot cup of joe.
Wrigleyville
After tempting and teasing Chicago with his world-class barbecue skills at events like the annual Windy City Smokeout, famed pitmaster Myron Mixon has finally made a timely landing in Wrigleyville. Go for a slab of Mixon's famous ribs, baby back mac, or bring your pals and go all in for the $100 King's Feast, which includes a full-slab of ribs, two half-chickens, one pound each of pulled pork and brisket, four cupcake chickens, four egg rolls, hush puppies, and coleslaw.
Sign up here for our daily Chicago email and be the first to get all the food/drink/fun in town.