Seeing the opening of a sharing-focused steakhouse, a sausage joint expansion, a grill-it-yourself Asian BBQ concept, and a sandwich shop dedicated to Boar's Head ham, September proved to be one of the most carnivore-friendly months Chicago's food scene has seen in quite some time. Don't worry, vegetarians, there's still plenty for you, too (do you sometimes eat fish?). Add these eight spots to your bucket list if you know what's good for you.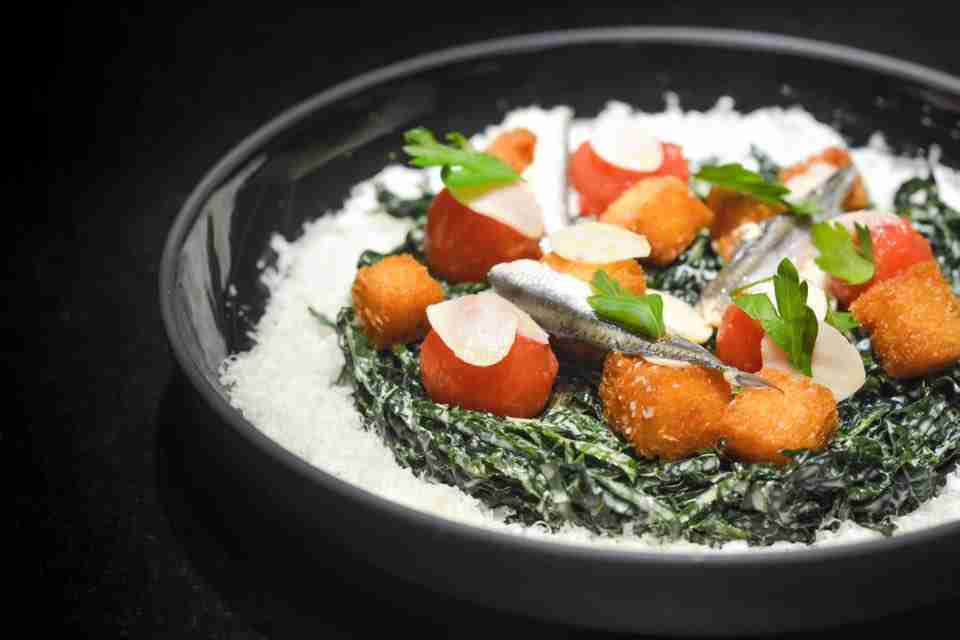 River North
Boka Restaurant Group and chef Giuseppe Tentori's hotly anticipated beefy follow-up to GT Fish & Oyster has finally arrived, and we can safely assert that it was worth the wait. The dreamy, cabin-inspired space is punctuated with surreal taxidermy, furry bar stools, moody food photographs, and a glitzy chandelier, making for an atmosphere that is at once cozy and glamorous. Unlike other steakhouses, virtually everything on the menu is designed for sharing, including a rotating selection of meats, like venison loin, ribeye, and wagyu sirloin, which are only available in sliced 4oz and 8oz portions. Order a few to share, and team them with dishes like a stacked tomato, jumbo lump crab, and burrata salad, maple butter lacquered Brussels sprouts, and mortadella arancini.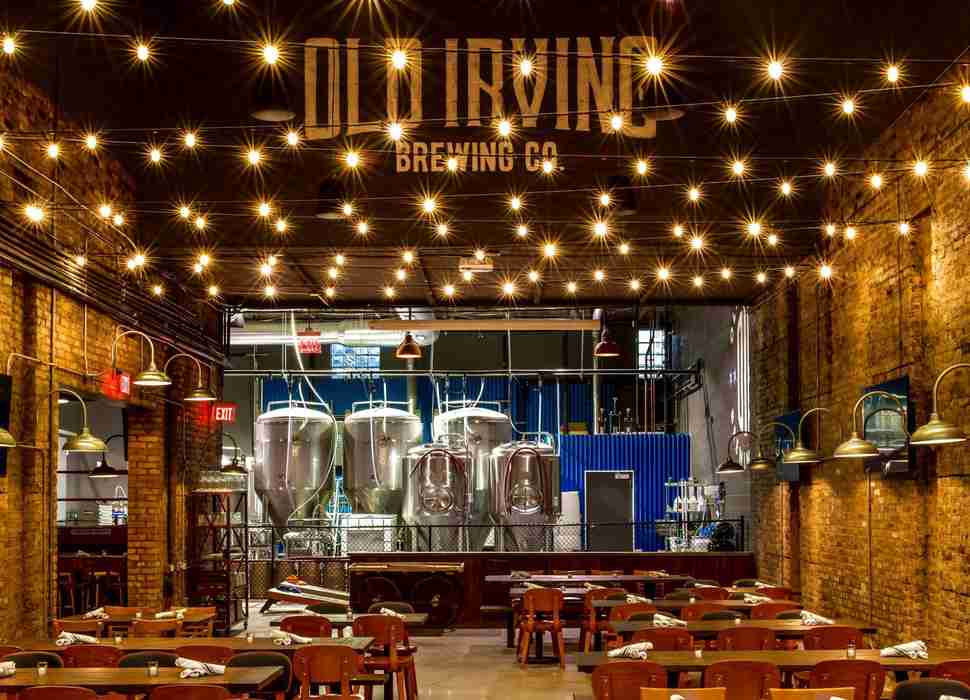 Old Irving Park
The brainchild of the late, great chef Homaro Cantu has finally come of life, and dream team Trevor Rose-Hamblin, Jeff Linnemeyer, and Matthias Merges (Billy Sunday, Yusho, A10) are at the helm. Brewmaster Rose-Hamblin has created six house drafts, including Scentinel, a 7.7 ABV IPA that emits an aroma of grapefruit, lychee, and mango, while Merges, alongside chef Michael Schrader, oversees the food. Here, you'll find all things wood-fired: steak frites, seafood salad, prawns, chicken sandwich, double-cut pork chop, and more.
Logan Square
New from husband-wife team David Condon and Anna Makmok, (formerly of Anna's Asian Bistro in West Loop), this Asian barbecue concept brings Japanese, Korean, and Thai flavors together in a grill-your-own-meat format. The menu spans from Korean chicken wings and vegetarian egg rolls to pho and handmade udon, but the restaurant's main draw is undeniably the table-side barbecue, which features premium cuts of beef, poultry, pork, seafood, and even a tofu-based vegetarian option for those who prefer to go meatless.
Hyde Park
South Siders can finally get in on a piece of this Mexican sandwich shop's delicious action without having to make the trek North, thanks to the brand's third outpost, which opened in the former Packed space earlier this month. Unlike the other locations, the Hyde Park shop opens early with a breakfast menu and remains open until midnight every night but Sundays so that the late-night crowd can score mini cemitas, tacos, and more.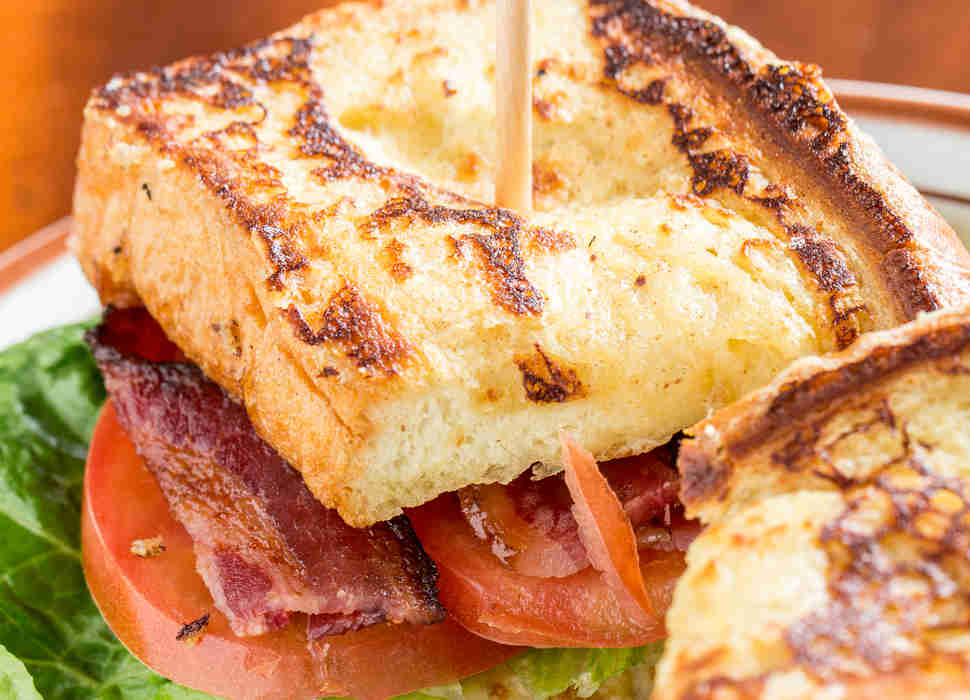 Roscoe Village
In other expansion news, Footman Hospitality has introduced a third location of its popular sausage and beer concept. Guests can expect that restaurant's signature 20-tap rotating beer lineup and favorites like the duck BLT made with duck sausage, tomato-bacon chutney, lettuce, and garlic aioli, as well as new dishes, including the "sausage and peppers" featuring spicy Italian, bell peppers, onions, marinara, and crispy polenta and traditional bangers and mash. The space also promises a forthcoming brunch menu, so stay tuned.
North Mayfair
This sweeping Filipino supermarket is a veritable food lover's paradise: it's packed full with groceries, specialty items, and hard-to-find ingredients you'll be hard-pressed to source elsewhere, and lays claim to a handful of counter-service Filipino restaurants for a food fix on-the-go. Stop by Grill City for skewered meats, Crispy Town for fried morsels like lumpia and crispy chicken skin, and Noodle Street for noodle soups and dim sum. Jollibee also plans to open within the store later this year.
Old Town
Come for the impressive craft beer program and stay for the well-executed pub fare at this whimsical Alice in Wonderland-themed bar, which comes complete with a portrait of the White Rabbit on one of its walls, live band karaoke on Wednesdays, and games like Jenga and large-scale Pictionary. The ever-changing beer list runs 24 taps deep, with plenty of canned and bottled brews to fill in the gaps, while the menu highlights a small selection of saucy wings, a "1951" burger (a nod to when the Disney adaptation of Carroll's masterpiece was released), a "Queen of Hearts" salad, and "Jabberwock" Angus sliders.
Loop
Although this independently owned sandwich shop showcases Boar's Head deli meats, it's not actually directly affiliated with the New York-based brand. Stop in for La Colombe coffee, hearty soups and salads, and artisan sandwiches like the bold turkey club, the café Italian, and a prosciutto di Parma number with fresh mozzarella, baby arugula, toasted tomatoes, organic olive oil, and aged balsamic.
Sign up here for our daily Chicago email and be the first to get all the food/drink/fun in town.