November proved to be one of the biggest months of the year for restaurant and bar openings in Chicago, so you may have a new joint to escape to during holiday madness. From a micro bar in the revamped Chicago Athletic Association Hotel to a bohemian culinary brewhouse, here are the impressive new spots worth scoping out.
Recommended Video
Slide Rock State Park has one of the best-kept secrets in Arizona
More From
Openings Cheat Sheet
West Loop
Pull up a seat at Chef Sarah Grueneberg's (Spiaggia) inviting Italian concept and take in the magic that is the pastificio -- an open kitchen where fresh pasta is prepared and hung on drying racks. The functional yet decorative centerpiece speaks to the restaurant's menu that is so pasta-heavy it's actually split into sections like "before pasta" (appetizers), "our pasta," "Italy's pasta," and "after pasta" (entrees). Early standouts include cannelloni saltimbocca with prosciutto, lamb, sage, salsamic, and cauliflower béchamel, duck egg corzetti tossed with duck ragu, taggiasca olives, and pecan pesto, and skate wing schnitzel.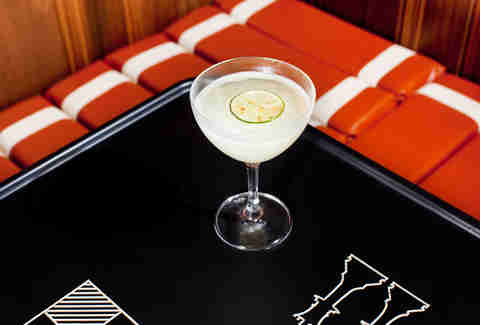 Wicker Park
An homage to the original tavern owner, Mary Kafka, this highly anticipated tavern from Heisler Hospitality (Pub Royale, Sportsman's Club) is the first business to open in the former Polish bar since the 1970s. The beverage menu is comprised of 10 cocktails, many of which have maritime-inspired names (think: Nor'easter, Albatross, and The Admiralty), a rotating daily grog, and large-format-style hot tea punch prime for sharing among friends, and more than a few touches, like anchors and ships in bottles, echo a nautical theme throughout the space.
Humboldt Park
The Humboldt Park dining surge continues with the neighborhood's latest addition, a bar and eatery spearheaded by Hogsalt (Au Cheval, Maude's Liquor Bar, Doughnut Vault) veteran Austin Baker. Eats include house-made bread and cheeses, chicken liver toast, mussels and clams in a shellfish-pork broth with bone marrow and toast, and smoked eggplant. The real stunner here, however, is the bar's expansive and thorough drink list, which runs the gamut from cocktails and whiskeys to dozens of wines and beyond.
Logan Square
Helmed by husband-and-wife team (and former Topolobampo chefs) Brian Enyarts and Jennifer Jones, Dos Urban Cantina diverges from traditional Mexican cuisine with an inventive menu flush with chef-y ingredients and culinary techniques, but make no mistake, soulful Mexican flavors like mole and tomatillo stand at the heart of every dish. Stop in to feast on butter chayote with avocado, serrano chile, and peanut mole, sea urchin with tomatillo & green apple salsa and chicharron cream, and more.
Gold Coast
The good people behind Bangers & Lace head to the Gold Coast with their latest venture: a rum-centric cocktail bar redolent of the Prohibition era. And while the rum may be flowing freely, don't expect another Tiki experience; here, the vibe is an intriguing balance of old-timey and cosmopolitan, and the cocktail lineup includes creations like the Hotel Nacional (pineapple rum, pineapple cordial, lime juice, apricot liqueur) and the El Presidente (gold rum, bianco vermouth, Curacao, grenadine).
Ravenswood
With its rustic bohemian vibe and polished, beer pairings-driven menu, this new brewpub has positioned itself to entice free spirits and sophisticates alike. Choose between five house brews, and avail yourself to the thoughtfully crafted menu guided by said brews. The grilled apple tarragon beer, for example, pairs with walleye crudo prepared with olio verde, citrus, purslane, pink peppercorns, and aioli, while the roasted beet thyme complements foie gras with fig, pickled onion, lemon, black pepper, and port.
Loop
Two celebrity chefs have teamed up to create this Latin-inspired food hall, which lays claim to a full-service tapas restaurant, a multitude of counter-service eateries, a retail shop, and more within its 20,000sqft confines. Here's everything you need to know about it before you plan your first visit.
West Loop
This Memphis-based fried chicken shop brings a splash of Southern charm to Fulton Market with its Chicago expansion. The 90-seater boasts a full-service bar with kegged cocktails and two 70" TVs airing the sporting event du jour, along with -- what else? -- that hot, perfectly crisp, golden-brown fried chicken. And in the spirit of keeping local, all the chicken is supplied from neighboring purveyor Cougle Commission. You'll also need to save room for chess pie.
North Center
Bold, global fare bursting with spice gives the former Sola space new life, but that's not the only heat factor at this unique concept: the restaurant also houses two sizable electric fireplaces and adheres to a warm-toned aesthetic intended to evoke images of volcanic activity. If that doesn't entice you to stop in and stay awhile, rest assured, dishes like the Peruvian-style ceviche con leche de tigre, the "Pit Fire" Wagyu beef burger with house-cured pork belly, and braised pork shoulder stew with chile peppers and tomatillos will.
Old Town
The same fine folks that brought you Homeslice have made it their mission to bring exceedingly great pizza to the decidedly pizza-deficient (save for chains) streets of Old Town. The space is heavily outfitted with wood and centers around an Airstream camper parked inside, while menu items range from a swath of thin-crust pizzas like the Italian sausage-topped Benjamin to familiar favorites like beer-basted breadsticks served with goat cheese marinara dipping sauce.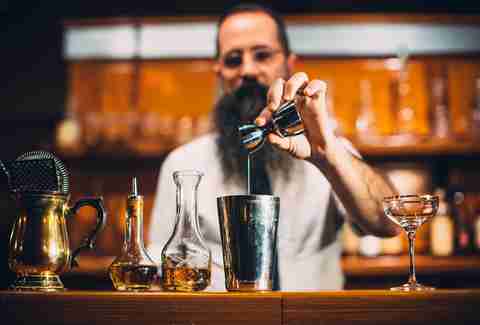 Loop
The last component of the Chicago Athletic Association's bar scene is locked, loaded, and now accepting online reservations through Tock. Backed by mixologist Paul McGee (Lost Lake), the former speakeasy-turned-"micro bar" specializes in rare and vintage spirits, and to drive home its exclusivity factor, seats just eight people.