Chances of you waking up hungry for a fatty, fulfilling brunch this weekend: 100%. Chances of you finding one of seven delicious new brunches that'll satisfy that urge with chicken & waffles, Polish sausage, or breakfast burritos without reading this list: 0%. YOU DO THE MATH!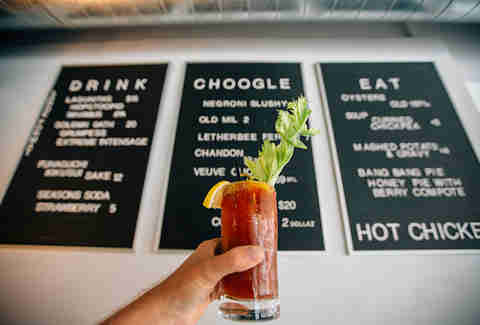 Logan Square
Packing in the picnic tables and shipping containers for the winter, Parson's ushers in the return of its brunch menu, now available every day starting at 10am. There're huevos rancheros with charred salsa, loaded hash browns, and, of course, fried chicken on a buttermilk biscuit with a sunny side egg and orange honey for added citrus-ness. For bevs, you've got a spread of a Bloodys -- including one with tomatillo and mezcal -- as well as Irish coffee made with a Bow Truss blend and a beerdriver (OJ & Old Milwaukee).
Lakeview
If BBQ makes you sleepy, then get your nap pillow ready before you take down Q's new weekend brunch menu, which's packed with cornbread French toast, chicken & waffles with mashed potatoes and smoked maple syrup, and brisket barbecue hash with Brussels sprouts. You can also have a breakfast sandwich with your choice of smoked meat (brisket, burnt ends, spicy sausage, chicken with bacon) and cheese.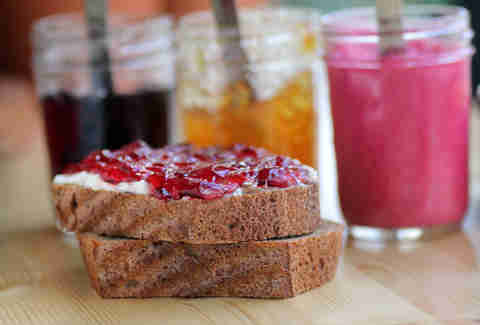 Lincoln Square
The fine folks from Bang Bang Pie Shop have started a new breakfast endeavor in Baker Miller, a grain-centric, sweet & savory bake shop where nearly every item inside is made in-house. Sip on Sparrow coffee as you decide between Ploughman's favorites, like black pepper sausage and grits, or having a slice of dark chocolate custard pie first thing in the morning (you're allowed, that's why you made it to adulthood, remember?).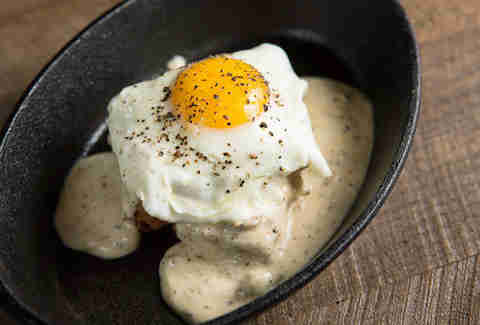 River North
Every Saturday and Sunday from noon-3pm, the chefs at River Roast's sprawling riverside tavern throw a mean blues brunch. As you're digging Muddy Waters and Buddy Guy, dig into rabbit and waffles coated in maple syrup, roasted meat carved tableside, and chef selections like pork meatballs, Scotch eggs, and shrimp & crab toast.
Humboldt Park
This food truck-turned-restaurant does Polish food right, with cheap breakfast plates that'll have you questioning why anyone would wait in an hour-long line for brunch. You'll find borsht and eggs alongside some of the city's most coveted pierogies and Polish sausages. It's also got a selection of paczkis so you can get your Polish donut fix early if you don't think you can hold out until Paczki Day on March 4th.
River North
Further cementing its best new bar of the year status, Henry's has plenty of hangover helpers to administer via tortilla. Sure, we've got a ways to catch up to the West Coast in the breakfast burrito pantheon, but it's nice to see burrito-filling options like barbacoa, Texas steak chili, and pickled jalapeños come down the pike. Your drink of choice should be the Vampiro, a tequila cocktail with tomato sangrita and Squirt that you can get in a plastic bag with a straw to go.
Lincoln Square
Get your French fix with Bistro Campagne's mimosa-fueled brunch menu. Pick from crepes filled with caramelized Brandied oranges, duck confit over potato hash, and brioche French toast with peach compote. As you'd expect, they keep the Champagne flowing, but there's also a Bistro Bloody Mary with Bordelaise sauce to be had.
Sign up here for our daily Chicago email and be the first to get all the food/drink/fun in town.
Sean Cooley is Thrillist's Chicago Editor and he wishes there was a name for the meal that comes between brunch and lunch. Follow him @SeanCooley.