From a new pizza place with a rooftop beer garden to a speakeasy with an in-the-works back-room smoke shop, here are 14 summer bar and restaurant openings you likely missed while you were busy catching up on The Good Wife... we mean, uh, crushing beers and stuff.
Recommended Video
This Pizza Has Fried Chicken for Crust
Wicker Park
One Off Hospitality (Blackbird, Big Star, The Publican) keeps it casual with its latest concept, a 41-seat counter service restaurant pushing Southern-inspired Mexican cuisine. The comfort food-y menu spotlights dishes like chicken fried chicken smothered in chorizo verde gravy, smoked brisket taco Norteño, and chili con carne, along with craft cocktails and tequila galore. The best part? It opens early and closes late, so you can get your ham and cheese torta fix all. The. Time.
River North
Typically known for his successful roster of Italian restaurants, Tony Mantuano is going full-on TWO-trick pony with this sprawling riverside American tavern. Maybe bring your second stomach, 'cause you're going to need to engage it right around the time you finish a round of country bread and apps ("Chicago-style" sashimi and country fried rabbit, anyone?) and gear up for the wood-smoked whole chicken.
West Loop
Poised to steal the show as one of Chi's biggest independent pizza shops, Parlor flaunts a rooftop beer garden, an expansive ground-level patio, and a sweeping indoor dining space. Whet your appetite with Craziest Bread (house beer bread with garlic, shallots, Parmesan, pepperoni, mozzarella, and scallion cream), then whet whet it with a Pork-Q-Pie (cherry peppers, BBQ pork, pineapple, and smoked & fresh mozz) and any of 75+ beers.
Hyde Park
At long, long, LONG last, Matthias Merges is bringing some of Chi's favorite steam buns, ramen, and fried chicken to the South Side. Although the space is considerably smaller than its Logan Square counterpart, you can expect a lot of the same great eats, as well as Japanese whisky, a calamansi daiquiri on draft, and a (whoa) fried chicken steam bun. Added bonus: it's mere blocks from sister restaurant A10, which means: Hyde Park restaurant crawl.
Humboldt Park
Never one to stay idle, Brendan Sodikoff continues his empire's expansion with a reboot of a California Ave favorite. The re-imagined bar sports a sleek speakeasy vibe, a cocktail menu that runs SEVENTY drinks deep, and a forthcoming tobacco shop in the back room. Score everything from $3 whiskey shots and $4 tall boys to an on-trend shaved ice amaro cocktail.
Wicker Park
The new Milwaukee Ave burger shop is the chain's first Windy City outpost. Get the deets on its signature umami-seasoned burgers, cocktails, and ice cream sandwiches (and some seriously seductive burger porn) here. Don't worry, it's safe for work. Kinda.
River North
La vie boheme pervades the walls, the menu, and the ambiance at this glamorous new concept, breathing old-world charm into the swanky neighborhood. Chef Jimmy Papadopoulos's cuisine is eclectic yet refined, and highlights a Central European lean with dishes like beef pierogies, plummy Czech roasted duck, and seriously addictive salt & vinegar chips with horseradish-onion dip.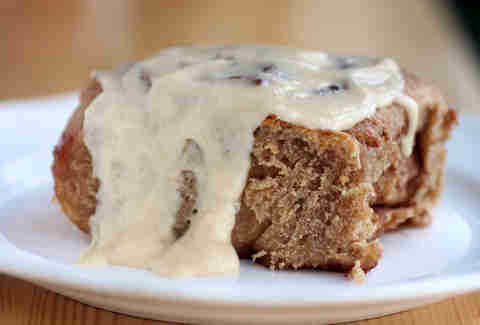 Lincoln Square
Pastry trailblazers -- and former Bang Bang Pie Shop co-owners -- Dave and Megan Miller opened the first and only grain-centric bakery and restaurant in Chicago this summer. All the grains utilized in their eats are locally sourced and milled in-house, and all the eats are nothing short of epictastic. Go for breakfast and pick up prosciutto toast with house-made chevre, dandelion greens, a poached egg, and toasted oat porridge bread.
South Loop
South Loopers, rejoice: the craft brewery movement is slowly infiltrating your neighborhood, starting with this brand-new microbrewery. The taproom has 14 brews on draft that range from porters to IPAs, communal tables, and large windows that offer a beer drinker's-eye view into the brewing area.
West Loop
A second location of the cult favorite Humboldt Park taqueria has joined the likes of The Publican and Glazed & Infused on Fulton Market, and while it promises the same Guy Fieri-worthy cemita sandwiches, the digs are totally different. The new space feels like it's part-eatery, part-art-gallery-with-60-Dia-de-Los-Muertos-skulls, thanks to a Pueblan modern art installation featuring... 60 Dia de Los Muertos skulls.
The Loop
Your favorite rolling breakfast sandwich purveyor now has a permanent storefront on Wacker, which means you now have a permanent storefront on Wacker. Choose from seven handcrafted egg sammies like The Scoundrel (farm egg, smoked turkey, white cheddar, wilted spinach, honey mustard, pretzel roll), two kinds of parfaits, and an assortment of sides and sips that range from bacon gingersnap cookies to cold-pressed orange juice and Filbert's soda.
West Loop
Taking over the former Alimentari space, this modern Spanish restaurant is equal parts sexy, sophisticated, and delicious -- just don't expect tapas, because you're not gonna find 'em here. Alinea veteran Chef Ashlee Aubin intentionally designed his menu to include entradas (starters) like Sherry-cured Spanish mackerel and platos fuertes (large plates) like grilled flat iron steak with an oxtail-stuffed piquillo pepper, braised onions, and salt-wrinkled potatoes for a more straightforward dining experience (read: you don't have to share if you don't want to).
River North
Lakeview's perennially packed beercade recently opened a 14,000sqft second location so that the Downtown crowd could get in on the NBA Jam, craft beer drinking, and all-around badassery that is HQ -- plus a full-service kitchen that earns some solid bonus points. Stop in for eats like Salisbury steak with sweet corn succotash along with your pick of 40 canned brews, and pray the bubble hockey table isn't crowded.
Humboldt Park
Keeping with the food-trucks-getting-brick-and-mortar-spaces theme, the folks behind the Pierogi Wagon have opened Polak Eatery, a casual Polish restaurant slinging some of the city's most coveted pierogies and polish sausages. Thanks to a mix of traditional and inventive fixings, pierogi purists and foodies alike are guaranteed to find something they love.
Sign up here for our daily Chicago email and be the first to get all the food/drink/fun in town.
Kailley Lindman is a contributing writer for Thrillist Chicago, as well as a food blogger, bacon enthusiast, and devout user of the Oxford comma. Follow her at @KailleysKitchen.