Recommended Video
This Pizza Has Fried Chicken for Crust
As we prepare to round the bend into the new year, we can confidently look back and say that 2016 was an excellent year for eating in Chicago. From choice cuts of steak perfectly seared over a roaring hearth to bowls packed with fiery Sichuan pork dumplings, a tempting new feast was never far from reach.
We saw exciting new ventures from some of the city's most celebrated chefs who decided to take a more casual approach to their usual Michelin-starred affairs, while others took classic comfort fare to creative new heights. The impressive roster of newbies only further proves that Chicago's dining scene can't be predictably pinned down.
Here's our rundown of the best new restaurants in Chicago from 2016, and all we can say is that 2017 has some big shoes to fill.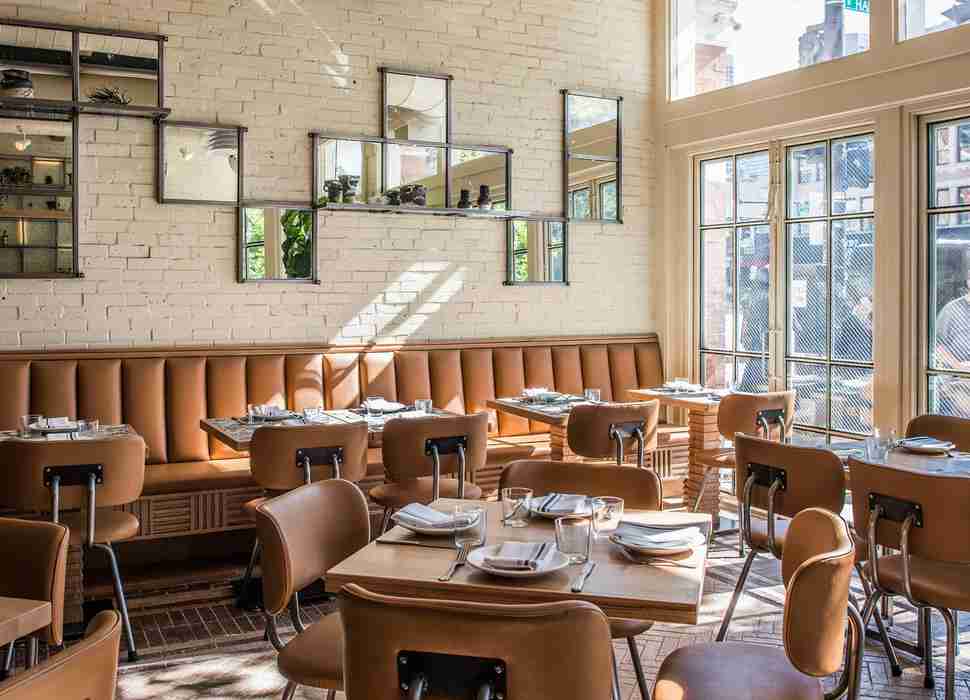 West Loop
After embarrassing yourself by trying to open six of the 12 doors that make up the façade of Heisler Hospitality's (Lone Wolf, Pub Royale, and Queen Mary Tavern) newest restaurant -- pro tip: It's the one with the flowers -- find solace in a glass of Mermaid Water (sweet vermouth, tonic syrup, gin, rhubarb, and Nardini Acqua di Cedro) or natural wine. While the focus of this greenhouse-like sanctuary is omnivorous eating, meat-eaters can get their fix with soy-cured wagyu beef and assorted skewered meats.
West Loop
The taco to ruin all other tacos. That is what Rick Bayless gave us when he opened his Oaxacan-style brewery and taqueria doing it just like they do south of the border. Grab a pint of Smoke Alley dry-hopped smoked wheat ale to pair with build-your-own beef tasajo tacos. Venture deeper into the world of Mexican street food with the Tlayudas, massive Oaxacan tostadas covered in black beans, cheese, salsa, and a variety of optional toppings like portobello mushrooms, Oaxacan chorizo, or beef tasajo.
West Loop
This is the Chinese restaurant that Stephanie Izard opened. Need we say more? OK, it features five different rooms, each decorated with a different Chinatown-inspired motif – think a tea shop, jade cocktail lounge, and maybe even a red-velvet-covered opium den. There is also an extensive menu of souped-up Chinese takeout staples, including Dan Dan noodles, duck fried rice, and, yes, soup dumplings.
West Loop
While saying "This place (or any other place for that matter) is lit" has reached a mom-jeans level of social acceptability, this phrase could still technically be used here. No, really! There's a giant fire in the back that bone-in salmon steak to charred perfection. John Manion's char-grilled follow-up to La Sirena Clandestina focuses on Argentinean cuisine with an emphasis on foods prepared in an open hearth. The cocktail menu -- infused with an equal amount of Latin-American flare, such as the Spiced Coconut Sour -- seals the deal for this foliage-filled tropical escape.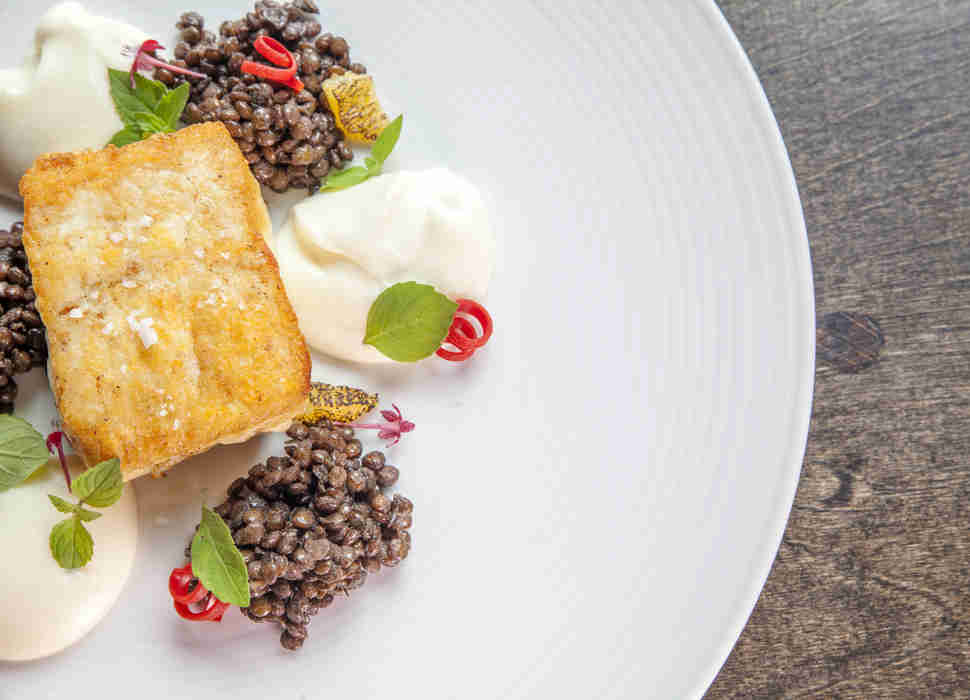 Lakeview
A cylinder of iceberg lettuce dotted with Benton's bacon and gorgonzola around a pool of green goddess dressing makes up the fanciest wedge salad you've ever seen. It's Chef Brian Fisher's way of showing you you're not in Kansas anymore and that his new Lakeview restaurant is anything but ordinary. The former Schwa chef delivers show-stopping dishes such as Carolina Gold rice with duck egg and truffle as well as chicken liver mousse with Concord grape jelly and pumpkin seed butter.
Logan Square
Jason Vincent, you go on with your bad self and that Sortallini. His tiny restaurant made a huge entrance earlier this year when it opened in Logan Square with whatever the former Nightwood (RIP) chef felt like cooking. That means starting a meal with waffle fries covered in crab salad and ending it with BBQ baby back ribs, because why not? There's an equally expansive wine list to go with it, thanks to beverage director/nerd Josh Perlman.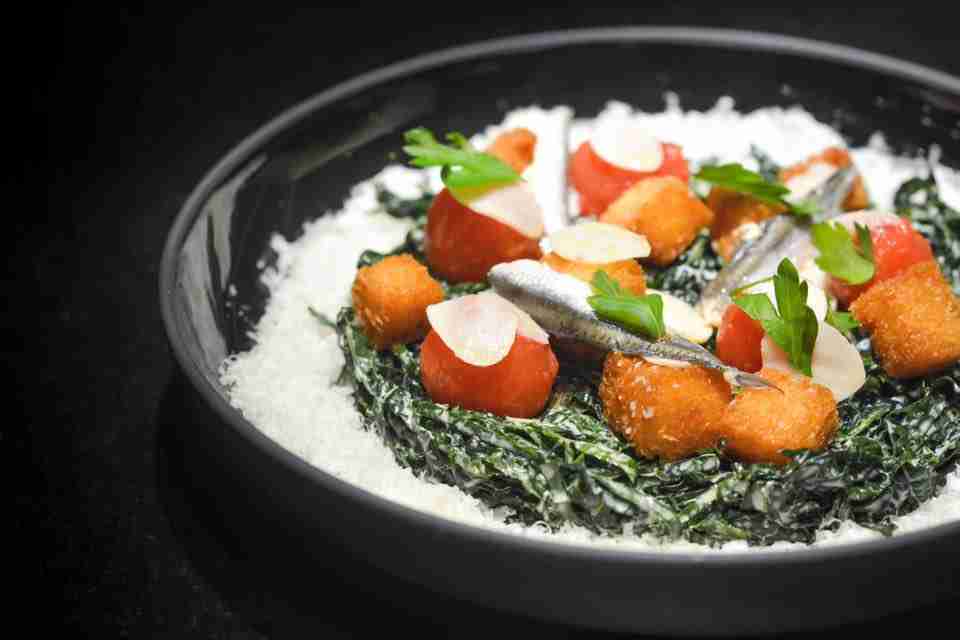 River North
Clearly, the problem with most steakhouses these days is not being able to force enough meat into your face-hole in any one seating. The carnivore's equivalent to GT Fish & Oyster solves this problem by offering each of its six meat options – lamb loin, beef tenderloin, bison, venison, etc. -- in 4- or 8-oz portions.
Lincoln Park
In a year filled with delicious new restaurants, it's easy to forget the one that started it all. In January, behind the already acclaimed Intro, Lettuce Entertain You debuted a high-end sushi spot helmed by chef Naoki Nakashima. His commitment to carefully sourced seafood and equally exceptional execution results in mosaics of thinly sliced hamachi adorned with aji panca, scallion, and ponzu or truffle chawanmushi in dashi broth.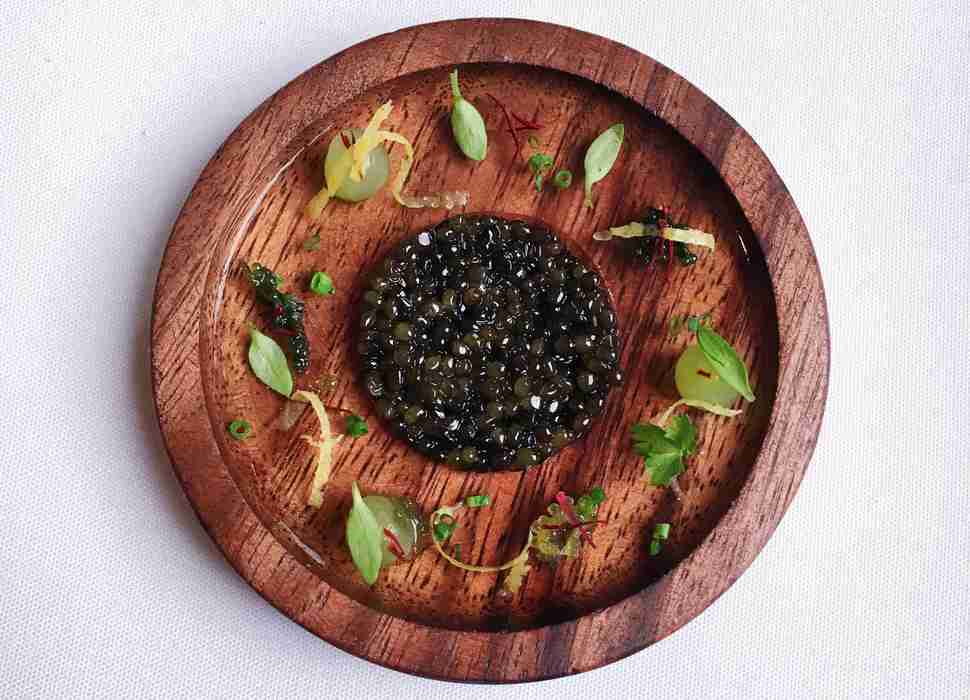 West Loop
Eating at Oriole is like eating at your cool friend's apartment -- you know, the one with exposed brick walls, furniture that matches, and two Michelin stars. The team's laid-back approach to fine-dining means you can dine on langoustine spring rolls and huckleberry-flavored lamb belly while not worrying if you're using the right fork or getting carried away with the wine pairings.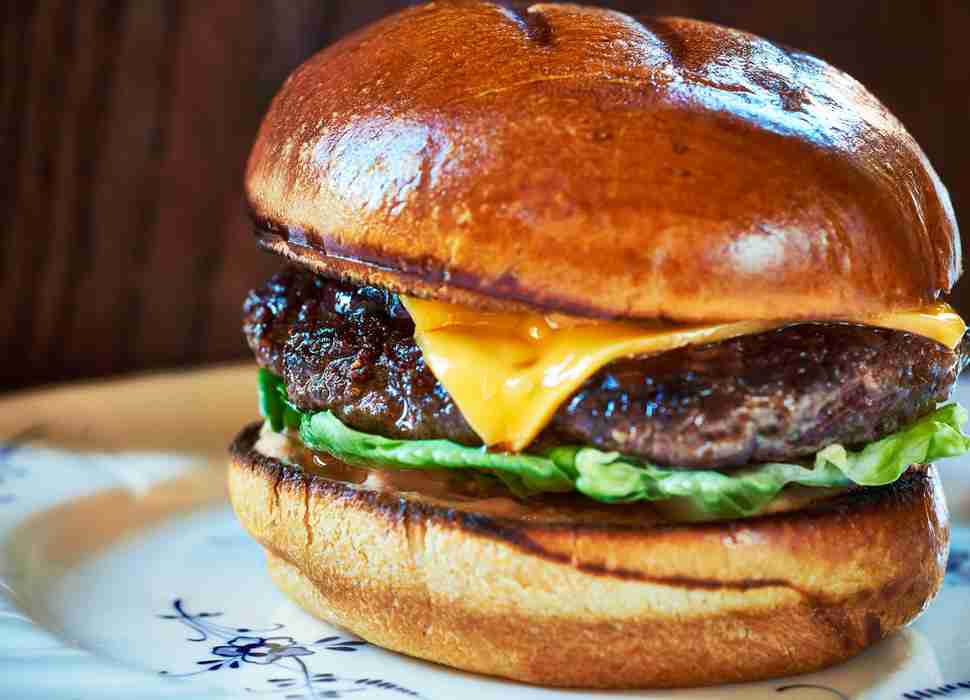 Wicker Park
Always bet on the winning horse. Especially when that horse is Paul Kahan and the game is opening sure-to-please restaurants. The chef with a proven track record that includes Avec and Blackbird does it again in Wicker Park with a beer-and-grilled-oyster-fueled tavern offering what might just be the best new burger in Chicago. The secret: an In-N-Out-style special sauce spiked with dashi.
West Loop
When the guys behind Alinea decided to go casual, the result was a raucous restaurant surrounding one of those oh-so-trendy open hearths as well as some of the best fried chicken in the city. While we hardly describe aged cheddar rillettes with truffles and fry bread as chill, blasting hip-hop and packing in diners like delicately cured sardines helps get their mission statement across.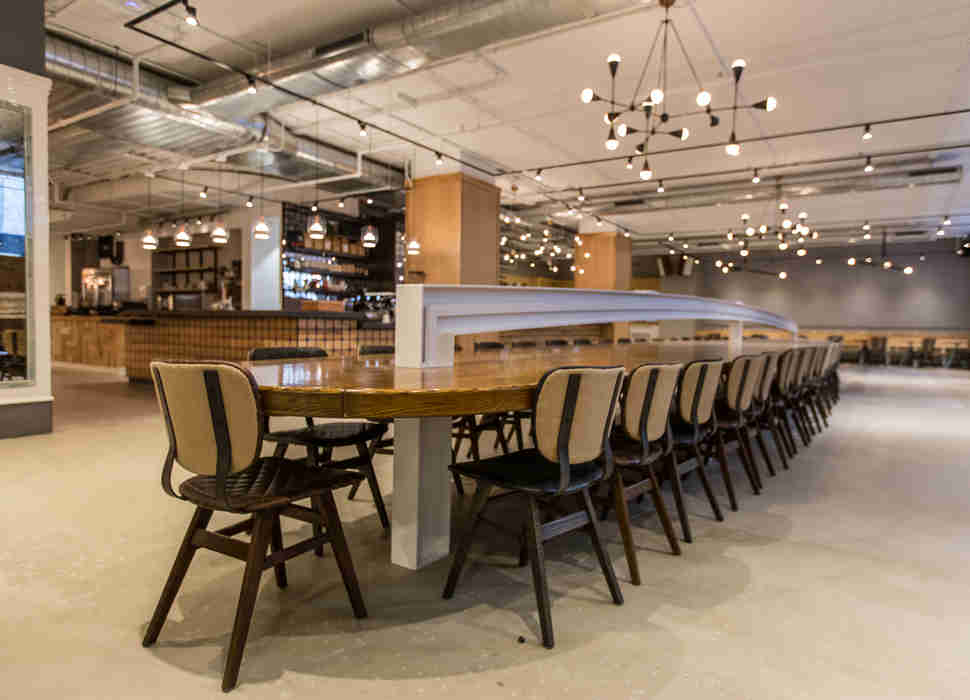 The Loop
Most of us have fond memories of grabbing a slice from Sbarro after catching the latest installment of Austin Powers. Good times. Revival is nothing like the food courts of your heyday. Instead, it's filled with Antique Taco, Aloha Poke Co., Smoque BBQ, and other gourmet grab-and-go options. Because we also grew up, and even laser beam-wearing sharks don't have the allure they used to.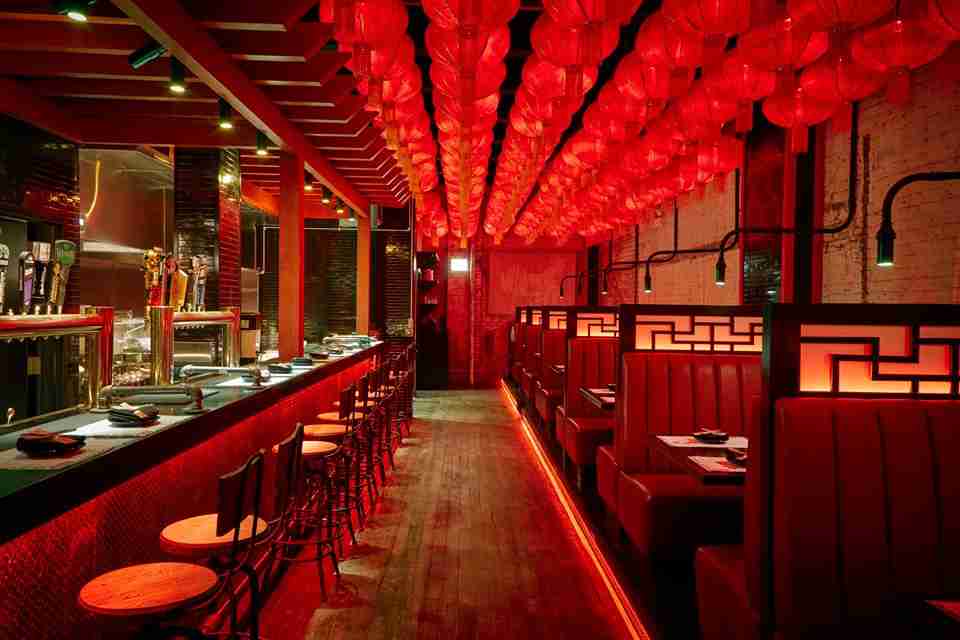 West Loop
Congrats, guys who also own Bar Marta, for opening a restaurant that gives the middle finger to reclaimed barn wood, Mason jars, and all those other 2016 clichés. Instead, hundreds of red lanterns cover the ceiling in the restaurant and dim sum is served on Lazy Susans in the upstairs bar. The straight-out-of-Chinatown vibe sets the stage for bacon buns, Sichuan pork dumplings, and matcha shaved ice.
Sign up here for our daily Chicago email and be the first to get all the food/drink/fun in town.