Because sometimes you just don't need a full pizza (hahahahahahahahaha)... really though, sometimes you just want a slice (hahahahahahahaha)... ANYWAY, here are the nine best places to grab a slice of pizza in Chicago.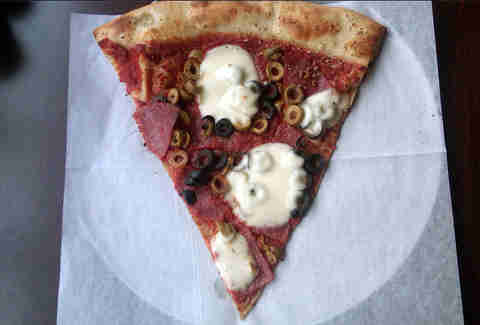 Logan Square
This relative newcomer to the scene makes a damn fine New York slice, from the traditional (cheese, sausage, pepperoni) to always-inventive daily specials, like shrimp-olives-roasted peppers and pepperoni-black olives-giardiniera-garlic.
Lakeview
One of Chicago's most beloved pizza institutions also does pizza by the slice, from thin crust (sausage, pepperoni, or cheese) to pan-stuffed (sausage, pepperoni, spinach, mushroom, or onion). Either way, you're leaving happy (but especially the second way).
West Rogers Park
There are not a ton of options for your by-the-slice pizza at this no-frills, old-school joint -- either pan pizza or thin crust, and your choice of cheese, sausage, or pepperoni. Then again, you don't need many options when the pizza is this good.
Bucktown
Sure, you could go with traditional thin crust slices of cheese, sausage, or pepperoni at this under-the-radar pizzeria, but why would you when they've got deep dish slices-of-the-day, ranging from spinach to mushroom to onion and green pepper?
Wicker Park
Perhaps Chicago's finest example of New York-style pizza by the slice, the options here are ridiculous. Choose from daily specials including Flat Iron BBQ, Brickhouse, Bluebird (roasted chicken and bacon), and the list goes on... to white pizza, and meatball pizza, and... you get the idea. Or do you?!? (You do.)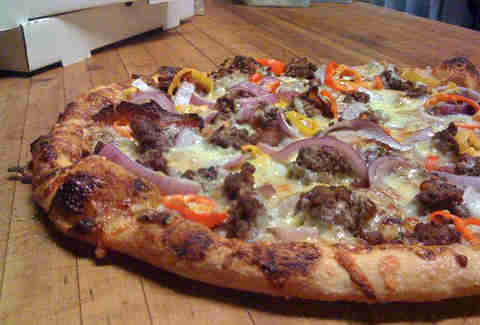 Logan Square
If you don't know about their daily $8.50 PB&J Special (slice of pizza, PBR tall boy, and shot of Jameson), you really should. Options for your slice include pepperoni, sausage, cheese, or The Boiler, with spicy giardiniera and PBR-marinated meatballs... just in case you didn't already have enough PBR with your pizza.
Wicker Park
This neighborhood takeout mainstay keeps it interesting with a crazy array of slices, from potato rosemary and prosciutto di parma/arugula, to the Garbage Pizza (zucchini, black olives, blue cheese, mushroom, pepperoni, sausage, tomatoes). All that said, their simple grilled chicken slices may actually be the best.
West Town
One of Chicago's most unsung pizza makers prefers to keep its pizza-by-the-slice operation a relative secret, forcing you to hit up a carry-out section in the back, where you are free to order ready-made cheese or sausage slices. Or wait a little longer for a slice of anything on the menu, from Meat Lover's to Hawaiian to Supreme.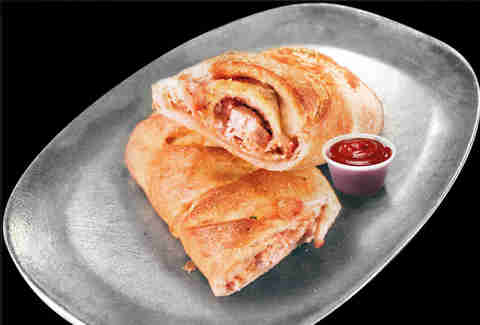 Little Italy
One of Chicago's oldest restaurants also does one of the finest slices in the city, with trademark square slices of everything from broccoli, to ground beef, to eggplant pizza. Even though it's not technically a slice (it's more like a slice that's been rolled up into burrito form), the pizza strudel is the real showstopper here -- you can't go wrong with the steak fajita or the chicken parmigiana.
Sign up here for our daily Chicago email and be the first to get all the food/drink/fun in town.
Jay Gentile is the publisher of Chicago INNERVIEW Magazine and a Thrillist contributor. Follow him on Twitter.