Chicago's First-Ever "L" Burger Map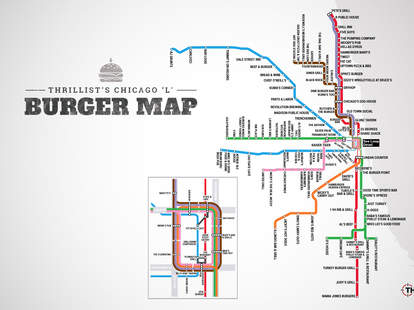 Wait, what the hell is that?!? Oh right, the sun. Now that temperatures have approached a slightly more human level, it's time to get out and explore the city. And by "explore the city" we mean "eat the best burger within a 10-minute walk of EVERY SINGLE STOP on the CTA, using the map we created to detail exactly that."
Check out this blown-up version of our "L" burger map, then scroll down for more on every single burger destination below.