Top Chef finalist and Cafe Spiaggia Executive Chef Sarah Grueneberg is serious about honey. So serious that when she was in Italy, she helped a nomadic beekeeper move his colony from location to location in order to make monofloral batches (honey distinctively flavored from the nectar of a single plant), which is how approximately zero other people spend their time in Italy. What does that mean for you? Order our exclusive off-menu item -- crispy goat cheese-filled squash blossom drizzled with chestnut honey, sided by roasted baby zucchini -- and your intrepidness will be rewarded with a table-side chef's presentation of Italian cheeses paired with Mieli Thun honey. And for a sweet finish, you'll leave with your own free mini jars of the best things bees ever did for us. This tastiness is available exclusively for Acura owners, so make your way to Cafe Spiaggia, flash your Acura key, and welcome yourself to the land of (cultured) milk and honey. Purchase of the off-menu item is required. Experience is limited to the first 50 customers to display their Acura key. This offer is final sale and nonrefundable. Redemption of this offer is subject to normal availability. Limit 1 Experience per person. Experience is not shareable or transferable. Experience may not be combined with any other promotional offer. Experience is valid until September 5th, 2013 only. Food & drink items are subject to change without notice depending on availability. Offer is good for dine-in only. Must be 21 or older to consume alcohol in this offer. You're getting a sick deal, so make sure you tip on the full value, you cheap bastard.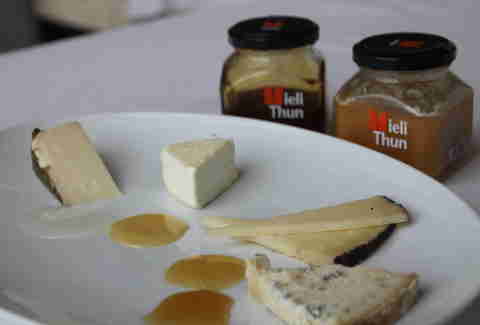 Previous Venue
Next Venue
Venue Description
1. Spiaggia
980 N Michigan Ave, Chicago, IL 60611
Walls of wine bottles line the entrance to this elegant Italian eatery (which nabbed a 2014 James Beard nomination for Outstanding Restaurant), ushering diners into a contemporary space with black marble and white tablecloths. Chef Tony Mantuano heads the kitchen, making the preparation of elevated, artfully plated dishes look like a walk on the beach (by the way, "spiaggia" means beach in Italian). Jackets are no longer required in the dining room, but let it be known, this isn't the type of place where you want to show up looking like a schlub.