The Ultimate Evanston Dining Guide
From swanky chophouses to heavenly pies, the North Shore has you covered.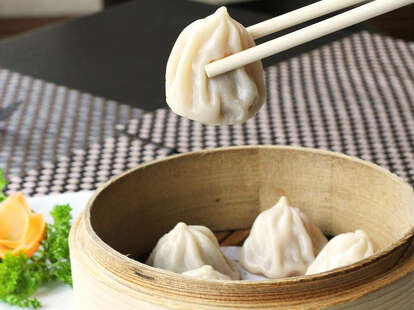 Koi Fine Asian Cuisine & Lounge

| Photo by Neil Burger
Koi Fine Asian Cuisine & Lounge

| Photo by Neil Burger
Home to Northwestern University, miles of pristine lakefront, and tree-lined blocks of historic mansions, Evanston is a serious cut above the average college town. And then, of course, there are the restaurants—myriad options that span far beyond the late-night fixes that generally cater to the university set.
From a high-caliber steakhouse to a locally praised pie haven, here are 13 of the best Evanston eateries to visit right now.
Clear your schedule for a trip to this fine dining fixture, where chef Elio Romero puts forth seasonal, locally sourced plates. Case in point? Salads studded with baby kale or roasted beets, Pan-seared Foie Gras with caramelized Michigan Peaches, or Beef Tenderloin with Nichols Farm Baby Carrots and Chanterelle Mushrooms (consider them all in that order, and you're looking at a night well spent). Do save room for dessert, and make it the Soufflé—the team here serves them by request on weekdays only, helping to (majorly) ease those back-to-work blues.
How to book: Reserve via OpenTable.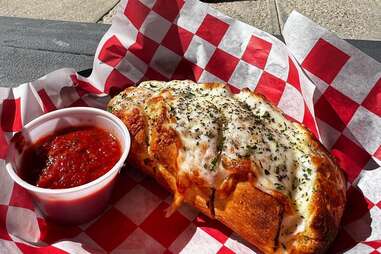 After nearly two decades in the culinary space, chef Eric Young opened this pizza joint at Emerson and Ridge just this past summer. Expect hand-tossed New York-style slices and whole pies, along with fresh salads and grinders—all available for takeaway, delivery, or patio dining. While the pies are the prize here, stop in during the morning hours for a taste of their standout coffee program, available weekdays until 11 am.
How to book: Stop by for counter service.
Housed inside the just-opened Graduate Hotel Evanston, this restaurant is dishing up American comfort fare in a luxe, cozy atmosphere. Dive into Smash Burgers, Fried Chicken Sandwiches, or Blackened Salmon, and when dessert rolls around, a Skillet Cookie arrives sizzling hot beneath a mound of vanilla ice cream and caramel sauce. Post-meal, slip into one of the velvet armchairs adjacent to the fireplace for one of the venue's signature cocktails—all inspired by local film legend John Hughes (with names to match, from the Wet Bandits to the Abe Froman).
How to book: Reserve via Resy.
Perched along Evanston's Restaurant Row, this destination specializes in Chinese cuisine from eight different regions, several of which continue to serve as special-ingredient hubs today. Look for signatures from Braised Pork Belly and Pan-fried Beef Dumplings to Shanghai Rice Cakes and Walnut Shrimp. Book table 23 when you come for dinner (and partake in a benevolent cause), and for weekends, enjoy an epic brunch spanning more than 30 dim sum dishes—not to mention $12 bottomless mimosas and Bloody Marys.
How to book: Reserve via Resy.
This mainstay has earned a loyal following after more than 30 years in the neighborhood, thanks to timeless French-American dishes, an award-winning wine list, and upscale environs. Chef Mark Grosz places an emphasis on all things ocean-fresh seafood and prime beef, which can be spotted throughout the menu in compositions like Day Boat Scallops with sake-soy broth and kimchi, Wild Maine Halibut with eggplant and bacon, and Prime Nebraska Filet Mignon with roasted potatoes and cremini mushrooms.
How to book: Reserve via Resy.
For classic Italian fare, make it to Campagnola, where chef Vince DiBattista whips up a menu of regional favorites alongside an impressive wine list. Kick things off with starters like Diver Scallops or Bruschetta, then meander over to mains like Roasted Duck with polenta or Short Ribs with rapini and potatoes. Do, of course, try the pastas in between—namely the crowd-pleasing Cavatappi, doused with buffalo mozzarella, chili flakes, and fresh basil.
How to book: Call 847-475-6100 to reserve.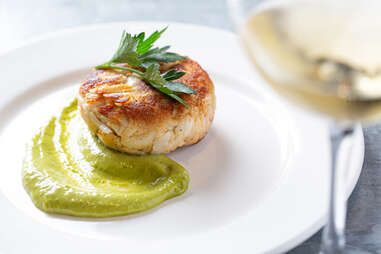 Stashed in an 1883 brick horse stable, Evanstonians flock to this handsome outpost for a premier chophouse experience. The team knows a thing or two about that territory—after all, the restaurant is owner Amy Morton's homage to her father Arnold, the pioneer behind now-national chain Morton's The Steakhouse. As such, diners can order at ease, trusting that the kitchen here takes its ingredients and sourcing seriously—in the heritage black angus beef that spotlights the menu, yes, but also in Caviar Sandwiches, Pan-seared Halibut, and loads of veggies, from pesto-laced Brussels Sprouts to Roasted Asparagus. Those catching a daylit dinner will do well by the Early Bird Pre-Fixe, a three-course menu offered from 5 to 6 pm for just $35.
How to book: Reserve via OpenTable.
Go for the grub and stay for the tunes at this hip pizza hangout, attached to music and performance venue Space. Enjoy first-rate, wood-fired Neapolitan pies, along with a medley of plates like Saffron Mussels and Bacon-wrapped Dates. Down the street, try sister restaurant Union Squared, devoted to another regional pizza style: Detroit's.
How to book: Reserve via Resy.
The city's beloved (but very tiny) pie shop, Hoosier Mama, scooted out to the burbs for more space, opening this cafe with Dollop Coffee. The star attraction is the peerlessly flaky-crusted dessert pies, but there are also savory pies, Biscuit Sandwiches, Scones, and more, plus all the coffee standards.
How to book: Stop by for counter service.
Check out contemporary farm-to-table creations at this suburban hotspot, where James Beard Award-winning chef Debbie Gold puts forth flavor-packed plates like Roasted Half Chicken, Lamb Burgers, and Trout Chilaquiles. Start (and maybe even end) with the Parker House Rolls, complete with an array of decadent spreads and European butter.
How to book: Reserve via OpenTable.
This cheeky brewpub gives Evanstonians plenty of reasons to reserve any night of the week. We're talking Charcuterie Platters and Bacon-fat Popcorn to start, mid-sized followers like Lamb Tacos and Roasted Pork Belly, and four different kinds of burgers, each juicier than the last. During the warmer months, a charming patio only helps matters.
How to book: Reserve online.
The space that once held the notorious Keg bar is now a gleaming white coffee shop and bakery. In-house baked goods like buttery Croissants and other pastries are on-point, as are lunch items like salads, sandwiches, and soups.
How to book: Stop by for counter service.
Top-notch Caribbean food in the near-northern suburbs? Hell yes. This Jamaican standby serves up a full range of belly-warming classics from its small but mighty kitchen, including Jerk Chicken, savory Oxtail Stew, and blazingly hot Curry Goat.
How to book: Stop by for counter service.