Here at Thrillist Chicago, we like to rank things, whether they be strip clubs, or bowls of ramen, or strip clubs, or steakhouses, or... strip clubs. But today we undertake one of our most ambitious rankings to date: 19 cities in Illinois, ranked by their food and drink.
So, how the hell did we do this? By employing several metrics -- including bars/restaurants per capita, restaurant growth data from Nielsen, number of bars/restaurants included on past Thrillist best-of Illinois lists, number of awards won by bars/restaurants in each city, and walkability of downtown areas with high bar/restaurant concentrations, weighing all local joints more heavily than chains. Here we go.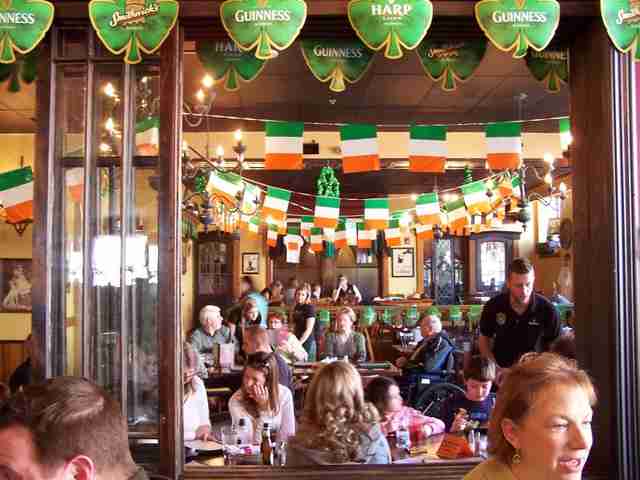 19. Aurora
Aurora makes this list mostly because it would seem weird to leave the state's second-biggest city off of it. While much of the city is a Wayne's World suburban wasteland, it redeems itself with Ballydoyle Irish Pub, Hopvine Brewing Co., and Two Brothers Roundhouse, plus one of the best restos in the state (Basil's Greek Dining) and best bars (The Foundry).
18. Long Grove
A sneaky entry to this list, Long Grove is the foodie festival capital of the greater Chicago area. Dessert person? Check out Long Grove's Chocolate Festival this year from May 15-17. Strawberry person? Check out the Annual Strawberry Festival for strawberry-infused smoothies, drinks, ice cream, donuts, and more. Long Grove is even host to the Annual Apple Festival each fall. Check out the Long Grove Café and Paddy's on the Square once you get sick of apples.
17. Elmhurst
All of your friends who are married and have kids now love to talk about how great Elmhurst is and try and get you to visit. With top-rated places like Zenwich (Famous Remus FTW!) and Café Amano, plus one of the original locations of the more down-to-Earth Armand's, it might actually be kind of sort of worth the effort. Or, you could always tell your friends you got lost on the way and just get weird eating wiener schnitzel in the chalet-style Mack's Golden Pheasant. Your call.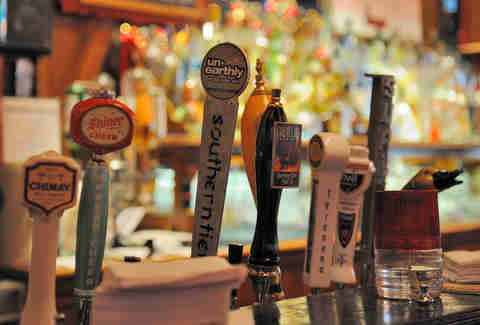 16. Libertyville
Libertyville sneaks onto the list with a surprisingly deep arsenal of local go-tos like Austin's and Trattoria Pomigliano, plus more upscale joints like Shakou. But one of the main reasons it makes the list is Firkin, one of the best bars in Illinois and the only Illinois bar outside Chicago to make Draft Magazine's list of "America's 100 Best Beer Bars."
15. Morton Grove
Two words: Burt's Place. One more word: Pequod's. Is it wrong to put a city on the list solely for its pizza? We don't think so.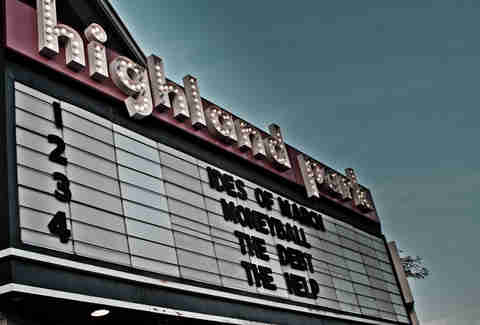 14. Highland Park
Most well known as that place you stumble into all discombobulated after a Ravinia show, Highland Park showcases a nifty little downtown area and packs in a good deal of visit-worthy restaurants, from Abigail's American Bistro and Bella Via, to more casual offerings like Michael's Chicago Style Red Hots. This, combined with the surprisingly deep number of bars and restaurants in nearby Highwood, is enough to put this town (or towns) into the top 15.
13. Forest Park
Yes, Forest Park has fancy Italian eats at places like Gaetano's, Caffe De Luca, and Francesca's Fiore. But don't kid yourself: you're here to drink. And the notorious row of Irish bars along Madison St are like a more Westerly version of a downtown bar crawl gone terribly awry. Plus, with Portillo's, Parky's, and Sub Tender in town, there's more than enough classic Chicago food to satisfy any budget (or state of intoxication).
12. Galena
Nestled in the Mississippi River Valley, Galena strikes the perfect balance between cozy and elegant, with a beautifully walkable downtown exploding with options. Punching well above its weight for a town of 3,500 residents, locals love dining at the farm-to-table restaurant One Eleven Main or grabbing one of the state's best burgers at the offbeat Durty Gurt's. BedandBreakfast.com also recently named the Farmer's Guest House home to the best brunch in the nation, so that's something.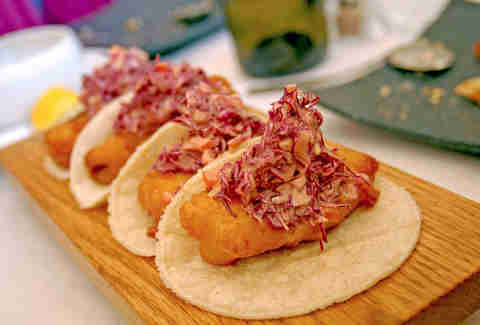 11. Geneva
Geneva is home to more than 130 restaurants and one of the best downtown streets for food and drink in the state. A stroll down the tree-lined, resto-packed Third St typically results in eating outside at the romantic Fiora's or sipping wine al fresco at Gratto. Top rated restaurants are Niche, Bien Trucha, and Preservation Bread & Wine, with Bien Trucha recognized by many publications (including this one) as a top Illinois destination for some of the best tacos outside city limits.
10. Murphysboro
Tiny Murphysboro has 8,000 residents and 32 restaurants, including two nationally ranked BBQ joints. Murphysboro was named a "Best BBQ City" in the US by Food & Wine Magazine, citing both 17th St Bar & Grill and Pat's BBQ. And 17th St isn't just one of the top BBQ joints in the state, it's one of the top 33 in the nation. Run by three-time Memphis BBQ champion Mike Mills, this five-hours-South-of-the-city 'cue mothership lives by Mills' favorite quote: "Life is too short for half a rack". You should probably listen to him. Keeping the rivalry alive, family-owned and operated Pat's BBQ has won 182 Grand Champion titles, several State Champion titles, three Grand World Champion titles, and four World Champion titles.
9. Bloomington-Normal
Get ready for a shocker. According to Nielsen data, Bloomington-Normal is home to the most restaurants per capita IN THE ENTIRE COUNTRY and has the third highest restaurant growth index in Illinois, only behind Chicago and Springfield. This college town is filled with hidden culinary gems and is known for being the original home of Steak 'n Shake. Locals love places like Epiphany Farms Restaurant and Baxter's American Grille, while its unpretentious bar scene offers plenty of spots to unwind with a cold one.
8. Carbondale
Home to Southern Illinois University, Carbondale bustles with a busy historic district lined with shops and restaurants, including one of the state's best burgers (Fat Patties) and best pizza joints (Quatro's). Longbranch Café and Grand Rivers Distillery were recently nominated by Feast Magazine for the 2015 Feast Awards, while Longbranch Café was also named a "Delicious Destination" by the Illinois Office of Tourism. In addition to an alarmingly fun college bar scene and one of the state's best bars in Hangar 9, Carbondale is also known for Shawnee Hills Wine Trail, home to 12 different wineries in Southern Illinois.
7. Oak Park
From Hemmingway's Bistro (named after Oak Park's most famous former resident) and Avenue Ale House, to the family-friendly Poor Phil's and the baba ghannouj-laden Jerusalem Café, Oak Park is a culinary hub for European-themed restaurants with a dynamic dining scene and plenty of local watering holes. In total is has more than 150 eateries as well as two Michelin Bib Gourmand restaurants (Marion Street Cheese Market and Sen Sushi Bar), and the new location of the ex-con staffed Felony Franks.
6. Rockford
Rockford boats an impressive lineup of restaurants, including Lino's (one of the state's best pizza joints) and the Stockholm Inn, which were both recently named a "Delicious Destination" by the Illinois Office of Tourism. Illinois's third-largest city has more than 300 restaurants, including popular Marc's Fusion Café and Five Forks Market, as well as Rockford Brewing Company, the longest operating brewery in Illinois, and Abreo, one of the state's best restos -- which definitely knocks this city up a few rungs in our book.
5. Peoria
This timeless river city is teeming with a wide range of trendy restaurants, such as Biaggi's Ristorante, Noir Bar, Salt, and Jonah's Seafood House. Peoria's Riverfront Farmer's Market is a seasonal, outdoor market that features Illinois-grown foods only. On the opposite end of the spectrum, it's also where you'll find the world-famous Big Al's strip club (one of the state's finest of such establishments). And yes, you can get food there. Pretty good food, actually. But if you want a burger, skip the jiggle show and make a b-line to Burger Barge for one of the best burgers in the state. Also be sure to check out one of the state's best bars (Richard's on Main), best restos (One World Café), and best diners (The 50's Diner) while you're at it.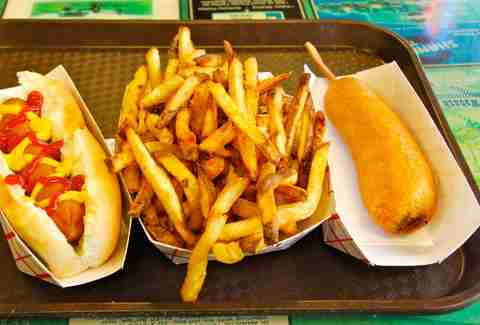 4. Springfield
Springfield has the highest restaurant growth index in the state of Illinois, even above Chicago. It ranks number 15 in the nation, according to Neilsen. It also has the highest restaurant sales per capita, at $2,352 (vs. $1,745 for Chicago). Hailed as the unofficial diner capital of Illinois, Springfield showcases some of the best comfort food in the state. Check out the Cozy Dog Drive-In located on historic Route 66 since 1949. Every bowl of chili is individually prepared at The Chili Parlor and customized to your liking. Feast on some of the best burgers in the Land of Lincoln at Charlie Parker's Diner, which, along with Cozy Dog and The Chili Parlor, made our list of Illinois's best diners, and check out one of the state's best restos at D'Arcy's Pint. So yeah, more going on here than just pols and Lincoln impersonators (although those are awesome too).
3. Champaign-Urbana
Champaign-Urbana kind of cheats by combining two towns into one, but it's been so long since U of I won anything we're willing to give them a pass. Of course, there is the college bar scene that offers endless opportunities for bad decisions, but outside campus is a dining scene that's both eclectic and overflowing with choices. From mornings spent over hot, flaky croissants and freshly brewed coffee to evenings indulging in sweet local wine and juicy steaks from community farms, it's truly one of Illinois' premier culinary hotspots. Some local favorites include Prairie Fruits Farm, Big Grove Tavern, Papa Del's Pizza (one of the state's best) and Silvercreek. And you're not leaving here without checking out The Blind Pig, one of the best bars in the state, or Black Dog Smoke & Ale House, one of the state's best restaurants with one of its best burgers.
2. Evanston
An easy choice at number two on this list, the top-rated Evanston restaurants couldn't be more diverse, from Oceanique (which specializes in French cuisine), to The Cellar at The Stained Glass, home of some of the best tapas in the state. Found Kitchen is worth the trip in and of itself, while Boltwood's Brian Huston is nominated for a 2015 James Beard Award in the "Best Chef: Great Lakes" category. But what we really love about Evanston is its endless array of down-to-Earth eats from must-visit (repeatedly) joints like one of Illinois's top burger joints Edzo's, one of the COUNTRY's best fried chicken spots Chicken Shack and, ridiculous eating challenge outpost Wiener & Still Champion, plus a recent influx of quality Chicago offshoots like Farmhouse and Bangers & Lace.
1. Chicago
Do we even have to explain? Number one, Italian beef. Number two, Chicago dog. Number three, deep dish. Need more numbers? $16.8 billion in restaurant sales. 21,299 restaurants, 24 with Michelin stars. The James Beard Awards, through 2017. These 20 chefs. These 15 bartenders. Why else other than the incredible food and drink do you live here? The Cubs?
Sign up here for our daily Chicago email and be the first to get all the food/drink/fun in town.
Jay Gentile is Thrillist's Chicago Editor and he has plenty of room for you in his 1997 Nissan for his next road trip. Follow him @ThrillistChi.