If you want to have sex on North Beach you have two options: risk arrest and sand (or snow, depending on season) in weird places, or just order this amorously named, raspberry & chili mayo-sauced combo of octopus, crab, salmon & tuna at Tanuki, a sexy Lakeview sushi joint aiming to satisfy you with raw and cooked artistry alike.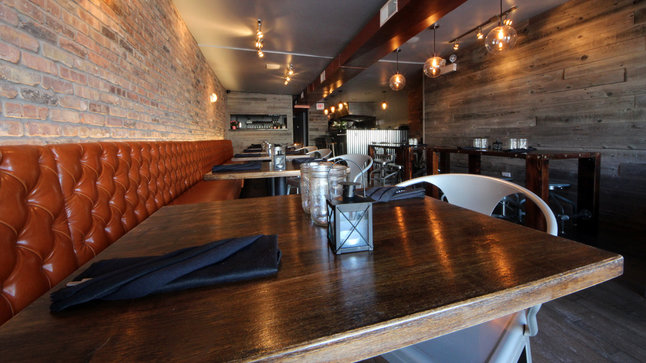 Unlike most waterfront sexual escapades, the space is simple and elegant, sporting barn-wood paneling on the walls and a stainless steel sushi counter.
This Asian Escargot, a hot baked snail in condensed Panang curry sauce with crispy garlic bread, could be considered Japan's mea culpa to Europe for exporting Yoko Ono.
The Nutty Boy is another signature maki (and thankfully not a Klumps prequel), a twist on the standard shrimp tempura that adds coconut flakes, tropical mayo, green tea powder, and sliced almonds.
Nigiri gets all dressed up, with choices like the Salmon Aburi (salmon caviar, honey mustard), Caterpillar Tail (sliced avocado, sumiso mayo, flying-fish caviar), and the Mexican Tuna (avocado cream, caviar).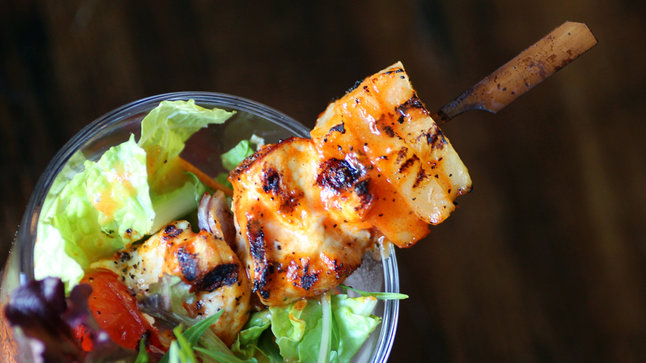 Hot off their robata grill, the Hawaii yakitori chicken and pineapple skewer is served alongside greens in a Mason jar.
"Tanuki" translates to "raccoon dog" in English, hence this mascot. In Japanese folklore Tanuki are masters of disguise and shapeshifting, and in Super Mario 3 they can also fly if they spin around fast enough.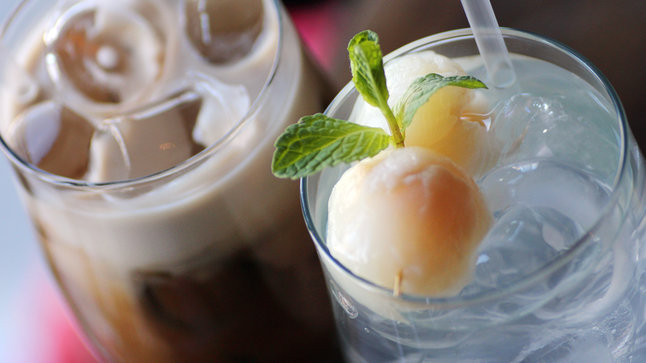 They're BYOB, on the off chance you'd like to spike a lychee soda or a Thai iced tea.
For dessert there's this Dragon Pearl, tempura-battered lychee ice cream with slightly self-promotional chocolate and strawberry sauce.