It's 230a and you're having trouble sleeping. Do you: A) pop into a support group hoping to bury your face into Meatloaf's bosoms, or B) call up Insomnia Cookies for delivery? The correct (and less guilty) answer is B, because the Lincoln Park cookie shop has your late-night munchies covered until 3a, with more than 20 desserts in baked and frozen varieties (in case you want to save some for later). The menu has nine standards ranging from snickerdoodle and peanut butter to white chocolate macadamia and double chocolate mint. They also have deals on boxes, from 12 cookies for $12 up to 300 cookies for $280 (Kirstie Alley just saved $20!). The triple chocolate chunk is a deluxe cookie that will have you doing the Truffle Shuffle three times over. If you still crave some more, there's a s'mores deluxe cookie, but if Kirstie still isn't satisfied? There's a 9" custom cookie cake on the menu as well as… ... this cookiewich with two chocolate chip numbers sandwiching Prairie Farms ice cream in any of eight flavors, thankfully none of them Meatloaf.
Recommended Video
Roasted Red Pepper Deviled Eggs: Perfect for Parties, Grandma-Approved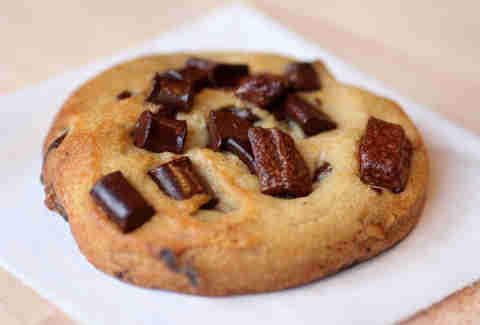 Previous Venue
Next Venue
Venue Description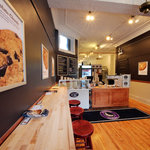 1. Insomnia Cookies
2260 N Lincoln Ave, Chicago, IL 60657
Insomnia Cookies has your late night munchies covered. This Lincoln Park cookie shop is open 'til 3am and offers 20+ desserts either frozen or baked (some frozen AND baked). Cookie flavors include triple chocolate chunk, s'mores, peanut butter, and more!