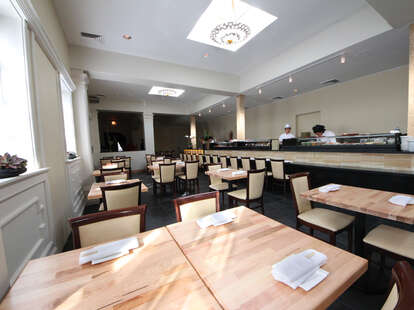 You won't need an Iditarod dogsled to get to this Juno, a contemporary Japanese enclave from chef B.K. Park (Arami) and restaurateur Jason Chan (Urban Union). The 80-seater sports splashy murals of samurai and geishas in the front bar area, offset by a zen garden motif in the back with an open sushi bar that includes a private seven-seat omakase chef's table where you can go off-menu (not that you would necessarily want to stray from oyster shooters, grilled king crab, and smoked kampachi).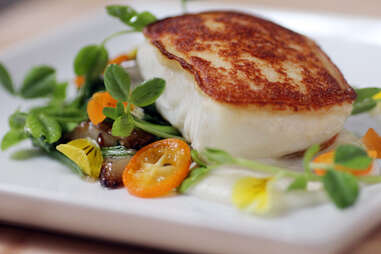 Hot off the menu is the Miso-crusted halibut with roasted sunchokes, pickled kumquats, and komatsuna greens -- you'll be telling all your friends about it via hamburger phone.
Cold off the menu is a world tour's worth of nigiri and sashimi, like this platter with king salmon from New Zealand and cobia from Hawaii.
Steamed mussels and clams come with pork sausage, baby bok choy, and fingerling potatos in sake broth.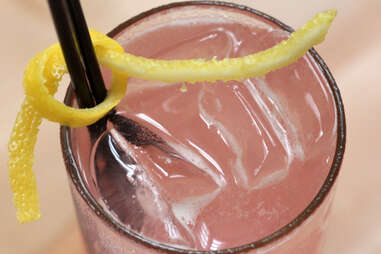 But if you'd rather have your sake a little stronger, their beverage menu has 25 of them, ranging from clean, to rich, to aromatic. Or reach for signature 'tails like the Murakami (gin, strawberry liquor, rhubarb).
The Sakura Old Fashioned has bourbon, Italian almond liquor, smoked vanilla syrup, and cherry bitters.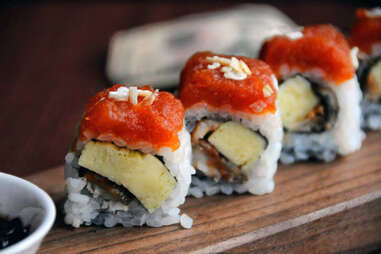 The Tamagi comes with eel, tamago, and spicy tuna with a blueberry compote sauce that may make you feel like Violet Beauregarde... and while Willy Wonka is modeled after the seven deadly sins, none of the seven special maki will condemn you to hell, or to being rolled around by Oompa Loompas.