Though it'll quite possibly be your physical state after dining there, Leadbelly, an inventive burger joint, takes its name (and the names of its burgers) from legendary bluesman Huddie "Lead Belly" Ledbetter, continuing a musical vibe throughout thanks to black & white portraits of Bob Dylan and Kurt Cobain, and flatscreen TVs playing music videos (remember those?)
If this is your last meal, it's fitting that it's the Gallow's Pole: a 7oz house-ground beef & pork belly burger with caramelized mushrooms & onions, smashed taters, Swiss, and bearnaise sauce, all on a house-baked sesame seed bun.
Recommended Video
Potato Skin-Breaded Queso Balls Will Make All Other Apps Obsolete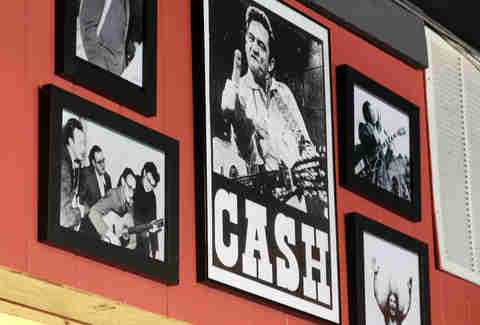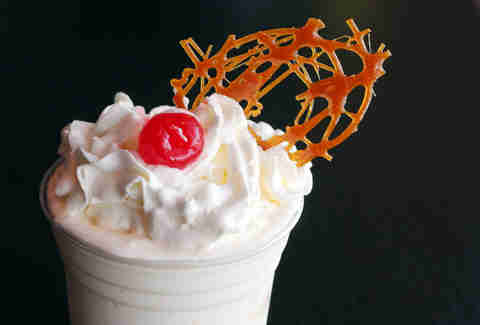 Previous Venue
Next Venue
Venue Description
1. BRGRBelly
5739 W Irving Pk Rd, Chicago, IL 60634
Formerly known as Leadbelly, BRGRBelly serves up comfort food options with gourmet flair. The burgers, all of which are meant to give you your own lead belly, include patties topped with crab cakes and slathered in béarnaise sauce, and the menu is rounded out with fries topped with pork belly and 40+ craft beers.