Thanksgiving dinner, the most gluttonous meal of the year, is upon us. But if hosting a large gathering of loosely affiliated people for a multi-course meal sounds intimidating and exhausting, fear not. Plenty of Chicago restaurants are up to the challenge if you don't want to cook. From extravagant buffets at elegant downtown hotels to cozy meals at neighborhood joints, options abound. But seating doesn't, so speed-read our listing and then gobble up a reservation while you still can. 
(Plus, if you don't mind a chain restaurant, here are some of the national chains open for Thanksgiving dinner.)
Gold Coast
Leave Thanksgiving to the pros at The Drake, where staff can cook up three variations on the feast -- from grand buffet to family style to a pub dinner -- without breaking a sweat. The buffet, served in the Gold Coast Ballroom, is a whopper, with separate stations for carving, potatoes, sushi, seafood, and a half-dozen categories of desserts -- to name a few. A slew of children's activities will keep the little ones occupied while the grown-ups linger over second and third helpings. The newly redesigned Camellia Room is the setting for a more elegant candlelit affair, and the hotel's Coq d-
Or bar will offer patrons a special Thanksgiving menu.
Pricing, menus and reservation information all available on The Drake's website.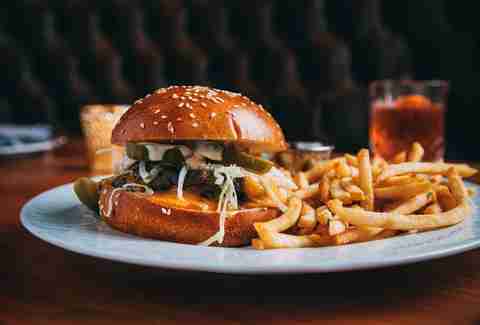 The Loop
In a former life, the Chicago Athletic Association was an exclusive men-only club but nowadays your entire crazy family is welcome at the hotel's Cherry Circle Room. Soak up the wood-paneled swankiness -- the room earned a James Beard Award in 2016 for outstanding restaurant design -- while dining on a prix-fixe Thanksgiving feast, served family style. The dinner includes turkey leg confit, cheddar cheese soup, and garlic mashed potatoes. Be sure to save room for dessert, as staff will roll out a table-side cart of temptations. The full menu of cocktails will be available as well. Seatings are open 1-8pm, but at this point, the later times have been booked.
Price: $90 per person. Reservations can be made at Reserve or call 312-792-3515.
Downtown
If your dinner companions, be they family or friends, are the sort of people you won't mind spending a full two-plus hours with, treat yourself to an Odyssey lunch or dinner cruise for a unique holiday experience. Tour the Riverfront (lunch only) or Lakefront, enjoying spectacular views of the Chicago skyline along with your three-course meal. Menu options include lobster cream soup, mushroom ravioli, braised beef short rib, and turkey breast for traditionalists. Boarding for lunch cruises begins at 2pm; for dinner at 5:30pm.
Price: Adults from $64.90, children from $54.90. Cruises can be booked online.
Gold Coast
The upscale Italian menu doesn't scream Thanksgiving, which is exactly why this Gold Coast gem is a perfect solution for those looking to avoid a major holiday landmine: dietary preferences and restrictions. Options for vegetarians abound, and a number of the pasta dishes can be made with gluten-free corn-rice flour. Reservations are still available for late afternoon seatings.
Book a reservation through OpenTable.
Irving Park
The Irish have a knack for hyperbole, but it's no exaggeration to say that Chief O'Neill's "all you care to eat" Thanksgiving buffet is a standout. The sheer breadth of the offerings -- from Guinness soup to cheese curds to hummus to deviled eggs -- guarantees that no one will go home remotely hungry. The first seating of the day is at noon and the last at 6pm.
Price: $50 for adults, $30 for children. Reservations are required; to book a table, call 773-583-3066.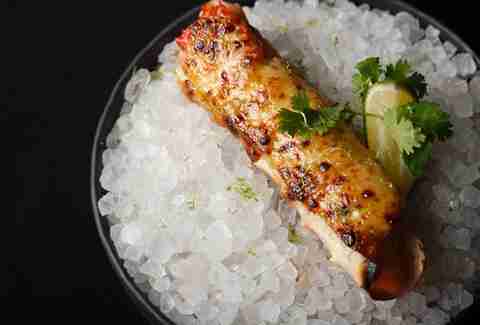 River North
The four-course feast at RPM allows diners to mix and match traditional Thanksgiving sides like chestnut stuffing and sweet potato puree with a menu of entrees and appetizers that includes roasted foie gras, parmesan risotto, ribeye steak, and king crab. The restaurant is open 11am to 8pm on Turkey Day, but tables are only available for the earliest seatings -- perfect for folks who want to indulge in a second round of gluttony later in the day.
Price: $90 for adults, $40 for children; reserve through OpenTable or call 312-284-4990.
West Loop  
This first-floor restaurant at the otherwise exclusive, members-only Soho House is one of the few areas open to the hoi polloi. Feel free to omit that detail when treating your hard-to-impress in-laws to Thanksgiving dinner, served 4:30-10:30pm. The menu is a fairly standard list of turkey, green bean casserole, stuffing, sweet potatoes, and pumpkin pie, but the price is right.
Price: $30 for adults, $15 for children. Reserve via OpenTable.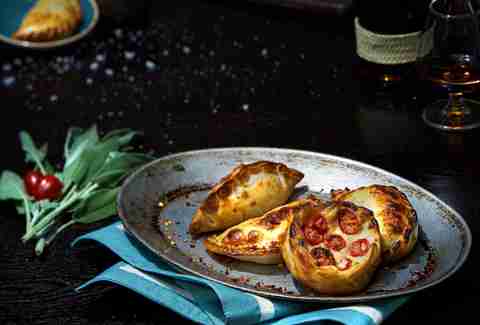 Lincoln Square
Find yourself transported to Buenos Aires for the holiday at this Lincoln Square steakhouse, designed to evoke the Argentine capital's atmosphere and cuisine. The three-course prix fixe menu is a mix of non-traditional Thanksgiving options -- ceviche and empanadas -- as well as classics like turkey breast and mashed potatoes. Satisfy your sweet tooth with a cinnamon and cardamom-infused flan served with dulce de leche cream. Artango will be open 2-10pm, with live Latin jazz 5-9pm.
Price: $55 for adults, $25 for children. For reservations, call 872-208-7441.
Bowmanville
We're guessing if you've waited this long to start thinking about Thanksgiving dinner, planning might not be your strong suit. While the early bird may get to belly up to the caviar station at the Peninsula, that doesn't mean you can't still enjoy a knockout meal on a moment's notice, as long as you're willing to eat outside the holiday box. San Soo Gab San is a Chicago institution for a reason, it serves up some of the best, most authentic Korean barbecue in the city. Don't just take our word for it: Michelin has awarded the restaurant a Bib Gourmand three years running. Grill your own meats -- from ox tongue and squid to beef and pork -- at the table over charcoal. Be prepared for an onslaught of side dishes with your order -- more than a dozen.
No reservation required but call 773-334-1589 to give advance warning of large groups.
Logan Square
Don't want to cook but still want to eat Thanksgiving dinner at home? You're in luck, because the folks at Parson's are happy to prepare your meal, but don't want to set the table. Place an order for dinner-for-two by noon on Wednesday and select a pickup window between 10am and 6pm. Thursday. Along with a whole fried Amish chicken, Parson's is serving cornbread, green beans, sweet potato casserole, and mashed potatoes with gravy. Still hungry? Add-ons include hush puppies and slices of pumpkin pie.
Price: $50. Place order online.
Sign up here for our daily Chicago email and be the first to get all the food/drink/fun in town.