Three-pound steaks, homemade pasta & <em>The Godfather</em>
Just when you thought Centro Ristorante was out, they pull you back in. After a 10yr run in River North that ended in 2001, Rosebud has revived the Italian bistro in a new 190-seat location: same chef, same Marlon Brando painting, different decade.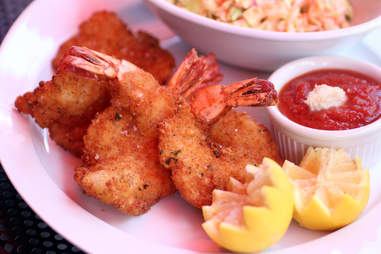 The menu leans towards classics prepared with a handful of ingredients, like this French fried shrimp (shouldn't they be Italian fried?) with lobster coleslaw.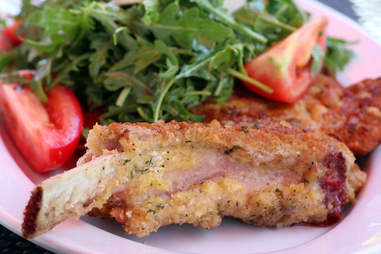 Hopefully not your Last Supper (though a worthy one if it is... ): this massive Milanese pork chop.
They're also deep with hearty cuts (hearty as in generously portioned, not as in beef hearts) of prime cow like an 18oz veal chop, 24oz bone-in ribeye, or this 48oz behemoth of a T-bone.
House-made pastas include fusilli arriabiatta with prosciutto sauce and finger peppers, not to be confused with peppered fingers or fingered peppers.
And what Italian menu wouldn't be complete without a thousand vowels meatball dish like this hot appetizer with Parmesan and whipped Ricotta?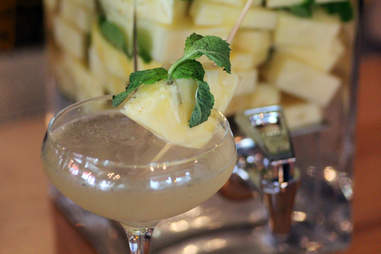 The bar boasts 30 wines geared to both Mediterranean and Californian taste buds, three local beers on tap, and coolers of premade Ambrosia-tini's (pineapple-infused vodka, orange, and vanilla), all of which are offers you can't refuse. At least until you don't have anymore money to spend.