In case you're not up to date on your Peruvian fun facts, know this: the first ever potatoes were cultivated in Peru, they've got the highest and funniest of lakes (Titicaca), and, ironically, Adriana Lima is not from Lima, but rather Brazil. However, she does make a cameo in a pop art mural in Tanta's dining room, looking over you like a heavenly bare-breasted angel as you dig into a menu from one of Peru's biggest chefs, laden with shareable cebiches and piscos to wash them down, as well as this Peruvian fish & chips plate with fried plantains coated in cebiche sauce.
The 100-seat space sports Incan accents, a South American ipe wood bar top, and, behind it, eight beers on tap including 5 Rabbit Paletas, two house-kegged cocktails, and a selection of piscos. The concept comes from chef Gaston Acurio who has 37 restaurants in 16 cities, including Astrid & Gastón, recently ranked a top 15 restaurant in the world (oh, what a guy, Gaston!).
Small plates for starters include the cebiche tasting, with a mix of nikei (ahi tuna), mixto (shrimp, squid, and octopus) and clasico (whitefish), or, if that doesn't float your boat…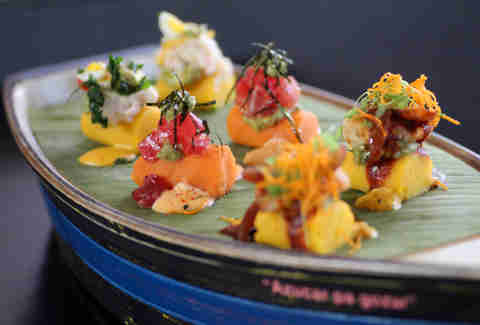 ... maybe this causitas tasting will, packed with criolla fried fish, nikei tuna, and crab.
Beef heart skewers come with chimichurri potatoes, huacatay, and giant kernels of corn called choclo -- it's not genetically modified food, it's just how they do things in the 011 + 51 + 1 (Peru's area codes don't seem to flow as well as ours).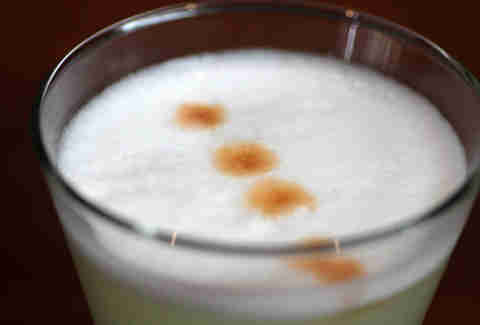 Getting a taste of Peru without the pisco just wouldn't be right, so help yourself to a pisco sour with egg white and lime.
Because "mules" have double meaning in South America, the Lima Llama replaces the Moscow Mule with pisco, tamarind, and ginger beer -- one of the two kegged cocktails along with the pineapple punch.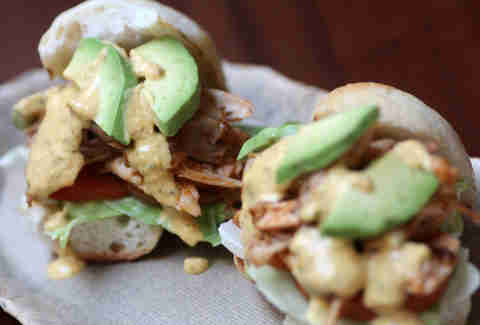 Sanguchitos are hand sandwiches packed with your choice of roasted chicken, pork belly, or BBQ pork shoulder.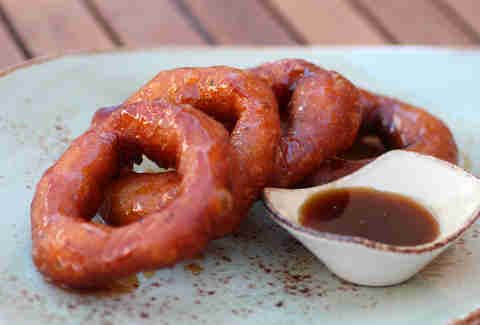 Round out your meal with a tantalizing(!) taste of sweet potato doughnuts with caramel dipping sauce.