The prospect of solo dining may seem borderline embarrassing to many, but if you're dining with shame you're never truly dining alone, leave your skepticism at the door and dig in. Dining alone warrants several unsung advantages: not getting screwed when the check is split, beating out wait times, possibly meeting someone outside in the real world, and being able to dry out wet laundry on the empty chair at your table. No need to shy away from it, especially when Chicago's got these 13 solo-friendly establishments.
Recommended Video
Please Don't Hang Up: The Best Things to See, Eat, and Do in Portland, ME
Lakeview
Focused on traditional Japanese cuisine that includes sushi, ramen, and robata, Ani offers chill vibes, pleasant décor, and great tasting-menu offerings. Solo diners can order up one-cup sake pours, which is much more manageable than ordering an entire bottle and then wiping away the scalding tears with the check once you see the tab. Plus, diners can grab a seat at the sit-up bar and check out the chefs in action.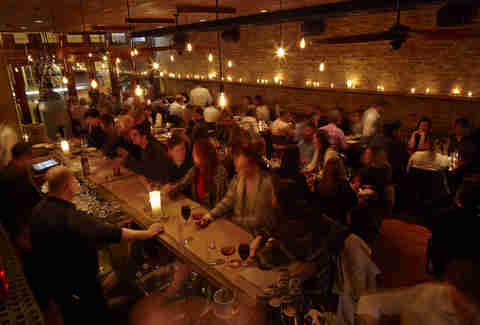 Bucketown
Executive Chef Sean Pharr, under the direction of Chef Chris Pandel, has been cooking up excellent food at The Bristol for several years now, and the staff here always seems to be having fun. Maybe that's why The Bristol has become a hangout for off-duty chefs. Diners can easily strike up a conversation with their neighbors while seated at the bar or communal table, and happy hour specials (5:30pm to 7pm, Monday to Thursday) offer great deals on High Life cans and charcuterie boards.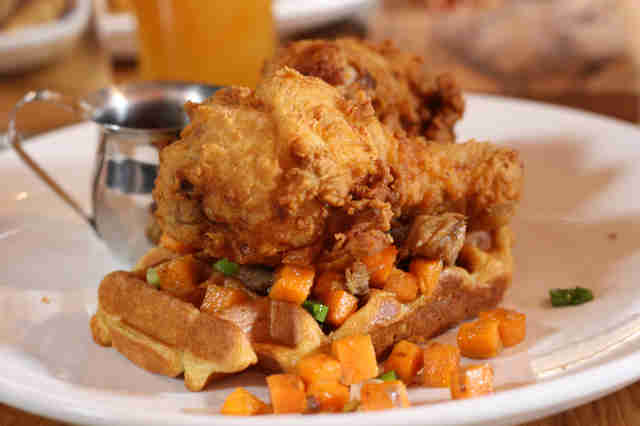 Logan Square
Longman & Eagle visitors can always expect excellent fare, great cocktails, and a serious list of modestly priced whiskey. Additionally, scoring a table here can be a hassle during peak hours, so grabbing a seat at the bar can save a lot of time. The people-watching here is top-notch, and there's always a good chance you'll meet a group of denim-clad locals looking to down several rounds of bourbon shots.
Lakeview
Beef & Barley is a fun place to hang out at. It's a neighborhood spot where the staff is super nice and visitors can drink everything from craft beer to house-made punches, while the kitchen whips up inventive pub fare such as chicken-fried pickles, bone marrow with jam, and tikka masala wings. Best of all, you can take advantage of daily specials, including a burger with fries, a Lagunitas IPA, and a shot of house whiskey for $15. That's a savings of more than 50% compared to buying the items separately, rolling them up in a Persian rug, and setting it on fire!
West Loop
A Michelin-starred establishment, Blackbird has been crushing it like a monster-truck rally since 1999. It's one of the city's most-storied restaurants, and its small size also ensures that it's usually bustling with diners. Not a big deal though, since there's usually a seat open at the counter, which visitors should definitely take advantage of through OpenTable.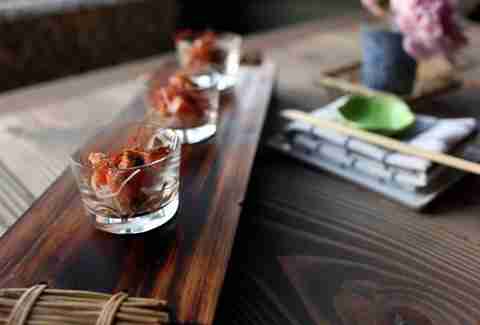 Humboldt Park
Kai Zan started garnering praise for its fresh, inventive sushi almost immediately after opening, which is no small feat considering that it's located basically in Iowa (aka west of Western Avenue). Twin chefs Melvin & Carlo really know their fish, but that fact is most apparent when you pony up for a chef's choice omakase dinner, during which you'll sidle up to the sushi counter and become hypnotized by the maestros as they serve up one tasty bite after another. So money.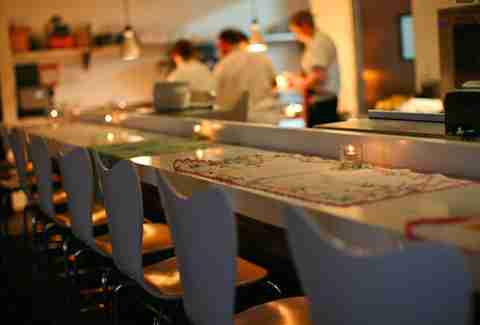 Irving Park
There's a loose, community-hub vibe at Bread & Wine that makes it feel more like a corner bistro in a small French town than an eatery on the Northwest Side. Besides serving up great food, it has a wine bar and a small market stocked with good stuff that you'll definitely want to take home. There's also a ten-person chef's counter that's perfect for solo dining, and visitors can enjoy dishes such as lamb shoulder with horseradish or tempura cauliflower with duck-liver mousse -- all while watching the magic happen in the kitchen and maybe even playing a game of f**k/marry/kill with the chef.
Lakeview
In many ways, the dining experience at Fish Bar's Lakeview location is pretty much catered to the solo diner. Most of the seats are located at the bar, which is nestled in the interior portion of the restaurant. It makes for a great spot to get chatty with your neighbors and tell them about the bane of your existence: a white whale that bit off your leg many years ago. Plus, Fish Bar's main dishes and cocktails are offered in two sizes, so those dining alone can sample more items.
West Town
Offering adventurous eats in an Instagram-worthy setting, Mott Street basically wants to French-kiss your senses. It's tough to get bored here, considering that you can order up left-field stuff like a pickle plate, kimchi empanadas, pork jowl, and lamb sweetbreads. Plus, you can go to werque on your meal while seated at one of the gosh-darn-nicest communal tables in town.
Lakeview
Those pining for a classy, adult dining experience without the pretentiousness of some downtown spots will feel at home at Southport & Irving. The underrated North Center restobar fires on all cylinders with solid cocktails, good food (try the killer potato samosas), a nice selection of wines, live jazz (yes, you did just hear the singer do a jazzy cover of a Juvenile song), and even an upstairs hotel room that's perfect for passing out in after eating 37 potato samosas.
West Loop
Ramen is trending pretty hard in Chicago, and there's no shortage of ramen spots putting out some really good food. However, offering a great bowl of noodles and a sexy ambiance, High Five Ramen takes the cake for hanging out by our lonesome. The subterranean eatery is dark and seats only 16, but this also focuses our senses on the action behind the bar, the spicy, complex broth in our bowl, and the voices inside our head. (They're all the company that we need.)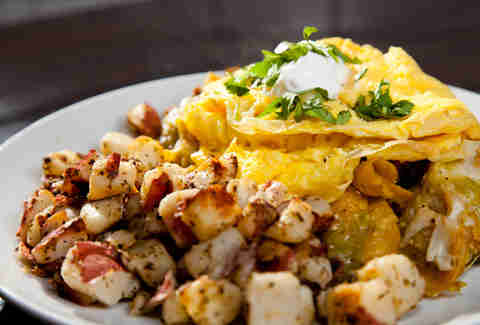 Wicker Park (& other locations)
Real talk: eggs are eggs. And we're not going to make a giant deal about heading out to order up an omelet. Luckily, Kanela Breakfast Club is all about bringing some sanity back to the brunch scene. We're partial to the Old Town location, but each spot offers relatively spacious digs, solo-friendly counter seating, free Wi-Fi, and reasonably priced drinks. Oh yeah, the food's solid too, and we love the fresh-squeezed juice blends.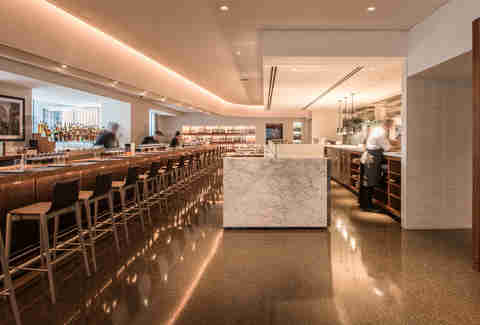 Streeterville
Among the best new bars in America, GreenRiver puts a lot of points on the board for those looking to dine alone with it's amazing drinks and kinetic action. Patrons can spot up at the bar and flip through the entertaining cocktail menu, which includes interesting backstories about the shifty characters that drinks are named after. An open kitchen layout offers a peek into the process, and the staff prepares interesting dishes such as saffron spaghetti, pork terrine, and cauliflower soup. There's also a beautiful rooftop deck, but what you'll really want to see is the bartenders in action as they assemble next-level cocktails behind the mile-long bar.
Sign up here for our daily Chicago email and be the first to get all the food/drink/fun in town.
Raf Miastkowski never dines alone, because he's always with his imaginary friend Fred, forever and ever. Hit him up @RafFoSho.