If you've ever wanted to eat brunch like a pro, now's your chance. We surveyed Chicago's upper echelon of chefs to find out their go-to spots for brunch -- one of the few meals they still go out for when they're not, you know, making phenomenal food of their own all day. From a Logan Square mainstay to an under-the-radar Filipino spot in West Town, here's where local chefs eat when they're off the clock.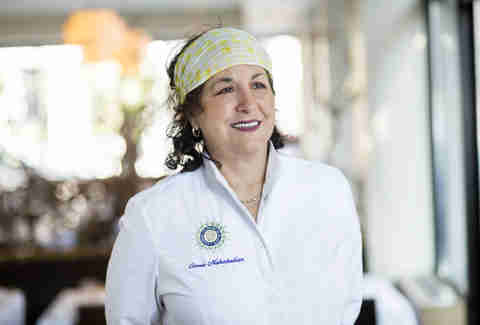 Her pick: RL (address and info)
Gold Coast
When she's not busy winning James Beard Awards and overseeing two of River North's finest restaurants, Carrie Nahabedian can be found brunching on the arugula salad and warm baked Saint Andre triple-cream cheese, drizzled with maple syrup at Ralph Lauren's classic establishment. "I love it there because it's my second home, it's so safe and full of comfort, like a luxurious nest," she says. "It reminds me of Brindille, that level of richness, style, and service. The servers are so cool and accommodating, they never say 'no.'"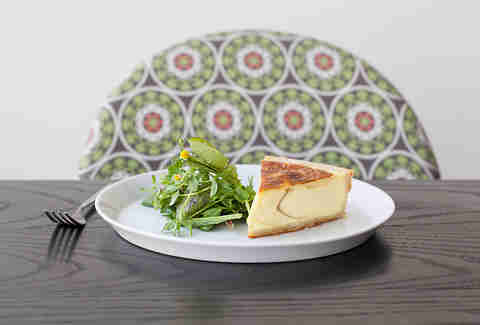 His pick: Cellar Door Provisions (address and info)
Logan Square
When the creative mastermind behind Ruxbin and Mott St tells you that Cellar Door Provisions' airy croissants are on par with the best he's had in Paris, you know they have to be something special. Aside from loading up on the perfectly flaky pastries, Chef Kim also enjoys the shop's ever-changing, veggie-focused, seasonal menu: "It always leaves you feeling good about yourself and light on your feet." Ending a brunch without a food coma? Might make for a nice change of pace.
Her pick: Pannenkoeken Cafe (address and info)
Ravenswood
The Top Chef winner and her husband, Gary, fell in love with the cafe's namesake -- large, thin, crispy-edged Dutch pancakes -- and make a point of stopping in for brunch often. Stephanie usually orders a savory iteration, like the bacon and cheese or the veggie pannenkoeken, while Gary balances the couple's order out with something sweet like apple ginger or chocolate banana, so that they can split and have a bit of each. We fully support their solution to the age-old "savory or sweet?" question when sorting out a brunch order.
His pick: Trenchermen (address and info)
Wicker Park
While he admits that he's not often able to make it out for brunch since he's usually working weekend brunch at Sixteen, when Chef Lents has a free Sunday, he makes his way to Heisler Hospitality's Trenchermen. "They have a great bluegrass band once a month, and their pastry flight is always fantastic. I've known Pat Sheerin for years and I always have a great Sunday morning there."
His pick: Lula Cafe (address and info)
Logan Square
Given the proximity of Billy Sunday and Yusho to Lula Cafe, it's no surprise that Logan Square local Matthias Merges frequents Lula for brunch, or that he considers it the best given Lula's penchant for fresh farm-to-table fare. "Chef Jason Hammel has been on the square for more than 15 years, flying under the radar with the best brunch in the city," Merges says. "Innovative and consistent, it's always my number one spot."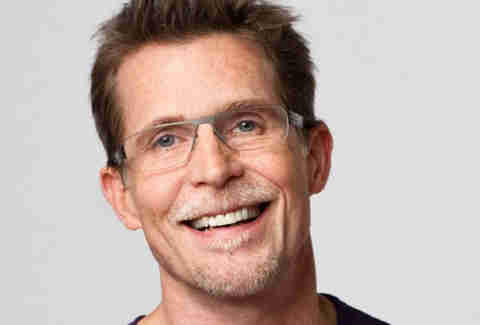 His picks: Frontera Grill (address and info), Wicker Park Farmers' Market (address and info)
River North/Wicker Park
This renowned chef admits that since his restaurant Frontera is open for brunch on Saturdays, he can usually be found there, brunching on hot cakes made with Three Sisters Farm cornmeal and Gunthorp Farms sweet-and-spicy bacon. Sundays, however, are a different story: he enjoys visiting the Wicker Park Farmers' Market to shop for ingredients so he can make brunch at home.
His pick: Page's Restaurant (address and info)
Hinsdale
If he's not going to Perennial Virant, Chef Paul Virant says that's Page's in suburban Hinsdale is the top destination for a brunch craving. "It's a little town eatery with a great counter and awesome people," he says. "My wife loves the Mexican scramble, and I get down on the patty melt with a side of charred jalapeños."
His pick: Bohemian House (address and info)
River North
This Michelin-starred chef loves having brunch at Bohemian House, and with its eclectic mix of Czech- and Eastern European-inspired eats, it's hard to blame him. "It's delicious, chef-driven, and cooked with care," he says. His menu picks include the Hungarian langos, a hearty fried potato bread coated in garlic butter, sour cream, and aged Gouda, and the open-faced pork schnitzel sandwich served atop a thick slice of rye with horseradish cream, sauerkraut, Emmentaler cheese, and a runny fried egg.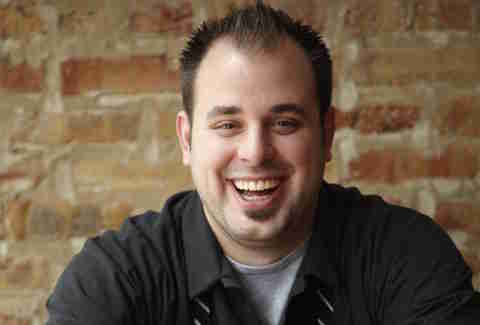 His pick: Uncle Mike's Place (address and info)
West Town
Forget fancy brunching, when Chef Chris Pandel isn't making magic happen in the kitchen at one of his highly sought-after restaurants, he heads to this no-frills American-Filipino joint on Grand Ave for its famous Filipino breakfast with longanisa sausage. "My kids love it as much as I do," says Pandel.

Sign up here for our daily Chicago email and be the first to get all the food/drink/fun in town.

Kailley Lindman is a contributing writer for Thrillist Chicago, as well as a freelance food photographer, food blogger at KailleysKitchen.com, and recovering vegetarian. Follow her at @KailleysKitchen.