Wicker Park: hip, edgy, gritty… in 1994. Now, it's pretty much Lincoln Park on the Blue Line, but that in no way discounts it as an excellent eating destination. So here are Wicker Park's 12 best restaurants, because choosing tacos or Thai is a big decision. Don't forget to BYOB.
1531 N Damen Ave
The coveted patio space may be the... big star, but the pork belly taco and seriously excellent single-barrel bourbon program shine just as bright!!

Best fancy occasion: Schwa
1466 N Ashland Ave
The shockingly cheap $2.50 corkage BYO policy helps offset the cost of the seasonally updated $110 nine-course menu. And with a strict "no cell phone" rule, you better not take yours out at the table unless it's to try to make another reservation -- scoring one takes some work, as this is one of the most innovative, decorated restaurants in the city.
1927 W North Ave
This brewery-pizza joint managed to make Chicago fall in love with New Haven pizza -- plain crust slathered in red sauce and topped with garlic, extra Parmesan, and olive oil with notably no mozzarella (though here the cheese is an option) -- but the award-winning, brewed-on-premise, small-batch beer might've influenced that. Piece also occasionally collaborates on pies with other restaurants.

2039 W North Ave
Formerly home to a Russian bathhouse, the space is now host to a full-on restaurant, but it's only at the bar that you can get the ridiculous Wednesday $10 burger and beer special. Though don't think we dubbed this tasty pickle and melty cheddar double-patty the best just because of the price point.
2020 W Division St
You can't question this decade-old sexy spot with both traditional rolls and frequent unique offerings. Well, technically you could, but considering it's one of the best sushi spots in America, why would you?

1470 N Milwaukee Ave
Remember when you were a kid and you could eat, like, 11 Eggo waffles and half a bottle of Log Cabin syrup and still have the energy to play intramural soccer for three hours? Well, life is different now and fat breakfasts like the Chocolate Tower French Toast -- chocolate-chunk bread stuffed with maple mascarpone, banana crème brûlée sauce, fresh bananas, and shaved chocolate -- mean you're going right back to bed. Which isn't necessarily a bad thing; just be prepared.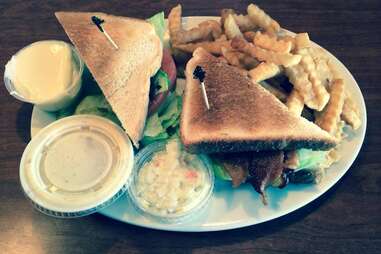 1601 W North Ave
Open 24 hours a day 365 days a year, it's for when late nights roll into early mornings, if you follow me. Like, you were out partying and it got late and now it's morning and you want a side of grilled chicken Fettuccine Alfredo with your pancakes.

2146 W Division St
Wicker Park's not big on super fancy stuff, so if your parents are paying, or you're treating your parents because they brought you up by goddamn hand and you owe them, this quaint Italian neighborhood wine bar will do just fine.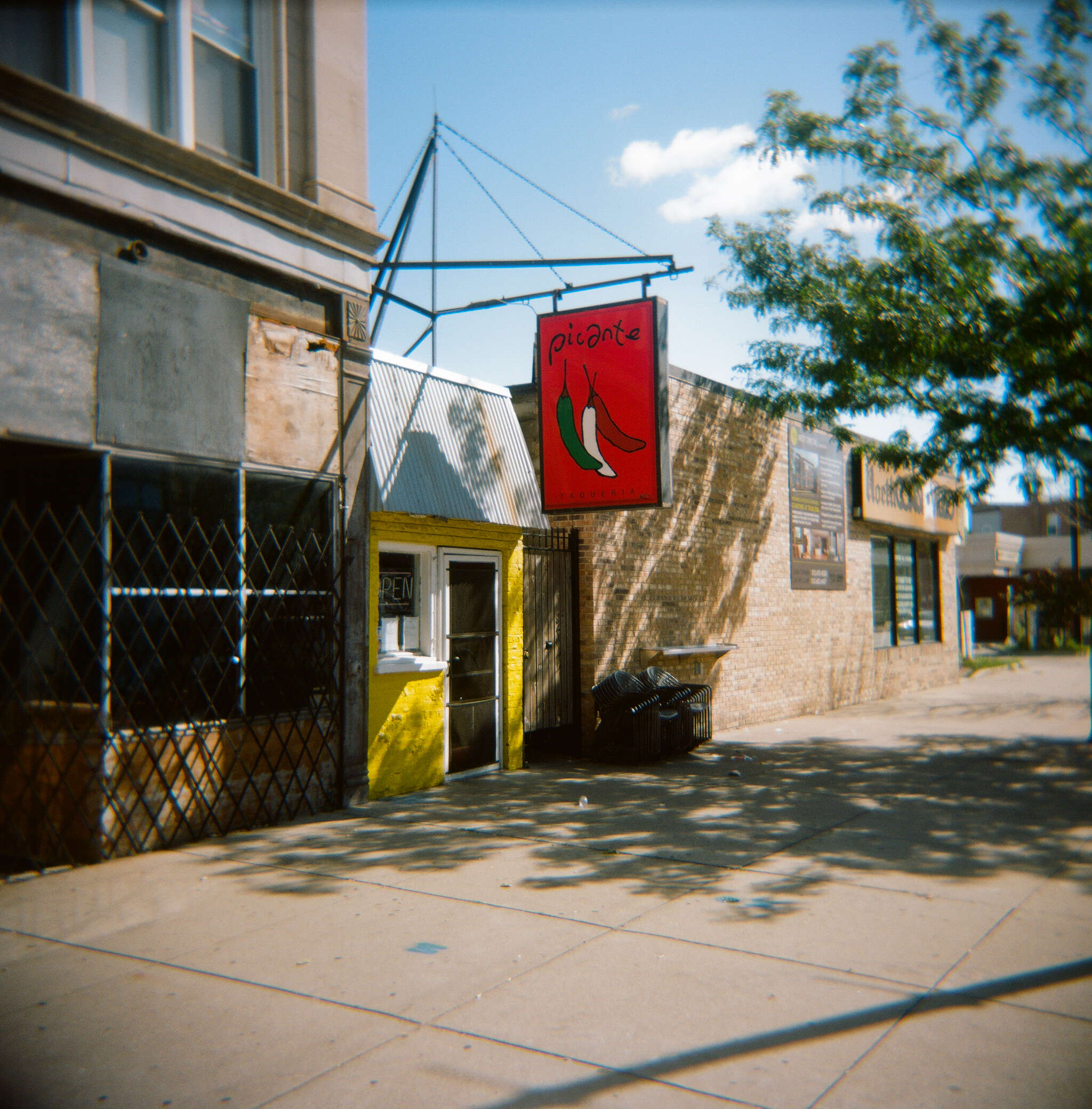 2016 W Division St
Go authentic with a carne asada or a tongue taco, or try the White Boy Taco -- a hard-shell combination that's basically an elevated Ortega taco dinner kit.

2053 W Division St
The food is totally affordable in it's own right, but bring your own booze to make it doubly so. Ask for the Pad Se Ewe made crispy.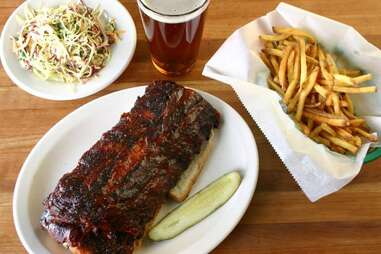 1804 W Division St
Let's be real: better BBQ places exist in the city. But as this place has been slinging still excellent pulled pork and mac & cheese well before Division became "Division," it's well worthy of inclusion. The recent expansion has somewhat alleviated the generally robust crowds, but the live music's still kickin'.

2057 W North Ave
Spice up your offsite Middle Eastern biz lunch with awesome/mad cheap chicken shawarma and spicy falafel/your own booze because this place is BYO, obviously.
Sign up here for our daily Chicago email and be the first to get all the food/drink/fun in town.
Carrie Dennis is an associate editor for Thrillist and always brings her own Bacardi Limon. Follow her on Twitter @CarrrieDennnis.