Brian Woehrman
Brian Woehrman
The Cleveland dining scene is exploding right now, with opening after opening getting deservedly hyped every week, and for that we're grateful. Hell, we're the ones doing a lot of the hyping. But for every attention-grabbing spot, there are always a few left whose praises deserve to be sung a little louder. That's why we're here to shine some light on the places you need to immediately add to your to-dine list:
North Olmsted
When you're planning your next night out, look no further than your local suburban mall. Stay with us here, seriously. Because nestled away in Great Northern Mall, a walk through these doors opens up to an elegant affair that may take the unacquainted by pleasant surprise. Eclectic fusion dishes with artful presentation add a romantic night-out touch.
Downtown
It takes a lot of moxie to open up a diner directly next door to Shay's, the well-documented greasy spoon of choice for Cleveland hero Harvey Pekar. It's not that Shay's doesn't have a special place in our breakfast-loving hearts, but the charm of Annie & Earl's soul food-filled, scratch-cooking nook is an escape that could warm up the coldest of Cleveland winters. Everything on the menu is labeled by namesake -- like Momma's Bowl of Beans & Cornbread, and Bessie's Big Breakfast -- and we can't help but recommend Daddy's Fried Green Tomatoes.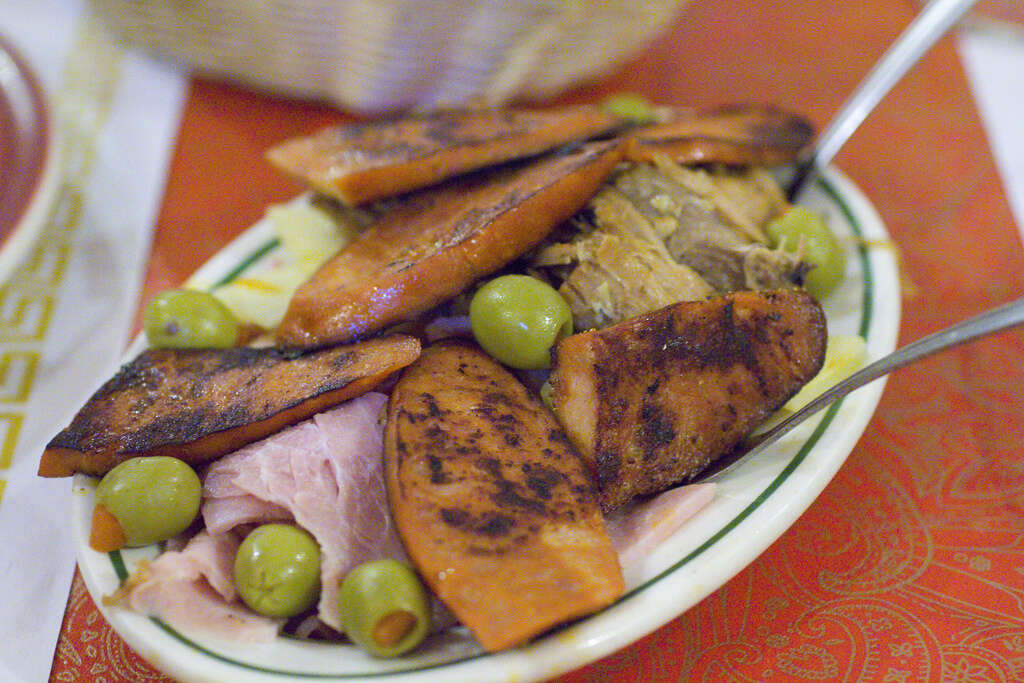 Gordon Square
It's not that everyone doesn't already recognize that this vibrant Puerto Rican café is a Cleveland staple. But with nearly a decade in the neighborhood, it's easy for its signal to get lost in the noise of the trendy additions of farm-to-table fare like Spice Kitchen and Toast. Especially in the bourgeoning arts district, its hours don't extend past 7 or 8pm, meaning plenty of inbound visitors to the neighborhood are only starting their first round at Criollo's closing time. Still, that's no deterrent from this colorful eatery always packing its tables with guests tearing into el famoso jibaritos, the restaurant's specialty plantain-stuffed sandwiches.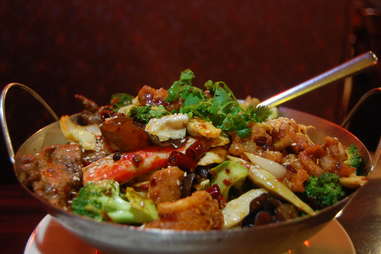 AsiaTown
Less-adventurous eaters may simply steer clear of a prospect like Szechuan. Or they may simply not even spot the inconspicuous restaurant attached to the Asian market Tink Holl. Walking through this industrial complex may feel like you're transported into another world, but that's part of why Szechuan has banked its reputation on authenticity -- and enough spice to leave you literally sweating.
Coventry Village
In the Cleveland sushi game there are a bounty of worthy contenders. But while plenty of joints prioritize style over substance to stand out from the crowd, this relaxed Coventry corner keeps things quaint, and doesn't cut any corners. Dive into the gigantic menu with Malaysian options (one of the only places in CLE to offer the cuisine), and prepare for a truly well-prepared meal.
Cleveland Heights
You won't find Gigi's along any hip strip of restaurants in a trendy part of town (though its neighboring On the Rise does serve up some of the city's most spectacular baked bread). In a way, that's all the better. Slipping into its Cleveland Heights residential corner feels almost speakeasy-like, care of a sleek bar, plush seating scattered around the edges of the interior, and dark ambience illuminated by chandelier. The wine and cocktails may be known as the star here, especially after adding the lounge, but you'd be wise not to overlook the charcuterie and cheese boards with plenty of locally sourced ingredients on display.
Solon
Though the recent addition of plenty of Cleveland wine spots that excel in food are changing the idea of "wine bar," it can still be unexpected to stumble upon genuinely great food like you will at Swirl. Add that to the fact that Swirl is nestled in a residential house in Solon, and it's all the more unassuming. Don't let the trek deter you though; this relaxed, hidden-away escape has upscale American fare that's as welcoming as its fireplace-warm atmosphere.
Brooklyn-Centre
People are quick to drop the phrase "hidden gem" when it comes to this family-owned-and-operated Colombian restaurant. If that's true in its current early years, we're sure it won't be for long. The menu of authentic, traditional dishes served up here -- like sancocho stew, arepas, and yucca fries -- is stacked with the classics, and they taste delicious.
Valley View
With a robust Little Italy district, those only brushing the surface may not venture too far out when they feel the craving for Italian. And while locals may point you toward Murray Hill, they'd certainly be missing out on the house-made pastas and seasonally inspired dishes at LockKeepers. Not to mention the view: the scenic overlook of the Cuyahoga River is one of the best in the city.
Lakewood
There's no debate on whether this recently opened Indian-focused restaurant makes a great meal. However, located down the street from the cult-like following of India Garden, Namaste is still the new kid on the block -- even if it does boast the very same owner. With the rave reviews already pouring in, we're sure Namaste will soon have a loyal following in its own right though.
North Royalton
Sure, North Royalton may have its share of chains. But that doesn't mean there's not a good reason to venture out for Olesia's Ukrainian comfort food with a flair for the seasonally inspired. Plus, pierogi of all sorts. But in Cleveland, we don't think we'll have to twist your arm too much to sample them all.
Stockyards
Built in 1910, it's as neighborhood-friendly of a bar as ever in a neighborhood that doesn't typically attract the foodie crowd. Taco Tuesday, Wing Wednesday. The menu at this divey haunt is minimal but mighty. Sure, it ain't frilly but it doesn't have to be when green chili sausage and ratatouille are only a few of the fixin's you'll find filling up the $1 tacos. Yes, $1.
Sign up here for our daily Cleveland email and be the first to get all the food/drink/fun in town.
Nikki Delamotte is a Cleveland-based freelancer, podcaster, and avid $1 taco hunter. Follow her adventures at @nikkidelamotte.