Spring is in the air... but you may not have noticed because it's competing with the smell of new places for next-level Thai food, ramen, and other deliciousness. Follow your nose (or GPS) to these 10 new Dallas hotspots for all your eating and drinking needs.
Fort Worth
Here's one for you, Fort Worth. Kin Kin Urban Thai has the staples covered -- pad Thai, pad kee mow, tom kha, curries... you know the drill; but Kin Kin also changes things up a bit. You won't want to miss non-traditional offerings like the Thai Scottish egg (an early favorite), which features egg wrapped in a shrimp and chicken mixture flavored with curry and kaffir lime, in lieu of the traditional sausage. You'll also be pleased to see an abundance of pork belly up and down the menu, along with handcrafted cocktails, local and Asian beer, and a similar geographically diverse spread of whiskeys. Also don't miss out on the green tea cheesecake for dessert.
Recommended Video
Mac & Cheese With Bell Pepper Bowls, Because Dishes Are the Worst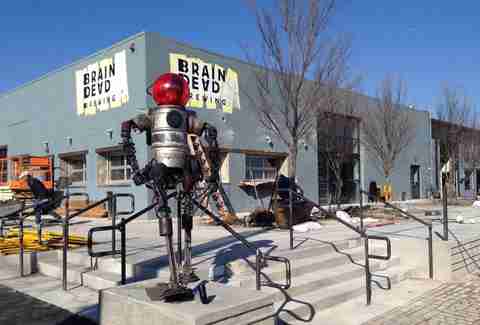 Deep Ellum
The nonstop influx of new beer into Dallas continues with this Deep Ellum brewpub. Full disclosure: right now it's definitely a lot less "brew" and more "pub," but that will change once it unleashes the liquid in its fermentation tanks sitting behind the bar. However, even though it's not serving its beer just yet, it does have 40+ taps to satisfy your craving for it. Aside from a killer tap list, the fine folks at Braindead have churned out the Coma Burger, with a brisket/bacon/Wagyu sirloin patty, sweet onion jam, smoked cheddar, crispy shallots, and stout mustard -- which is drawing considerable attention. Add in some outstanding queso and the warm cookies they make with spent grains/serve up with milk, and you should have no trouble sleeping.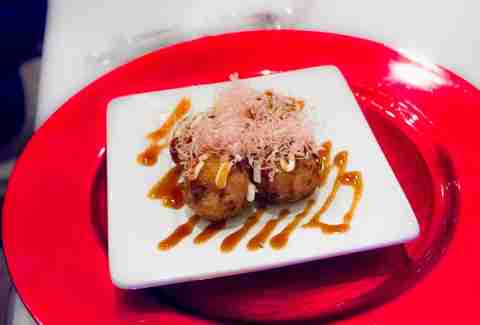 Downtown
Food and drink aside, the people at Café Momentum are doing a phenomenal thing by providing at-risk youth who have spent time in the juvenile detention system the opportunity to learn not only culinary skills, but job and life training as well. While it's one thing to do a good deed, it's another to pull it off and provide amazing food and service along with the heartwarming backstory. Now you can enjoy the likes of shrimp & grits beignets and smoked fried chicken along with the feeling of making the world a little better. Or as the menu says: "Eat. Drink. Change Lives."
Oak Cliff
This recently opened ramen joint didn't make a big hubbub about the opening, but that hasn't stopped long lines from forming out the door at lunch. There's no seating -- you will be standing in line, then standing waiting for your order, then standing while you eat. There's also not a ton of space: there's probably room for about 15 people. And yet, the well-executed authentic ramen makes it well worth the effort.
Oak Cliff
The door has barely swung open for Kessler Park Eating House, but it has already created a considerable buzz. It's not a huge shock though, since it's helmed by Jon and Christine Erdeljac of nearby Jonathon's. You should know a few things about the menu. They will be making all of the buns in-house. They will also make all of the pasta in-house. They are responsible for bringing jalapeño-coffee-glazed wings into your life. Also, they're going to be debuting brunch soon -- and, if you've been to Jonathon's, you already know why you should be excited.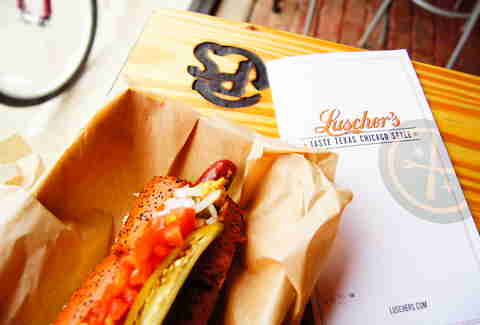 Deep Ellum
Chicago-style dogs, Italian beef sandwiches, and other Windy City faves done with a slight Texas accent have made Luscher's a hotspot in Deep Ellum. The BBQ Oak-Roasted Fran's Chicken sandwich is stellar, along with the combo, which is a beefed-up version of the Italian beef sandwich (they add sweet and spicy sausage to it). The "Uncle Herky" burger is also a must: two Wagyu patties with American cheese, mustard & mayo, grilled onions, and horseradish pickles. Anytime the folks from The Grape are responsible for bringing another burger into the world, it's wise to pay attention.
North Dallas
Have to give a shout-out to the 'burbs for Spork, as they are repping not only North Dallas, but in true suburbanite fashion, recycling. Spork is an old Sonic that has been repurposed into a chill new place with an outdoor patio and eclectic menu. It's sort of a classic American drive-in meets a contemporary chef-inspired menu. You have the classic build-your-own-burger, but then there's also a fresh gulf catch sandwich, and you have regular old grilled cheese and chicken tenders for the kids (but, you also can have pretzel-crusted tenders to take it up a notch). Also, for the adults, there's a pretty decent tap list and even some signature cocktails that are worth a try.
Deep Ellum
David Anthony Temple or Chef DAT has come up from the underground and finally started his own restaurant. A true pioneer of underground dining, Chef DAT was slinging some of the finest fare in all of Dallas as a stowaway in other kitchens on the weekends. The new home base serves dinner Thursday-Saturday with two separate seatings at 6:30 (a three-course meal) and 8:30pm (a six-course tasting menu). You can tailor your menu a bit to your specific tastes with requests like garden, wild game, and sea (for any pescatarians out there). Options change frequently based on the market, but no matter what's on the menu, it's an experience you aren't likely to forget.
Trinity Groves
Bringing serious sushi (shocking, right?) to Trinity Groves, SB isn't the place to go for overwrought maki with dragon blood sauce and a volcano erupting in the middle of the plate. It's just turning out simple, fresh, well-executed sushi that's done thoughtfully enough to not require much excess production. Also, you're about to go on a ramen kick, because the ramen here is ALSO delicious, smooth, and rich with a flavorful broth and toothsome noodles.
Uptown
This French bakery is deep with Gallic indulgences, like pain au chocolat, macarons, éclairs, and all things sugar and butter. Bisous Bisous is a tiny, classy-looking shop with nicely packaged sweets to take to-go. The proprietor spent time studying pastries in Paris, and you are here to reap the benefits.
Sign up here for our daily Dallas email and be the first to get all the food/drink/fun DFW has to offer.