No longer just a descriptor for the tri-breasted chick in Total Recall, 3 Stacks Smoke & Tap House is situated right behind the only dual-breasted Hooters on Preston, but you're the boob if you opt for mediocre hot wings instead of an epic cavalcade of smoked meat.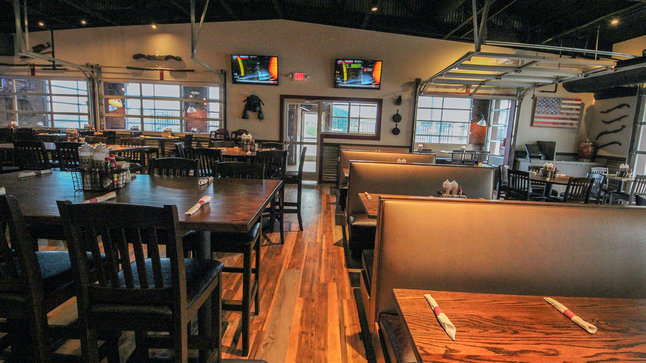 The dual-patioed spot features ten garage doors for an open-aired feel, 16 TVs, and rugged wall-hung miscellany like machetes, hatchets, and even a cowbell. Somewhere Gene Frenkle is smiling.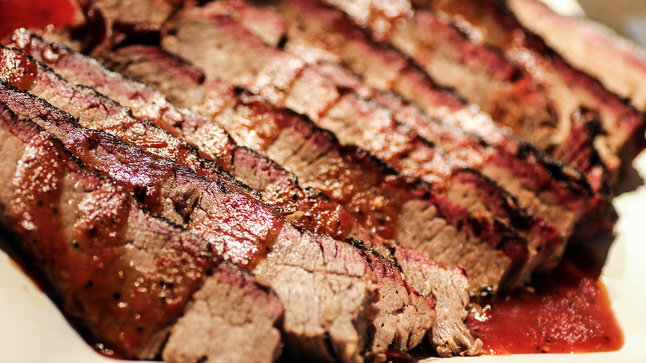 Like Cleveland's wife, this place is all about the Q, so they brought in Trace "The Rib Whisperer" Arnold, noted for smoking meat everywhere from the Dude Ranch (for 25yrs) to Super Bowl XXXVIII. This brisket was mesquite- and pecan-smoked for 14hrs before being hand-rubbed with his decade-in-the-making spice combo.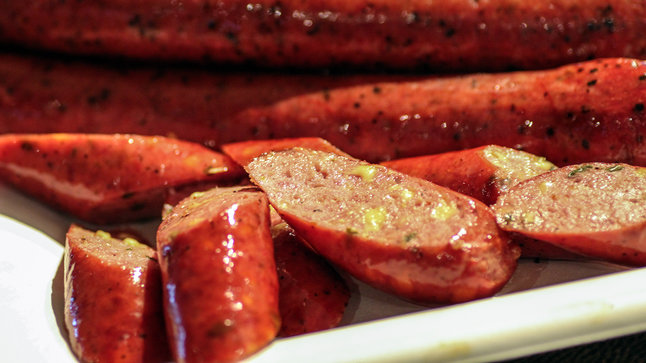 Because "each protein is unique", they're using different smokers for different things, like this locally-ground sausage with house-smoked cheese.
That also goes for the pulled pork, turkey, and this chicken breast, which's so big it clearly crossed the road to fill out an application at Hooters.
Or just go for ribs slathered in house sauce. They're "hand-selected for meatiness and perfect size", even though it's how they use 'em that really counts. Right ladies? RIGHT?!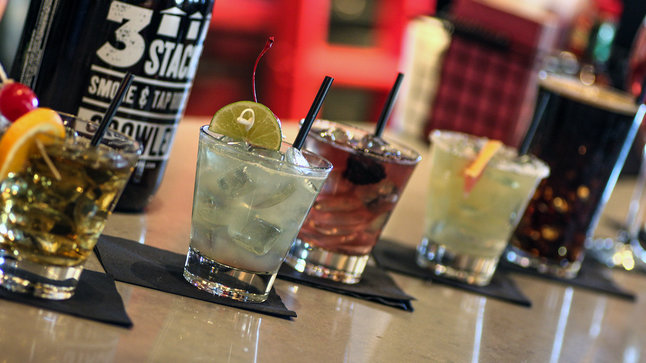 Wash it all down with 'tails like a Slow Burn (tequila, jalapeno, pomegranate, grapefruit, lime), Stacks Southwest (gin, St. Germain, lime, cucumber, mint, berries), or the double-sized Love Potion #9 with dry red wine, brandy, and citrus. Note: Not an excuse to start kissing everything in sight.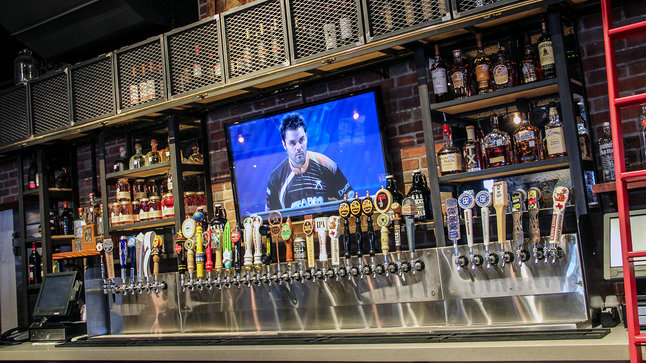 Or hit their 36 taps, ranging from a trio of Franconias, to Lakewood Hop Trap, to DEBC Dallas Blonde, who probably just got lost in the parking lot on her way to work.