Dallas has needed a little more moose since Daryl Johnston retired, not to mention more proper places to get coffee, two problems that Brooke Humphries (Acme F&B, Barcadia) is aiming to eradicate with Mudsmith, a taxidermy-stuffed (!) beantopia also sporting enough maps for a high school geography classroom. A steel I-beam-topped bar supports twin custom-made La Marzocco Stradas and elegantly simple devices like Chemex and V60s to brew San Francisco's Four Barrel Coffee, noted for using "a hulking beast of a vintage German roaster" to prep their sustainably sourced beans. That aforementioned moose is tucked away in the back room (probably hiding from Tony Siragusa) where it presides over a huge communal table. They're making all their pastries in-house, and also assembling sandwiches like raisin chutney-topped ham & beer-infused "redneck cheddar", plus a guava BBQ-drizzled jalapeno meatloaf, likely a precursor to bitch t*ts.
Recommended Video
Why New Yorkers are Spending $18 on a Cup of Coffee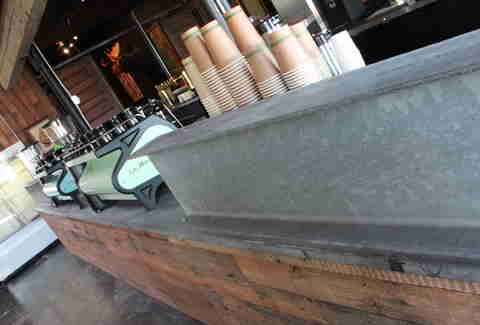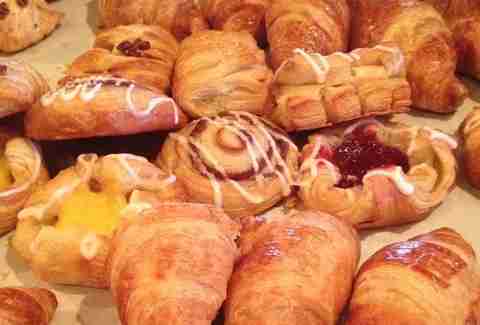 Previous Venue
Next Venue
Venue Description
1. Mudsmith
2114 Greenville Ave, Dallas, TX 75206
If Wes Anderson owned a coffee shop, it would look like this. The charming, taxidermy-stuffed interior is playful and unique, but Mudsmith's perks go well beyond its quirky decor. House specialities like New Orleans cold brew topped with sweeten shaved ice and peanut butter banana bagels will have you feeling like a kid again. When it's time to go back to being a grown up, check out Mudsmith's menu of local craft beer and wine.