Bars are kinda like baseball: you'd settle for 3rd base, but girls throw you curves, sliders are not uncommon, and the best work in a good change-up from time to time. Aiming to strengthen its position in the E Dallas bar race, Goodfriend has dropped a ton of new sammies & burgers designed by the Good 2 Go Taco girls, who make up for their lack of baseball experience with deliciousness.
Up top's the Cheese Please, an onion and tomato'd four-fromage number with Manchego, white cheddar, Monterrey Jack, and Emmental, a totally crazy Swiss. The above Bird Is The Word will get stuck in your head, but not your arteries thanks to grilled chicken, glazed pears, arugula, and Brie. Okay, so maybe just a tiny bit stuck.
The Bat Out Of Hell uses smashed potato-lined challah as a blanket for Sriracha-glazed meatloaf, also what happens when he passes out after combining Thai and Thanksgiving leftovers.
The Q-Bert's BBQ pulled pork & cheddar slaw will give you all the necessary energy to scale endless cube-built pyramids.
Or, go for this burger beast laden with sauerkraut, housemade Thousand Island, and fried pickle dubbed the Schnitzengreuben, which you won't be able to Von Shtupp eating.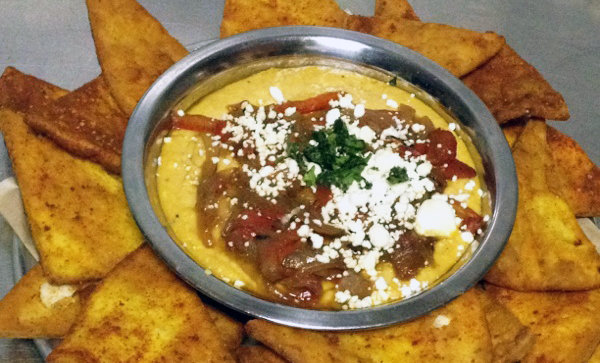 If you prefer something dippable there's this Fez Mezze (escalivada- & goat cheese-topped hummus), or hit the brisket- & bacon-topped El Jefe burger, after which it's probably a good idea to take a walk.