Coffee: you love it, you need it, you may have thought about injecting it directly into your bloodstream. Please do not do that! These 10 Dallas-area beaneries will happily and ably curb whatever craving you're experiencing (and maybe hook you up with a snack to go with it).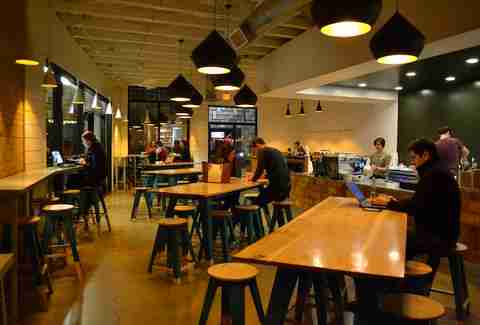 Henderson
This Austin transplant brings the best of craft coffee to Dallas and by "craft", boasting baristas who pour with some serious precision, from painstakingly assembled cappuccinos to the must-try Japanese-style iced coffee. The cozy Henderson location resides in the previous Pearl Cup spot and is a welcoming addition to the neighborhood, excellent for knocking out some work or meeting friends when you're avoiding work.
Frisco
The baristas here are like highly trained assassins, meticulously creating perfection in a cup with surgically accuracy. Lattes here are equally delicious and addictive, so order one, and then another. Bonus: 2% of every dollar they make goes towards charity, so you can contribute to society while doing something you were going to do anyway.
North Dallas
This coffee house is an oasis in suburbia. The certified organic and fair trade espresso is the main attraction here, but if you're hungry they also serve delicious breakfast, lunch, and dinner. The ambiance here begs you to sink into a dark booth, crack open a good book, and enjoy a cup of espresso -- but if you want company, you're welcome to bring your best friend, as dogs are allowed on the outdoor patio.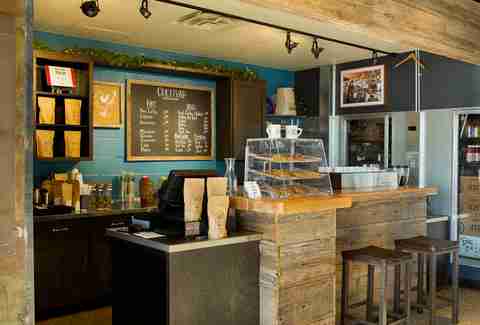 East Dallas
This east Dallas micro-roaster and coffee bar serves up delicious, handcrafted espresso drinks and top-notch brewed single-origin coffees. The expert baristas here are knowledgeable, friendly, and ready to prepare the best latte of your life. The sad news is, this shop is only open from 7am–3pm and closed on Mondays, so get there early or you might be forced to go to those other guys with the green logo.
Design District
This ultra-chic café-bar in the Design District can be slightly intimidating at first. The coffee bar resembles Willy Wonka's Fizzy Lifting Drink lab more than a typical coffee bar. Maybe that's because the baristas are fanatical about the the pour-over brew from single-origin beans, which are calculated with perfect water ratios and extraction times to give you the best cup possible. Much like with Fizzy Lifting Drinks, no stealing.
Greenville
If Wes Anderson created a coffee shop, it might look something like this -- but it's charms go well past the quirky decor. Order the Iced Toddy, a refreshing 16-hour cold brew coffee; it's arguably the best iced coffee in town. They also serve craft beer, wine, and tasty bites if hunger arises. Find a seat in the back and reenact your favorite Royal Tenenbaums scene. Unless it's the one where Luke WIlson tries to kill himself. Or the one where he plays tennis really badly. You know what? Just drink your coffee.
Downtown
This small coffee shop is located inside the hip Hotel Joule. Weekend uses Seattle-based Victrola Coffee Roasters and, of course, has skilled baristas to deliver it. Enjoy your actual weekend here by ordering a double espresso, grabbing a paper, and doing some people-watching on the couch.
Bishop Arts
This shop is an extension of family-owned Oak Cliff Coffee Roasters (next door), who have been roasting in (you guessed it!) Oak Cliff since 2008. There are no takeaway cups and no Wi-Fi here, only amazing coffee -- so amazing, in fact, that you won't even miss the precious Internet. Take a seat at one of the unique wood tables, order a double espresso, and have an actual conversation with someone.
Downtown Dallas
This neighborhood coffee shop, located in a historic Downtown Dallas building, is warm and inviting. Keep it simple and order drip coffee, and resist the urge to get it to-go. Have a seat upstairs and catch up on work, or have an awkward first online date there -- worst case, you still have your coffee.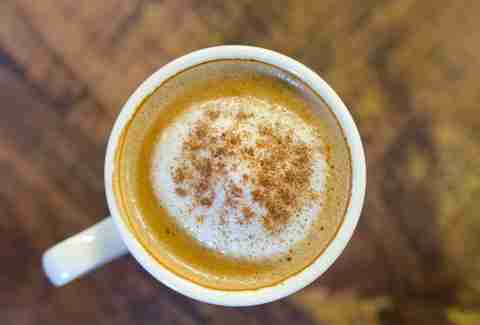 University
The coffee here is fresh -- so fresh in fact, that once roasted and cooled, the beans are mailed overnight, so that you get the freshest cup of coffee every time. To top it off, when you drink here, the coffee shop gives back 10% of all coffee-related sales to benefit a non-profit. The space is bright and open and is a great place to work or even have private meetings in one of their private enclosed rooms.

Sign up here for our daily Dallas email and be the first to get all the food/drink/fun DFW has to offer.