Aging middle school teachers and grandfathers everywhere have long advised that you can't get something for nothing, probably because no one was there to advise them about piles of after-work free pizza and gratis sushi at happy hour. Fine, you have to buy a drink to get that, so maybe grandpa DID know something, but still, you'd be remiss not to take advantage of these prime Dallas hookups all week long:
Monday
The Bottleshop: Free pizza from 5pm until it's gone.
ZuRoma: Free pizza from 5pm until it's gone.
Recommended Video
This Taco Spot Unites Tex-Mex & Filipino Food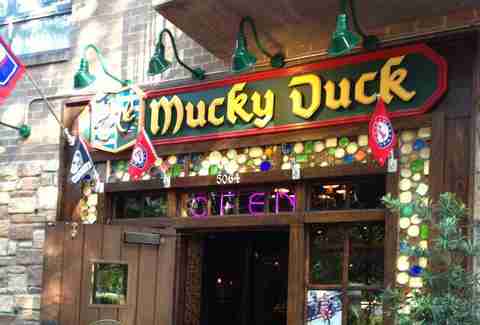 Thursday
The Mucky Duck: Free taco bar from 6-8pm with the purchase of a drink.
Ferre Ristorante: Free happy hour bruschetta, truffle popcorn, rosemary roasted almonds, and Margherita pizza from 4-7pm.