When you crave Italian food, you either: (a) wish you lived in Italy, or (b) wish you had an Italian grandmother who lived in your household, making pasta sauce for you on-demand. Since most of us have neither of those niceties, you'll just have to seek them out in Dallas' dining scene. Fortunately for us, there are these: the 11 most drool-worthy Italian restaurants around town, from Old World to modern hybrid, where you can get your "mangia" on.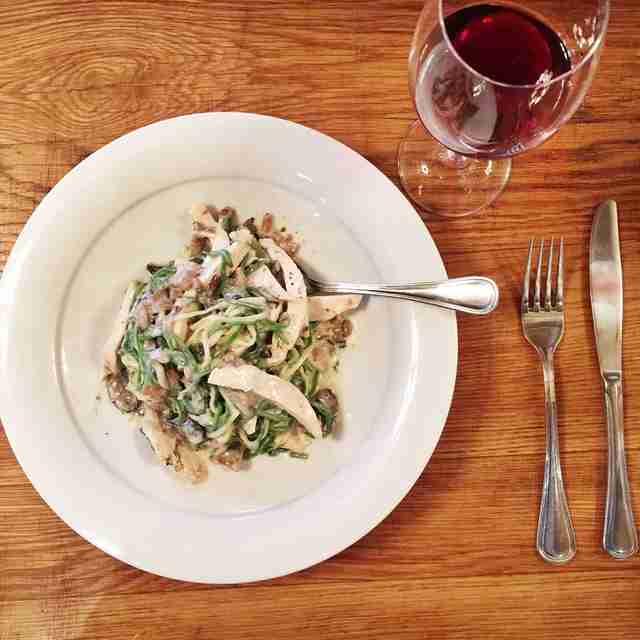 Knox-Henderson
Taverna is a neighborhood Italian restaurant in the Northern Italian style. Highlights are the pan-seared sea bass and fabulous risotto but there's excellent pizza here too. Perhaps the biggest draw, though, is the ambiance. Stop in on a weekend night and sit on the patio. The people-watching is quite interesting, and don't forget to order a glass or three from the great selection of Italian reds.
Greenville
Since 1946 Campisi's has been delivering great Italian food to Dallas. Campisi's is known for its pizzas but for those who think that's all the place does well, think again. From veal scallopini to Italian grilled chicken, the menu doesn't disappoint. If it does you can take it up with Mr. Campisi but we don't recommend that.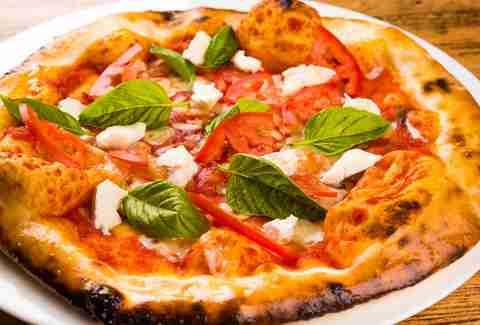 Lover's Lane
Chef Francesco Farris' Sardinian roots heavily influence this rustic and cozy Italian restaurant. The influence can be enjoyed in dishes like the Neri Alle Vongole with squid ink infused spaghetti and fresh clams, or the Polpo Alle Spezie Al Carbone, with tenderized octopus grilled with spicy tomato sauce. The best part about this restaurant might be the aromatic herbs that come fresh from the garden just outside the restaurant. If you have an eclectic palate and are looking for something a bit different this is an excellent choice.
Fort Worth
Nonna Tata is well worth the drive. This BYOB, cash only, and no reservations restaurant is like dining in an Italian grandmother's kitchen. Chef Donatella Trotti boasts an impressive menu full of authentic Italian fare; try the Pasta ai Gamberi. If you bring your own wine be sure to bring wine glasses, the restaurant doesn't stock any. And be sure to invite your nonna, it's been awhile since you've given her a call.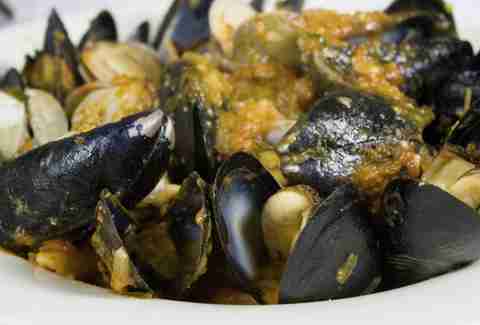 Northwest Highway
This Italian-American restaurant is a Dallas favorite and for good reason. The Owner, Zee, makes everyone feel like they are friends dining in his own home. But it's not just the service that makes Bugatti a great experience; the classics like, fettuccine Alfredo and shrimp scampi are arguably the best in town. If you're looking for a great Italian experience without the snobbery, this is your place. Say hello to Zee for us.
Highland Park
Chef-owner Julian Barsotti delivers authentic Italian cuisine, in this intimate Highland Park gem. The menu is seasonal and changes often, so there's always something new to explore. Of course, you can always enjoy the thin-crust, Neapolitan pizzas made in the wood-burning oven (the focal point of the restaurant) year round. The wine menu here is also top notch, so instead of a Pinot Grigio or Chianti opt for something different, like a Barolo or Montepulciano. Just be sure to plan accordingly, if you want to enjoy Nonna, it's reservation only.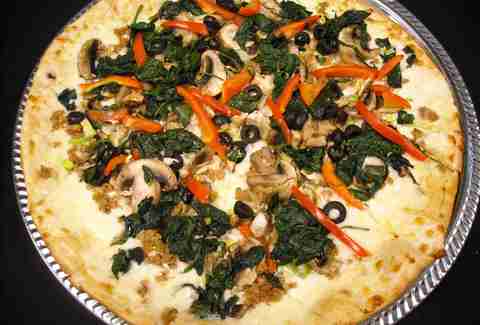 Dallas
Patrizio serves traditional family Italian fare with a modern twist and is a Dallas staple. When you're looking for a solid Italian restaurant with a great ambiance and reasonable prices this is your place. The happy hour offerings here are also great, especially the frozen Bellinis -- similar to a margarita, they're seemingly innocent but dangerous.
East Dallas
This nondescript restaurant next to Jimmy's Food Store has an unexpected, swanky Manhattan vibe. It's almost as if you've stumbled onto the set of a Woody Allen movie and amongst the clattering of dishes and all the loud wine-filled voices you understand why it's reservation only, the place is pretty damn cool. But let's not forget about the Italian food. Order the asparagus and ricotta ravioli with chervil celery leaf salad, cherry tomatoes, peppers, and lime butter sauce, it's top notch.
East Dallas
Jimmy's is first and foremost an authentic Italian food mart. Secondly, an amazing sandwich shop. Do exactly what we say and order the meatball sandwich, a glass of $4 red wine, and sit in the back room past the kitchen, Goodfellas-style, then enjoy. When you're done order a $2 double espresso and cannoli to go. You will feel like you're in Little Italy for a fleeting moment and maybe like a mobster until you realize you're none of those things except late for work because you took too long on your lunch break.
Oak Lawn
Stop in on Monday night for half-price wine night and then order the spaghetti & meatballs; it's the best in town. There's nothing else to say aside from go easy on the wine and indulge in the spaghetti and meatballs, wait, indulge in the wine too.
Bishop Arts
This restaurant is harder to get into than the Navy Seals but once you do you'll know why. The neighborhood Italian restaurant has some of the most authentic Italian dishes outside of the Boot itself. As a matter of fact, Chef David Uygur describes the type of Italian food the restaurant does as, "doing what an Italian would do with the list of ingredients that he can get in Dallas." We couldn't agree more and when we get in again in a few months we shall reaffirm that.
Dallas
You know your loud-mouth New York friend who is always saying there's no good pizza in Dallas? Bring him here and then watch in delight as he eats his own words. The owner has been tossing pizza dough and making delicious New York-style pizza since the '70s, before opening a location right here in Dallas.
Sign up here for our daily Dallas email and be the first to get all the food/drink/fun DFW has to offer.